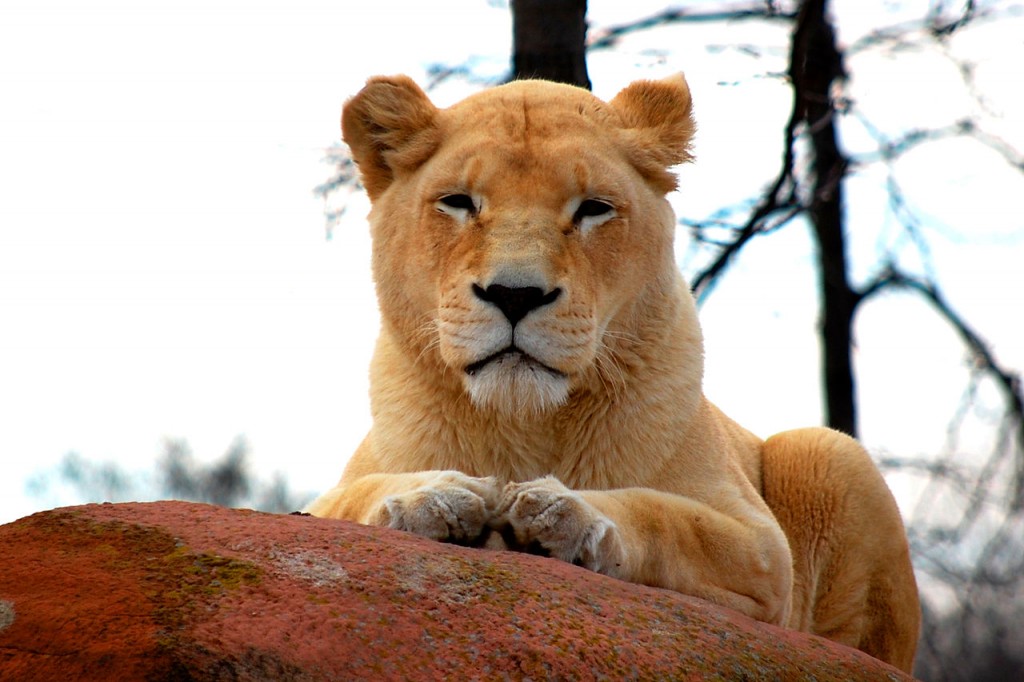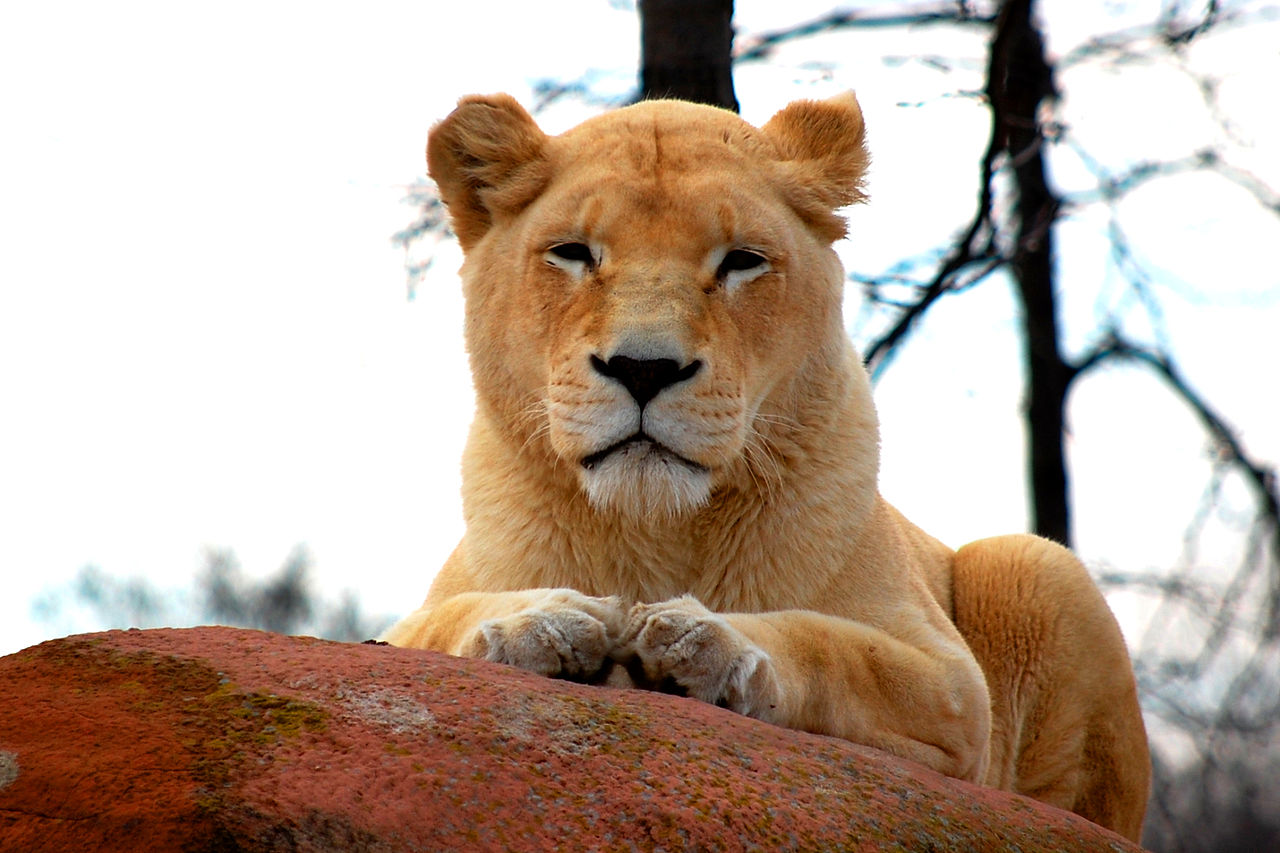 This Lion is pleased that Penn State will be on TV eight times in 2014, but would be happier if all the Nittany Lion matches were televised
B
1G

Releases 2014 TV Schedule
"UNIVERSITY PARK, Pa.  August 25, 2014.  No. 1 Penn State women's volleyball will broadcast live on both the Big Ten Network and ESPN3 eight times during the 2014 season, as announced by the Big Ten Conference this afternoon. Penn State's 2014 TV schedule features a total of seven matches on the Big Ten Network with one more slated for ESPN3."  For the complete release, Click Here.
Don't get us wrong — we're thrilled that the Penn State Women's Volleyball team will be on television at least eight times this season. We remember only a few years ago when it was easier to find a rerun of a 1955 episode of Gunsmoke on TV than to see a live women's volleyball match.
Still, we just wish that number was higher. As DigNittany contributor and Penn State fan PhillyTom writes in his post below, it would be great if fans were able to watch the Nittany Lions in their pre-conference matches too, as they prepare for what looks to be a grueling Big Ten schedule.
Wishes aside, here are Penn State's 2014 TV appearances as of today:
at #6 Wisconsin on Wednesday, September 24th at 7:30 p.m. ET — live on BTN in what is being billed as a rematch of the 2013 NCAA national finals.  Which it is, except, of course, for the fact that key players from that contest have graduated and, rather than being on a neutral court it's on Wisconsin's home court.  Details.
at #12 Minnesota on Saturday, September 27th at 8:00 p.m. ET — live on ESPN3.  The match will be rebroadcast on tape delay on ESPN2 on Saturday, September 28th at 1 p.m.
at #7 Nebraska on Friday, October 3rd at 8:00 p.m. ET — live on BTN.
vs. Northwestern on Wednesday, October 8th at 7:30 p.m. ET — live on BTN.
at #* Purdue on Friday, October 17th at 8:00 p.m. ET — live on BTN.
vs. Michigan Friday, October 24th at 7 p.m. ET — live on BTN.
vs. Ohio State on Tuesday, October 28th at 8 p.m. ET — live on BTN.
vs. #7 Nebraska on Saturday, November 29th at 8:30 p.m. ET — live on BTN, in Penn State's regular season home finale.
[Editor's Note: The post below is by PhillyTom, a fan of the Penn State Women's Volleyball team, whose most notable work (in our decidedly parochial view) is his September 13, 2011 article "Why Volleyball Is Fast Becoming My Favorite Sport."]
By PhillyTom, August 21,2014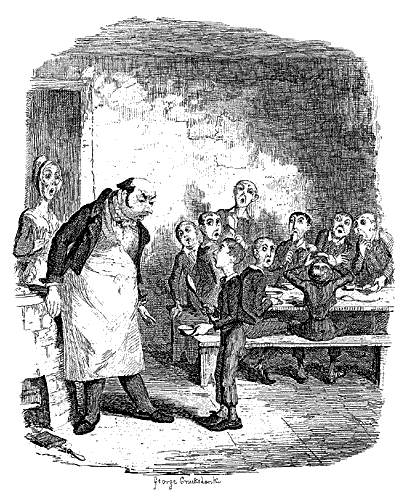 Please B1G and ESPN, could we have some more TV coverage of Penn State Women's Volleyball?
It's just heartbreaking that more of Penn State's early season matches won't be televised or video-streamed, because this could be the most fun pre-conference slate in quite some time (for a good preview, see "A Quick Look at Penn State's 2014 Pre-Conference Opponents," by lionsfan). Just about every match would be fun to watch — if only to see how the squad is developing.
For almost two years now we've been eagerly awaiting the arrival of Penn State's celebrated 2014 freshman class, and this schedule looks meticulously designed to let them get their legs against teams they should be able to handle [Editor's note: But let's not forget Oregon State's upset of Penn State in September 2012] before their baptism by fire against the likes of Stanford, UCLA and Kansas. For me, Stanford was clearly the second-best team in the NCAA tournament last year — they would have matched up very well with Wisconsin — and this year they have a great shot to win it all. When Penn State visits Stanford on September 5th, the Cardinal will have a chance to show the PSU freshman what a great recruiting class can look like after two seasons of major-conference and NCAA tournament experience. It might not be pretty for PSU but, heck, learning experiences are what college is all about, no?
I think as long as we all keep expectations in check, this year should bring plenty of joy for PSU fans. It's the final year for Hancock, Grant, Gonzalez and Fuller, and they are all in a great position to supply senior leadership to the talented freshmen. And about the freshmen: We could be just about to see physical dominance of a kind that we haven't seen at Penn State for a number of years. Coach Rose was quoted as saying two of his frosh (rumored to be Washington and Reed) are touching 11 feet or thereabouts, which could be the highest for a PSU player since Megan Hodge.  Even if there's a bit of gamesmanship in that quote, it still means PSU could have two players capable of hitting over most of the blocks in the Big Ten. At the very least, that gives the opposition something to think about.
Then there's Megan Courtney, who has the versatility and skill to dominate a match, Micha Hancock — in my admittedly inexpert opinion, one of the country's top two setters — and an experienced and savvy group of back row players.  Though there are always surprises (good and bad), and team chemistry is always a question, this team could make things pretty interesting in the B1G  this season, and certainly could be battling for a conference crown in what looks to be the strongest Big Ten ever.
Now, about televising those pre-conference matches. What do you say B1G and ESPN?