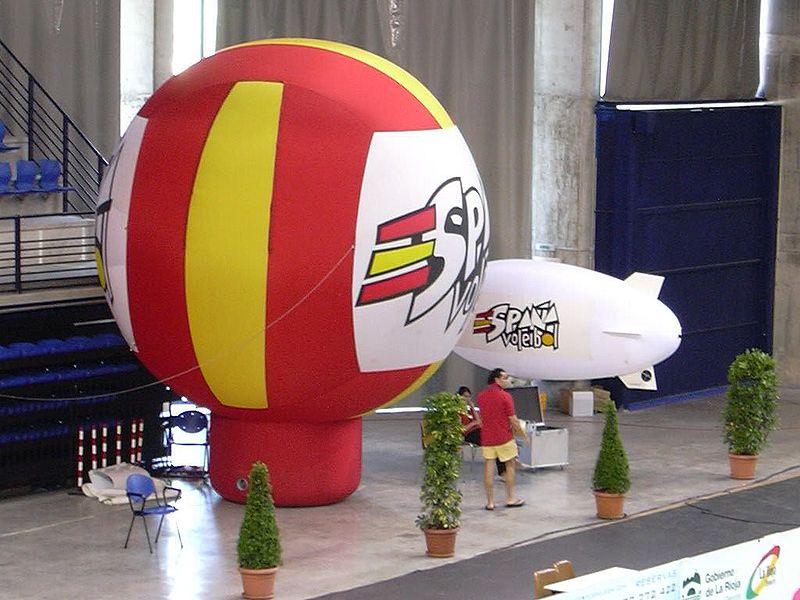 Volleyball is huge with Phillytom and his family. (Could they be pictured above?  Maybe?) 
Why volleyball is fast becoming my favorite sport 
By Phillytom
For 40 years, fall has meant football in our three-generation Penn State family. But over the last two years, thanks to expanded cable channels, we've discovered the joys of women's volleyball. I think in the end it may be a better sport than football — here are 10 reasons why.
1) A great TV sport. Action is fast but not too fast for cameras (as long as they don't use bad angles).  Action is more or less continuous, without commercials every 3 or 4 minutes.  When good teams are in a groove, the rallies can be long and spectacular to watch (and this is why women's volleyball is a better game than men's, where long rallies are rare).  The only real problem with volleyball on TV is the shortage of decent volleyball broadcasters and producers. Beth Mowins and Karch Kiraly can't do every game, unfortunately.
2) Competition.  With 338 Division 1 teams, and probably 30 or 40 teams playing at a very high level, women's volleyball is up there with basketball as the most competitive college sport in the land.
3) Real college students.  Volleyball players are, overwhelmingly, actual college students, as opposed to pseudo college students who populate men's football and basketball rosters at most of the elite programs. When Megan Hodge was national player of the year, she was carrying a 3.45 GPA in finance.
4) The concussion thing. The data is accumulating on brain injuries, and football now has the same problem boxing has — the hitting that is the very heart of the game is causing brain damage that will cause problems for some players the rest of their lives. It's a little harder to appreciate a football game knowing this. In VB, concussions do happen but relatively rarely and not as an integral part of the game.
5) Teamwork.  Teamwork and communication are everything to volleyball. Individual talent means little without the ability to communicate on court and support each other. There's no other sport where team members get in each other's faces to cheer between every point.
6) Diverse styles.  Top volleyball programs showcase such a rich diversity of styles. It is a joy any time I get to see the Rainbow Wahine of Hawaii, with their distinctive flying, attacking offense. But it is also fun watching Stanford with their usual crop of trees up front, or Minnesota with their fantastic defense and transition game.
7) Texas-PSU national championship match, 2009. Probably the single most exciting sports event I have ever witnessed, right up there with the 2007 Fiesta Bowl. If you didn't see it, look up the excerpts on YouTube and watch for a possible ESPN rebroadcast.
8) Nebraska's fanbase.  The greatest fan base for volleyball, over the last 15 years, isn't California, nor is it Pennsylvania. A good argument can be made that the greatest fan base is the flat, rugged farm country of Nebraska, where women's volleyball is followed with about as much passion as Husker football. Nebraskans know a thing or two about being fans, and they are volleyball fans in a big way.
9) The Championship run.  Four national championships in a row does tend to get your attention.  We Penn State fans might be a little spoiled getting to root for one of the greatest dynasties ever in college sport. But when this run comes to an end, it will not be the end of our enthusiasm for volleyball.
10) What college sports should be.  At a time when NCAA revenue sports are in crisis over widespread cheating, volleyball has not yet been tainted by money. It represents what college sports should be. Top recruits do not demand cars, houses, cash or people to do their homework for them. NCAA scandals are virtually nonexistent. It's a sport where great universities with traditions of honor in athletics — Penn State and Stanford, for example — can compete at the highest levels, play for championships while graduating virtually all their players with genuine college degrees.