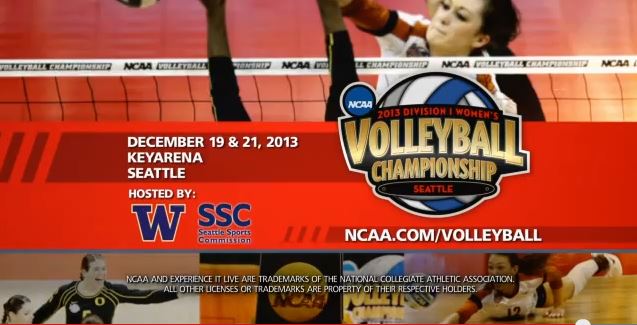 For Penn State, the Road to Seattle continued on Tuesday with a chartered flight.  Apparently, it only took 55 seconds.  That's a fast offense.
Texas vs. Wisconsin
#1 Texas (27-2, 16-0 Big 12)
Final Fours: 9
Title Game Appearances: 4
National Titles: 2 (1988, 2012)
The Penn State/Washington matchup has been getting all the press, but it may be pointless: With the way Texas played in the regional final, it may not matter who is on the other side.
Did you see what the Longhorns did to Nebraska? In Lincoln?!  This, from the Texas SID:
"In winning its school-record 10th consecutive postseason match, Texas handed the Huskers a home sweep (25-19, 25-22, 25-23) for the first time ever in the NCAA Tournament. Overall, Nebraska was swept in Lincoln for the first time in 24 years, dating back to a loss to No. 1 Hawaii on Oct. 2, 1989. Texas also became the first No. 1 team to win in Lincoln since Penn State in 1999."
The Horns know how to get it done, and the experience of their returning players will be invaluable.  There's a reason they got the #1 seed, and they've been showing why on the court, led by the dynamic OH duo of 6-3 Jr. Haley Eckerman (4.13 kills/set, .280 attack %, 0.42 blocks/set, 38 aces) and 6-3 Sr. Bailey Webster (3.51 kills/set, .295 attack %, 0.62 blocks/set) — a potent 1-2 punch that is tough to contain.
From Coach Jerritt Elliott:
"We're excited. We've been to eight straight Elite Eights, I was thinking back, and five out of the last six Final Fours. Every time I go, I make sure to try to cherish it, because you never know when you'll get back. We're on an amazing run as a program. It's not something we take for granted, and hopefully we can go up there and take care of business Thursday night against Wisconsin that is playing very hot. We'll pay a lot of respect, and I was very pleased with the growth we had this past weekend.

Playing Nebraska in front of 8,000 fans, we had a huge test in front of us. I'm thankful for the schedule that we made in the preseason with how tough it was to play on the road. Our team played with a chip on their shoulder. I hadn't seen them that focused going into a match all season long. They had a little bit of edge and a little bit of angry. It showed. Their composure in that environment and what they were able to do was remarkable. It's the first time the Nebraska has ever been swept in an NCAA match."
#12 Wisconsin (27-9, 12-8 Big Ten)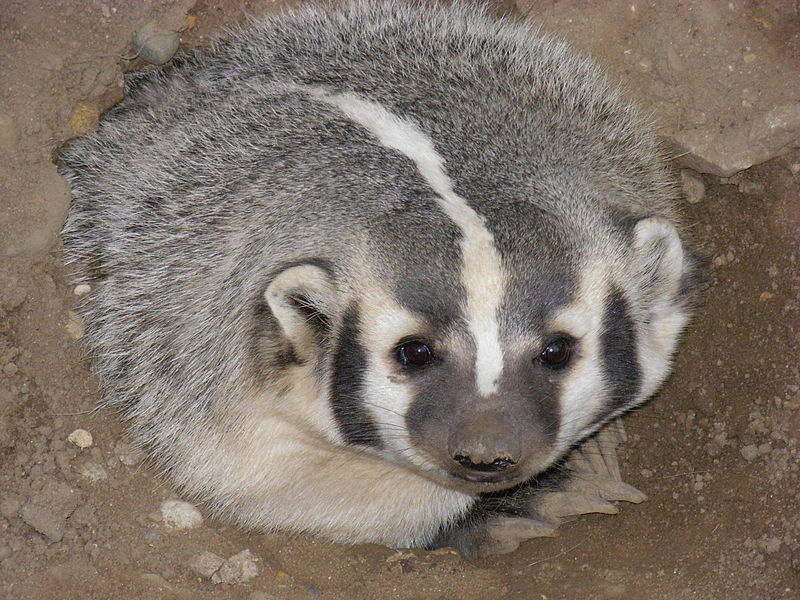 Final Fours: 2
Title Game Appearances: 1
National Titles: 0
Anyone thinking Wisconsin is a gimmie in their semifinal against Texas must not think much of their conference, and that could be a B1G mistake. Remember an unseeded Michigan squad pushing the Horns to five in last year's semis?
The Badgers defeated an experienced Florida State squad and handled a tough and healthy Purdue team—one that not only beat undefeated Missouri in Columbia, but that entered the tourney dangerous and underrated following a rough regular-season patch with a key injury.  Given what the tournament has shown us, we would argue that Wisconsin is playing better than its #12 seeding/#13 ranking — and the best they have played all year.
It's a dream season for first-year coach Kelly Sheffield and freshman setter Lauren Carlini, who would love to notch their biggest upset of the season against the Longhorns. And did you see 5-7 junior OH Deme Morales record a career-high 20 kills and 13 digs in the regional final for her 18th season double-double of the season?
You get the sense this is a return to the glory days for the Badgers, who played for the national title in 2000. After upsetting USC in the semifinals, they pushed Nebraska to five in the title match—and lionsfan was in the Richmond crowd cheering them on (the only Final Four he has been to; sorry Huskers . . . you weren't in the conference then anyway!).
From Coach Kelly Sheffield:
"I've said for a while we haven't played our best volleyball, and I still believe that. Confidence means an awful lot in athletics, and I think we've got a team that believes they can take down anybody in the country. I think we're finding ways of getting better. They're blaming themselves, they're going for it, they're not holding back. Special things can happen when those things are coming together.

This weekend, you know, we're leaving today, heading out there to Seattle. We've got the defending champs up first. Perfect, you know. It's what we want. I can promise you this: we're not going out there to just go check out the fish markets. Our team, they're going to go hard and lay it all out there and we're going out there to try to win a national championship like the other three teams are."
Stat Joust: Texas vs. Wisconsin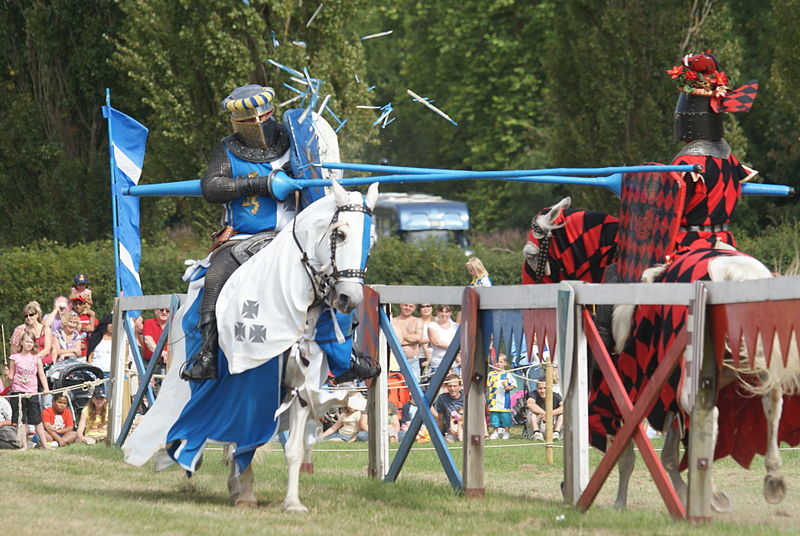 Stat Joust - Attack: Texas vs. Wisconsin (12-16-13)
Stat Joust - Texas vs. Wisconsin: Serving (12-16-13)
Stat Joust - Texas vs. Wisconsin: Blocking (12-16-13)
Penn State vs. Washington
#2 Penn State (32-2, 19-1 Big Ten)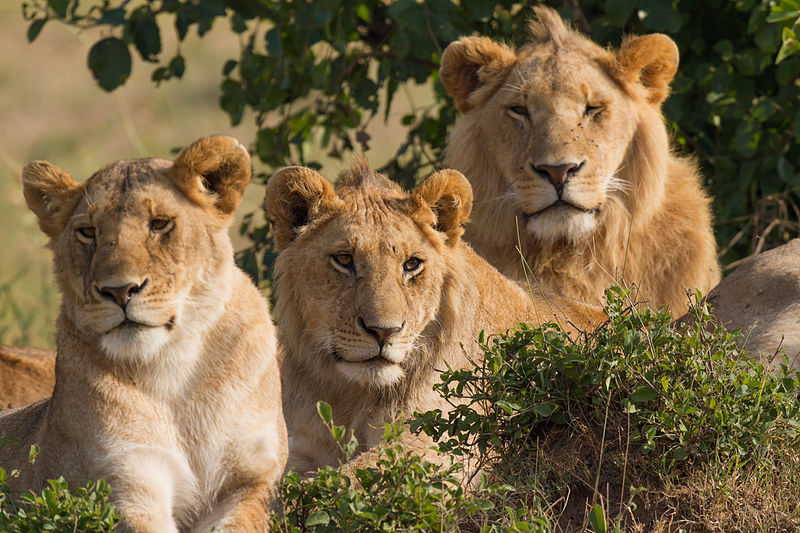 Final Fours: 11
Title Game Appearances: 8
National Titles: 5 (1999, 2007-2010)
Lionsfan's heart still hasn't recovered from the remarkable comeback win against Stanford on Saturday, where it looked pretty grim with the Cardinal leading 9-6 in the fifth set — following a decisive win (25-18) by the Cardinal in the fourth set.
Stanford had all the momentum, but in crunch time the Lion block came up big — as did swings from 6-1 Sr. OH Deja McClendon and 6-6 Sr. MH Katie Slay.
Penn State now finds itself back in the same position as last year — a Final Four where a twisted ankle had fans wondering "What if . . . ?"  No question the Lions will be playing with pride purpose to make it at least one step further, but standing in the way is a remarkable Washington squad that will be playing in its hometown.  That makes this contest even at best, and some (myself included) think the crowd and comforts of home make Washington the favorite.
The Huskies also have the probable national Player of the Year in 6-2 Jr. OH Krista Vansant,  who was out of this world Saturday night—will
the Lions be able to frustrate her enough? It won't be easy, especially because she isn't the Huskies' only weapon.  [Editor's note: for an in-depth look at the huskies, see our Q&A with Huskies' Fan Mike Garrison.)
Penn State will need to clean up the errors and get stronger offensive outputs from 6-2 Jr. MH Nia Grant and 6-2 So. OH Megan Courtney.  They will also have to handle the Husky serves, the toughest they will have faced all season.  or catch the fire the freshmen found in 2010, when the Lions had a magic run.
But you get the sense this match could easily be an ugly one that requires grinding it out by both teams — the worst kind for lionsfan's sanity (he was a tight bundle of nerves during every second of Saturday's regional final).  The Penn State program doesn't have happy tournament memories from Seattle, with defeats in 2004 and 2006.  Will the third time be the charm? *crosses fingers*
From Penn State Head Coach Russ Rose:
"It makes it all the more exciting, you know? The ante's a little bit higher, and kids should be thrilled about that. We've played in matches with big crowds. This might be a bigger crowd, but it's just a different color code. . . . They have great fans that are passionate about their teams and will make a lot of noise.  But I don't think they'll be as personal as some of the fans that we see in the Big Ten, at some of the venues along the way."
Penn State's Deja McClendonon Vansant:
"She's killer. She's an awesome player. These are the matches that we live for. I can't wait to play."
#3 Washington (30-2, 18-2 Pac 12)
Final Fours: 4
Title Game Appearances: 1
National Titles: 1 (2005)
Yes . . . lionsfan will admit it. He was cheering for the Trojans in Saturday night's regional final — simply to take the homecourt advantage out of the equation.  But he watched in awe as the Huskies pulled off a miraculous comeback, coming back from two sets down and then staving off two match points to take out USC 17-15 in the fifth.
The match was highlighted by two remarkable performances–Pac-12 Freshman of the Year Ebony Nwanebu of USC had 30 kills without a single error (?!!!) to hit .566, while conference Player of the Year Krista Vansant notched career highs of 38 kills and 30 digs (the first 30-30 performance for a Husky in tourney history) in an unstoppable performance (seriously…how do you stop her?!).
The win sends the Huskies back home for the semifinals, the first time they have reached the Final Four since 2006, when they advanced from the regional final by beating #2 Penn State. The two teams were on track to meet in two other tournaments, but upsets prevented them: Penn State was knocked out by UCLA in 2004, while Washington fell to BYU in 2007.
From Coach Jim McLaughlin:
"What a match. It wasn't pretty all the time, but the intangibles were there. As a coach, I can't say enough about these guys, the heart, the commitment, all those things that are really important to overcoming adversity."
From Krista Vansant:
"I do it for this program and what UW volleyball stands for. I'll take a swing whenever they want me to take a swing at the ball. I want to do this for my team, for my coaches, and for all the hard work we've put in this year. We've created an opportunity where we can do something really special and I think that when we all click, it could be really special for us."
Stat Joust: Penn State vs. Washington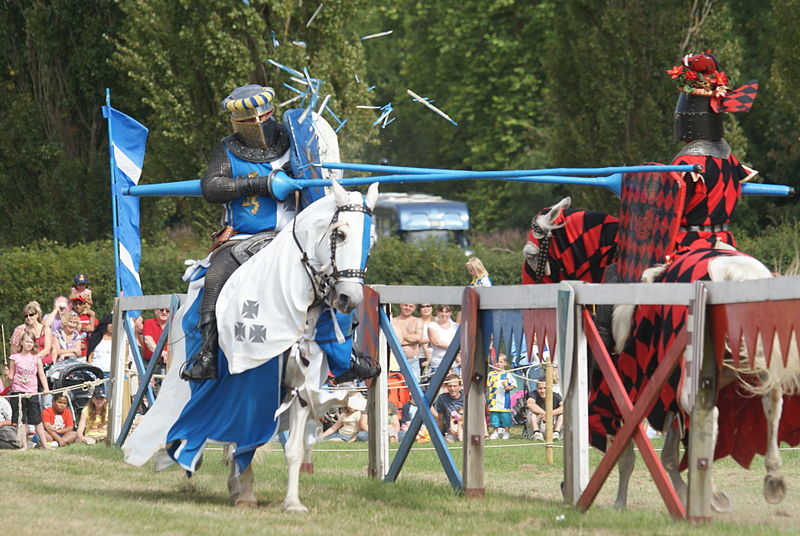 Stat Joust - Penn State vs. Washington: Attack (12-16-13)
Stat Joust - Penn State vs. Washington: Serving (12-16-13)
Stat Joust - Penn State vs. Washington: Blocking (12-16-13)
Team Rosters
Penn State 2013 Team Roster
| Number | Name | Position | Year/Class | Height | Hometown | State/Nation |
| --- | --- | --- | --- | --- | --- | --- |
| 1 | Scott, Ariel | RS | 4/Sr. | 6-4 | Ridgewood | New Jersey |
| 2 | Caraway, Lara | DS | 2/So. | 5-4 | Evans City | Pennsylvania |
| 3 | Pierce, Kendall | DS | 2/So. | 5-6 | Eden | New York |
| 4 | Gonzalez, Dominique | DS | 3/Jr. | 5-6 | San Antonio | Texas |
| 6 | Martin, Maddie | OH | 4/Sr. | 6-2 | Tampa | Florida |
| 7 | Grant, Nia | OH | 3/Jr. | 6-2 | Warren | Ohio |
| 8 | Denny, Erica | MH | 3/Jr. (RS) | 6-5 | Centennial | Colorado |
| 9 | Prieto Cerame, Paulina | OH | 1/Fr. (RS) | 6-2 | Miami | Florida |
| 10 | Muller, Carley | DS | 1/Fr. | 5-7 | Manhattan Beach | California |
| 12 | Hancock, Micha | S | 3/Jr. | 5-11 | Edmond | Oklahoma |
| 13 | Krause, Taylor | DS/S | 1/Fr. | 5-6 | Allentown | Pennsylvania |
| 14 | Whitney, Aiyana | OH | 2/So. (RS) | 6-5 | Ridgewood | New Jersey |
| 15 | Harding, Maggie | DS | 4/Sr. | 5-6 | State College | Pennsylvania |
| 16 | Slay, Katie | MH | 4/Sr. | 6-6 | Raleigh | North Carolina |
| 17 | Courtney, Megan | S/OH | 2/So. | 6-2 | Dayton | Ohio |
| 18 | McClendon, Deja | OH | 4/Sr. | 6-1 | Louisville | Kentucky |
| 23 | Robertson, Kelly | MB | 1/Fr. | 6-0 | Allentown | Pennsylvania |
| 24 | Broerman, Laura | DS | 1/Fr. | 5-4 | Colorado Springs | Colorado |
| 33 | Fuller, Lacey | DS | 3/Jr. | 5-6 | San Diego | California |
Texas
| # | Full Name | Academic Year | Pos. | Ht. | Hometown / Highschool | Previous School |
| --- | --- | --- | --- | --- | --- | --- |
| 1 | Khat Bell | Jr. | Middle Blocker/Outside Hitter | 6-1 | Mesquite, Texas / North Mesquite | |
| 2 | Tiffany Baker | Jr. | Outside Hitter | 6-3 | Carrollton, Texas | Tennessee |
| 3 | Pilar Victoria | Fr. | Outside Hitter | 5-11 | Caguas, Puerto Rico | |
| 5 | Molly McCage | So. | Middle Blocker | 6-3 | Spring, Texas / Klein Collins | |
| 6 | Kat Brooks | So. | Libero | 5-4 | Honolulu, Hawaii / Punahou | |
| 7 | Nicole Dalton | So. | Outside Hitter/Setter | 6-2 | Parker, Colo. / Chaparral | |
| 9 | Amy Neal | So. | Libero/Outside Hitter | 5-10 | Austin, Texas / Lake Travis | |
| 10 | Haley Eckerman | Jr. | Outside Hitter | 6-3 | Waterloo, Iowa / East | |
| 11 | Chiaka Ogbogu | Fr. | Middle Blocker | 6-2 | Coppell, Texas / Coppell | |
| 12 | Hannah Allison | Sr. | Setter | 5-11 | Siloam Springs, Ark. / Siloam Springs | |
| 15 | Sara Hattis | So. | Middle Blocker | 6-4 | Rio Rancho, N.M. / Cleveland | |
| 16 | Sarah Palmer | Sr. | Libero | 5-10 | Kailua, Hawaii / Hawaii Baptist Academy | |
| 21 | Chloe Collins | Fr. | Setter | 5-7 | Cypress, Texas / Cypress Woods | |
| 22 | Megan Futch | Sr. | Libero | 5-8 | Stevenson Ranch, Calif. / West Ranch | |
| 23 | Bailey Webster | Sr. | Outside Hitter | 6-3 | Baltimore, Md. / St. Paul's School for Girls | |
Washington
| No. | Name | Pos. | Ht. | Yr. | Hometown / High School / Previous School |
| --- | --- | --- | --- | --- | --- |
| 7 | Beals, Katy | S | 5-11 | 2So. | Austin, Texas / Lake Travis |
| 14 | Condie, Kim | DS/L | 5-5 | 2So. | Moraga, Calif. / Campolindo |
| 12 | DeHoog, Carly | OH | 6-4 | 0Fr. | Ontario, Calif. / Ontario Christian |
| 22 | Finau, Jade | S | 5-8 | 0Fr. | Marysville, Wash. / Juanita |
| 15 | Magraw, Justice | DS/L | 5-6 | 1RFr. | Redmond, Wash. / Redmond |
| 24 | Muñoz, Kylin | OH | 6-1 | 4Sr. | Monroe, Wash.  / Monroe |
| 6 | Nelson, Kaleigh | OH | 6-0 | 3Jr. | Salem, Ore. / Sprague |
| 9 | Nogueras, Jenni | S | 5-11 | 4Sr. | Cayey, Puerto Rico / Radians |
| 4 | Orlandini, Jenna | DS/L | 5-6 | 4Sr. | La Cañada, Calif. / Flintridge Sacred Heart |
| 11 | Parker, Gabbi | OH | 6-0 | 4Sr. | Eugene, Ore. / Sheldon |
| 8 | Strickland, Cassie | OH | 5-8 | 2So. | Huntington Beach, Calif. / Edison |
| 10 | Sybeldon, Lianna | MB | 6-1 | 2So. | Folsom, Calif. / Ponderosa |
| 13 | Tanner, Bailey | OH/S | 6-1 | 0Fr. | San Clemente, Calif. / San Clemente |
| 16 | Vansant, Krista | OH | 6-2 | 3Jr. | Redlands, Calif. / Redlands East Valley |
| 5 | Wade, Melanie | MB | 6-4 | 2So. | Palo Alto, Calif. / Palo Alto |
Wisconsin
| NO | | NAME | POS | | HT | | Year | Hometown | Last School |
| --- | --- | --- | --- | --- | --- | --- | --- | --- | --- |
| 1 | | Lauren Carlini | S | | 6-2 | | FR | Aurora, Ill. | West Aurora |
| 2 | | Claire Raddatz | DS/L | | 5-11 | | SO | Mequon, Wis. | Homestead |
| 3 | | Courtney Thomas | RS/OH | | 6-0 | | JR | DeKalb, Ill. | DeKalb |
| 4 | | Annemarie Hickey | DS/L | | 5-8 | | SR | Oswego, Ill. | Joliet Catholic Academy |
| 5 | | Taylor Fricano | OH/RS | | 6-4 | | FR | Palatine, Ill. | Palatine |
| 6 | | Taylor Morey | DS/L | | 5-6 | | SO | Muncie, Ind. | Notre Dame |
| 7 | | Deme Morales | OH/DS | | 5-7 | | JR | Amherst, Ohio | Steele |
| 8 | | Victoria Ito | DS/L | | 5-5 | | SO | Buffalo Grove, Ill. | Buffalo Grove |
| 10 | | Tori Blake | MB | | 6-3 | | FR | Midland, Mich. | Midland |
| 11 | | Kt Kvas | DS/S | | 5-9 | | JR | Eagan, Minn. | Eagan |
| 12 | | Julie Mikaelsen | RS | | 6-3 | | SR | Askim, Norway | Sand Vidaregåande School |
| 13 | | Haleigh Nelson | MB | | 6-3 | | FR | Cary. N.C. | Cardinal Gibbons |
| 14 | | Dominique Thompson | MB | | 5-11 | | RS JR | Plymouth, Minn. | Robbinsdale Armstrong |
| 15 | | Crystal Graff | OH | | 6-3 | | JR | Madison, Wis. | La Follette |
| 16 | | Caroline Workman | DS | | 5-5 | | JR | Los Angeles, Calif. | Marymount |
| 20 | | Ellen Chapman | OH | | 6-4 | | JR | Glenview, Ill. | Glenbrook South |