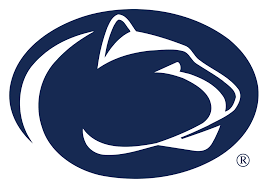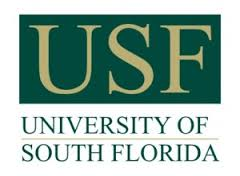 September 19, 2015.  Tampa, Fl.
Penn State moved to 11-0 on the season with a sweep of host University of South Florida (25-19, 25-6, 25-18), which is now 2-9.  The Nittany Lions have now won 31 consecutive matches — a streak that started with a five-set win over Purdue on October 17, 2014 — and have won 38 consecutive sets.
6-0 RS Fr. setter Bryanna Weiskircher had a terrific match, guiding the team to a .409 attack %, with 32 assists and 15 digs (tops on the team). 6-4 RS Sr. RS/Opp Aiyana Whitney registered 15 kills (.481 attack %) with 3 blocks and 6-3 So. MB Haleigh Washington totaled 10 kills, hitting at an impressive .750.
The trio all were named to the All-Tournament team, with Washington also taking home the MVP award.
Other top performers were 5-6 Fr. libero Keeton Holcomb, with 10 digs, 6-3 So. MB Heidi Thelen, who registered a team-high 5 blocks, adding 5 kills, and 6-2 Sr. OH Megan Courtney, who totaled three solo blocks and one block assist, to go along with 5 kills.  6-1 So. OH Simone Lee came off the bench to contribute 4 kills (.500 attack %) — her best outing (statistically speaking) of the season, and 5-8 Fr. setter Wilma Rivera added a service ace, to give her a season total of 4.
Match Video (thanks to psumaui)
Match Stats
(Courtesy of GoPSUsports.com)