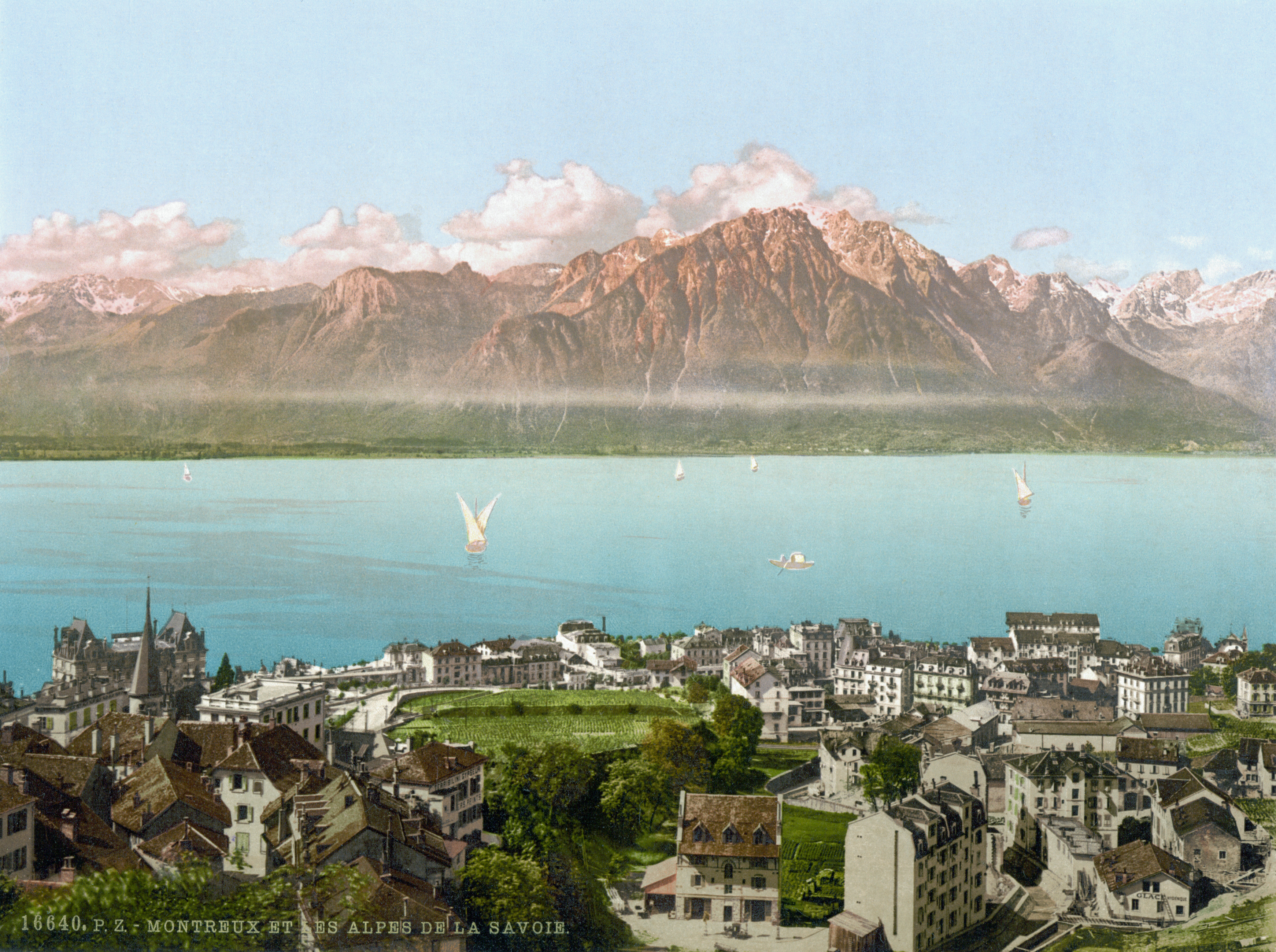 Montreux, Circa 1900
USA vs. Germany: June 9, 2011
On Thursday, June 9th, the U.S. Women will take on Germany, which lost on Tuesday to China, 3-2 (23-25, 27-25, 24-26, 25-22, 11-15), and defeated Peru on Wednesday, 3-0) (25-20,25-10, 25-20).  Here's a complete list of today's Qualification Matches:
CHN vs. PER 16:30 LiveScore
GER vs. USA 18:30 LiveScore
JPN vs. NED 21:00 LiveScore
USA Tops Switzerland in Exhibition Match
Led by Tayyiba Haneef-Park (20 points) and Kim Glass (18 points), the U.S. Women's National Team opened the 2011 Montreux Volley Masters Tournament in Montreux, Switzerland yesterday with a 3-1 victory (25-7, 24-26, 25-11, 25-19) over Peru.
From Bill Kaufman's report:
Outside hitter Kim Glass (Lancaster, Pa.) and opposite Nicole Fawcett (Zanesfield, Ohio) led the U.S. with 11 points apiece in the U.S.-Switzerland exhibition match. Glass tallied nine kills on 32 attempts with only one error to go with two blocks. She also handled 17 of the team's 35 service receptions with a 76 positive percent and 65 excellent percent. Fawcett contributed 10 kills on 18 errorless attacks and added an ace in the victory.
For the full story from Bill Kaufman of USA Volleyball, Click Here.
Everybody Into the Pool
The eight teams in this year's tournament are shown below. Click on the team's name to see the team's roster.