Happy Thanksgiving!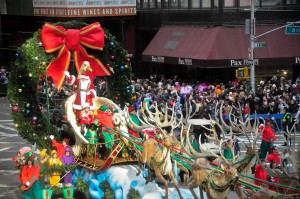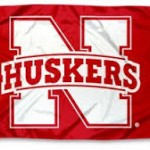 First of all, we hope everyone has a bounteous and joyous Thanksgiving.  We know we have been blessed, and have so much to be thankful for.
Before we turn to some talk from Talking Head, here's a video to set the stage for today's festivities.  We think it pretty much says it all (well, except for the all-important advice: No matter how good it looks,, don't eat anything bigger than your head!)
Talking Turkey with Talking Head
We were able to catch up with Talking Head, who played D1 volleyball and has coached successfully for many years, for his thoughts on last night's match with Northwestern.  He was getting his game face on for a Thanksgiving feast, so we appreciate that he took the time speak with us.
The Penn State-Northwestern Round 2 matchup went about as well as Nittany Lion fans could have hoped (OK, a few sticklers may have wanted a crisper performance in the third set, but hey.) It was pretty much complete domination of Northwestern in every category.

Penn State set the tone early on in the first set, with blistering serves, pinpoint passing and massive blocking up front. Aiyana Whitney was a force right from the get-go, taking a Bryanna Weiskircher set for a 5 ft line attack that bounced so high, the crowd roared with delight.  Wouldn't be surprised if Coach Pavlik of the men's team gets a video clip to show his guys "See, this is what a middle attack should look and sound like."

Libero Kendall Pierce didn't register a dig in the first set . . . simply because no balls were hit at her . . . because PSU was blocking them all.  (She ended up with a team and career-high 12 digs).  Haleigh Washington led the team in the blocking department with 5 blocks in the match, Whitney added 4 blocks, Simone Lee  totaled 3 blocks, and Megan Courtney and Bryanna Weiskircher added 2 blocks each.  Penn State out-blocked the Wildcats 9.0-4.0.

Bryanna had one of her best setting days in quite a while, coming through with superior location and tempo sets that isolated her hitters everywhere on the court. Certainly the exception passing from Ali Frantti , Pierce and Courtney was a key ingredient.  Frantti again was terrific in all aspects of the game, having now registered back-to-back .500 hitting performances. DS/setter Wilma Rivera put together another solid match, finishing with 8 digs.

It was a great team effort (the Nittany Lions registered their season-best attack % in B1G matches  — .408.  They've earned a short break to enjoy Thanksgiving.  Then it's on to face Nebraska.
Credits
"Santa Claus arrives." by tweber1 – originally posted to Flickr as Santa Claus arrives. Licensed under CC BY-SA 2.0 via Wikimedia Commons.