Stat Joust
It's Thursday morning, and we're more than a bit late with this, but here's our Stat Joust, with three tables comparing the statistical leaders for Penn State and Stanford in Attack, Serving, and Blocking/Points.  Below those three tables we have the complete statistics for both Penn State and Stanford.  All statistics are as of 12-17-14.
What jumps out:
Belaboring the Obvious Department: Inky Ajanaku is a very, very good player
Penn State has better Team Attack % (.348 vs. .316 for Stanford) and better Opponent Attack % (.144 vs. .178 for Stanford), but given the overall strength of the Pac-12, Stanford played a tougher schedule.
Penn State is a tougher serving team (statistically, much of the differential is due to Micha Hancock's other-worldly statistics), but — somewhat surprisingly to us — there is also a big differential in how often each team gets aced (0.47 per set by Penn State's opponents vs. 0.86 by Stanford's opponents).  Again, this could be due to the strength of Stanford's opponents — or not.
Penn State holds a razor-thin margin in team blocking stats (2.67 blocks/set compared to 2.65 blocks/set for Stanford).
Attack Leaders: Penn State - Stanford
Name
Team
SP

MP
(MS)
K
K/S
E
TA
%
Ajanaku,
Inky

Stanford
122
34
(34)
429
3.52
86
784
.438
Frantti,
Ali
Penn
State
115
37
(37)
369
3.21
106
840
.313
Burgess,
Jordan
Stanford
124
34
(34)
385
3.10
103
1054
.268
Whitney,
Aiyana
Penn
State
119
37
(32)
351
2.95
101
687
.364
Washington,
Haleigh
Penn
State
72
24
(20)
199
2.76
34
339
.487
Boukather,
Morgan
Stanford
118
32
(32)
300
2.54
101
717
.278
Lutz,
Merete
Stanford
116
33
(25)
294
2.53
47
555
.445
Grant,
Nia
Penn
State
118
37
(37)
276
2.34
62
484
.442
Penn
State
Penn
State
120
37
(37)
1760
14.67
464
3725
.348
Stanford

Stanford
124
34
(34)
1832
14.47
455
4351
.316
Stanford
Opp.
Stanford
Opp.
124
34
(34)
1623
13.09
773
4776
.178
Penn
State
Opp.
Penn
State
Opp.
120
37
(37)
1220
10.17
690
3671
.144
Serving Leaders: Penn State - Stanford
Name
Team
SP
MP
SA
SA
/S
SE
Hancock,
Micha
Penn
State
120
37
(37)
124
1.03
102
McGehee,
Megan
Stanford
102
31
(9)
29
0.28
43
Frantti,
Ali
Penn
State
115
37
(37)
26
0.23
40
Gonzalez,
Dominique
Penn
State
120
37
(0)
25
0.21
43
Bugg,
Madi
Stanford
119
33
(33)
23
0.19
29
Howard,
Brittany
Stanford
122
34
(33)
19
0.16
12
Penn
State
Penn
State

120
37
(37)
235
1.96
278
Stanford
Stanford
124
34
(34)
135
1.09
203
Stanford
Opp.
Stanford
124
34
(34)
107
0.86
177
Penn
State
Opp
Penn
State
Opp
120
37
(37)
56
0.47
230
Blocking/Points Leaders: Penn State - Stanford
Name
Team
SP
BS
BA
TB
B/S
Pts
Pt
/S
Washington,
Haleigh
Penn
State
72
15
74
89
1.24
251.0
3.49
Lutz,
Merete
Stanford
116
21
119
140
1.21
374.5
3.23
Ajanaku,
Inky

Stanford
122
20
121
141
1.16
509.5
4.18
Grant,
Nia
Penn
State
118
14
117
131
1.11
364.5
3.09
Whitney,
Aiyana
Penn
State
119
4
92
96
0.81
404.0
3.39
Boukather,
Morgan
Stanford
118
5
77
82
0.69
362.5
3.07
Frantti,
Ali
Penn
State
115
10
46
56
0.49
428.0
3.72
Burgess,
Jordan
Stanford
124
8
43
51
0.41
432.5
3.49
Penn
State
Penn
State
120
67
507
320.5
2.67
2315.5
19.30
Stanford
Stanford
124
68
522
329.0
2.65
2296.0
18.52
Stanford
Opp.
Stanford
Opp.
124
51
293
197.5
1.59
1927.5
15.54
Penn
State
Opp.
Penn
State
Opp.
120
21
323
182.5
1.52
1458.5
12.15
Penn State Stats: 12-17-14

Overall record: 34-3 Conf: 18-2 Home: 18-1 Away: 10-2 Neutral: 6-0
  
  
ATTACK 
SET 
SERVE 
## 
Player 
SP 
MP-MS 
K 
K/Set 
E 
TA 
Pct 
A 
A/Set 
TA 
Pct 
SA 
SA/Set 
SE 
TA 
Pct 

5  

Frantti,Ali  

115 

37-37 

369 

3.21 

106 

840 

.313 

21 

0.18 

114 

.184 

26 

0.23 

40 

288 

.861 

14 

Whitney,Aiyana  

119 

37-32 

351 

2.95 

101 

687 

.364 

3 

0.03 

18 

.167 

3 

0.03 

2 

15 

.867 

17 

Courtney,Megan  

120 

37-37 

276 

2.30 

76 

712 

.281 

65 

0.54 

201 

.323 

10 

0.08 

12 

195 

.938 

7  

Grant,Nia  

118 

37-37 

276 

2.34 

62 

484 

.442 

10 

0.08 

39 

.256 

16 

0.14 

31 

413 

.925 

15 

Washington,Haleigh  

72 

24-20 

199 

2.76 

34 

339 

.487 

5 

0.07 

14 

.357 

0 

0.00 

0 

0 

.000 

12 

Hancock,Micha  

120 

37-37 

139 

1.16 

29 

276 

.399 

1384 

11.53 

2705 

.512 

124 

1.03 

102 

649 

.843 

22 

Lee,Simone  

64 

26-1  

135 

2.11 

53 

350 

.234 

1 

0.02 

12 

.083 

0 

0.00 

2 

6 

.667 

19 

Thelen,Heidi  

9 

6-1  

10 

1.11 

2 

22 

.364 

0 

0.00 

1 

.000 

0 

0.00 

1 

1 

.000 

23 

Robertson,Kelly  

6 

6-0  

3 

0.50 

1 

6 

.333 

1 

0.17 

1 

1.000 

0 

0.00 

3 

8 

.625 

3  

Pierce,Kendall  

72 

35-0  

1 

0.01 

0 

2 

.500 

2 

0.03 

14 

.143 

4 

0.06 

9 

178 

.949 

13 

Krause,Taylor  

28 

19-0  

1 

0.04 

0 

1 

1.000 

0 

0.00 

2 

.000 

1 

0.04 

7 

66 

.894 

10 

Muller,Carley  

14 

14-0  

0 

0.00 

0 

0 

.000 

0 

0.00 

0 

.000 

1 

0.07 

2 

29 

.931 

2  

Caraway,Lara  

16 

13-0  

0 

0.00 

0 

0 

.000 

1 

0.06 

1 

1.000 

1 

0.06 

1 

31 

.968 

9  

Dykstra,Skylar  

5 

5-0  

0 

0.00 

0 

0 

.000 

0 

0.00 

0 

.000 

1 

0.20 

1 

6 

.833 

33 

Fuller,Lacey  

120 

37-20 

0 

0.00 

0 

2 

.000 

17 

0.14 

71 

.239 

10 

0.08 

11 

413 

.973 

24 

Broerman,Laura  

18 

16-0  

0 

0.00 

0 

0 

.000 

0 

0.00 

0 

.000 

2 

0.11 

4 

37 

.892 

4  

Gonzalez,Dominique  

120 

37-0  

0 

0.00 

0 

3 

.000 

87 

0.73 

302 

.288 

25 

0.21 

43 

425 

.899 

8  

Pierce,Lainy  

54 

28-0  

0 

0.00 

0 

1 

.000 

4 

0.07 

7 

.571 

11 

0.20 

7 

161 

.957 

 

PENN STATE………. 

120 

37-37 

1760 

14.67 

464 

3725 

.348 

1601 

13.34 

3503 

.457 

235 

1.96 

278 

2921 

.905 

 

Opponents……….. 

120 

37-37 

1220 

10.17 

690 

3671 

.144 

1158 

9.65 

3658 

.317 

56 

0.47 

230 

2085 

.890
  
RECEPT 
DIG 
BLOCKING 
  
POINTS 
## 
Player 
SP 
RE 
TA 
Pct 
Dig 
Dig/Set 
BS 
BA 
Total 
Blk/Set 
BE 
BHE 
Points 
Pts/Set 

5  

Frantti,Ali  

115 

12 

345 

.965 

151 

1.31 

10 

46 

56 

0.49 

2 

2 

428.0 

3.72 

14 

Whitney,Aiyana  

119 

1 

26 

.962 

39 

0.33 

4 

92 

96 

0.81 

14 

2 

404.0 

3.39 

7  

Grant,Nia  

118 

0 

21 

1.000 

63 

0.53 

14 

117 

131 

1.11 

7 

1 

364.5 

3.09 

17 

Courtney,Megan  

120 

25 

766 

.967 

267 

2.22 

14 

70 

84 

0.70 

7 

2 

335.0 

2.79 

15 

Washington,Haleigh  

72 

0 

8 

1.000 

20 

0.28 

15 

74 

89 

1.24 

4 

1 

251.0 

3.49 

12 

Hancock,Micha  

120 

0 

5 

1.000 

223 

1.86 

4 

80 

84 

0.70 

11 

6 

307.0 

2.56 

22 

Lee,Simone  

64 

0 

15 

1.000 

28 

0.44 

5 

20 

25 

0.39 

4 

0 

150.0 

2.34 

19 

Thelen,Heidi  

9 

0 

0 

.000 

1 

0.11 

1 

6 

7 

0.78 

0 

0 

14.0 

1.56 

23 

Robertson,Kelly  

6 

0 

0 

.000 

1 

0.17 

0 

2 

2 

0.33 

0 

0 

4.0 

0.67 

13 

Krause,Taylor  

28 

0 

1 

1.000 

8 

0.29 

0 

0 

0 

0.00 

0 

0 

2.0 

0.07 

3  

Pierce,Kendall  

72 

4 

84 

.952 

40 

0.56 

0 

0 

0 

0.00 

0 

0 

5.0 

0.07 

10 

Muller,Carley  

14 

0 

0 

.000 

2 

0.14 

0 

0 

0 

0.00 

0 

0 

1.0 

0.07 

2  

Caraway,Lara  

16 

0 

0 

.000 

7 

0.44 

0 

0 

0 

0.00 

0 

0 

1.0 

0.06 

9  

Dykstra,Skylar  

5 

0 

2 

1.000 

0 

0.00 

0 

0 

0 

0.00 

0 

0 

1.0 

0.20 

33 

Fuller,Lacey  

120 

2 

64 

.969 

194 

1.62 

0 

0 

0 

0.00 

0 

0 

10.0 

0.08 

24 

Broerman,Laura  

18 

0 

1 

1.000 

3 

0.17 

0 

0 

0 

0.00 

0 

0 

2.0 

0.11 

4  

Gonzalez,Dominique  

120 

10 

506 

.980 

439 

3.66 

0 

0 

0 

0.00 

0 

1 

25.0 

0.21 

8  

Pierce,Lainy  

54 

0 

5 

1.000 

16 

0.30 

0 

0 

0 

0.00 

0 

0 

11.0 

0.20 

  

TEAM 

  

2 

 

PENN STATE………. 

120 

56 

1854 

.970 

1502 

12.52 

67 

507 

320.5 

2.67 

49 

15 

2315.5 

19.30 

 

Opponents……….. 

120 

235 

2642 

.911 

1276 

10.63 

21 

323 

182.5 

1.52 

58 

26 

1458.5 

12.15 
Stanford Stats: 12-17-14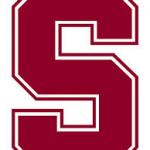 ATTACK 
SET 
SERVE 
## 
Player 
SP 
MP-MS 
K 
K/Set 
E 
TA 
Pct 
A 
A/Set 
TA 
Pct 
SA 
SA/Set 
SE 
TA 
Pct 
12
Ajanaku, Inky
122
34-34
429
3.52
86
784
.438
29
0.24
115
.252
0
0.00
0
0
.000
23
Burgess, Jordan
124
34-34
385
3.10
103
1054
.268
29
0.23
113
.257
18
0.15
19
453
.958
3
Boukather, Morgan
118
32-32
300
2.54
101
717
.278
10
0.08
63
.159
19
0.16
29
445
.935
17
Lutz, Merete
116
33-25
294
2.53
47
555
.445
48
0.41
142
.338
0
0.00
2
19
.895
16
Howard, Brittany
122
34-33
265
2.17
74
883
.216
34
0.28
157
.217
19
0.16
12
512
.977
22
Bugg, Madi
119
33-33
102
0.86
24
220
.355
1441
12.11
3272
.440
23
0.19
29
458
.937
11
Brown, Sidney
30
16-2
21
0.70
5
43
.372
0
0.00
3
.000
5
0.17
13
69
.812
7
Vanjak, Ivana
13
11-1
5
0.38
4
24
.042
0
0.00
0
.000
1
0.08
1
11
.909
8
McGehee, Megan
102
31-9
26
0.25
8
62
.290
12
0.12
29
.414
29
0.28
43
369
.883
2
Benjamin, Sarah
49
21-0
2
0.04
1
3
.333
10
0.20
24
.417
0
0.00
0
1
1.000
4
Humphreys, Kelsey
62
28-1
1
0.02
1
2
.000
65
1.05
139
.468
5
0.08
13
149
.913
10
Gilbert, Kyle
124
34-0
2
0.02
1
4
.250
39
0.31
211
.185
14
0.11
35
393
.911
18
Kennedy, Grace
17
12-0
0
0.00
0
0
.000
0
0.00
2
.000
2
0.12
7
46
.848
STANFORD…………
124
34-34
1832
14.77
455
4351
.316
1717
13.85
4270
.402
135
1.09
203
2925
.931
Opponents………..
124
34-34
1623
13.09
773
4776
.178
1517
12.23
4657
.326
107
0.86
177
2477
.929
  
  
RECEPT 
DIG 
BLOCKING 
  
POINTS 
Player 
SP 
RE 
TA 
Pct 
Dig 
Dig/Set 
BS 
BA 
Total 
Blk/Set 
BE 
BHE 
Points 
Pts/Set 
Ajanaku, Inky
122
2
8
.750
29
0.24
20
121
141
1.16
20
7
509.5
4.18
Burgess, Jordan
124
25
693
.964
392
3.16
8
43
51
0.41
3
1
432.5
3.49
Boukather, Morgan
118
0
0
.000
252
2.14
5
77
82
0.69
10
1
362.5
3.07
Lutz, Merete
116
1
1
.000
12
0.10
21
119
140
1.21
12
7
374.5
3.23
Howard, Brittany
122
30
724
.959
271
2.22
7
70
77
0.63
4
1
326.0
2.67
Bugg, Madi
119
1
4
.750
332
2.79
4
61
65
0.55
16
5
159.5
1.34
Brown, Sidney
30
0
1
1.000
14
0.47
0
5
5
0.17
0
0
28.5
0.95
Vanjak, Ivana
13
0
0
.000
1
0.08
0
5
5
0.38
0
0
8.5
0.65
McGehee, Megan
102
0
0
.000
34
0.33
2
19
21
0.21
0
1
66.5
0.65
Benjamin, Sarah
49
6
90
.933
39
0.80
0
0
0
0.00
0
0
2.0
0.04
Humphreys, Kelsey
62
1
2
.500
45
0.73
1
2
3
0.05
0
1
8.0
0.13
Gilbert, Kyle
124
38
692
.945
589
4.75
0
0
0
0.00
0
0
16.0
0.13
Kennedy, Grace
17
1
15
.933
9
0.53
0
0
0
0.00
0
0
2.0
0.12
TEAM
2
STANFORD…………
124
107
2300
.953
2019
16.28
68
522
329.0
2.65
65
24
2296.0
18.52
Opponents………..
124
135
2721
.950
1849
14.91
51
293
197.5
1.59
64
21
1927.5
15.54