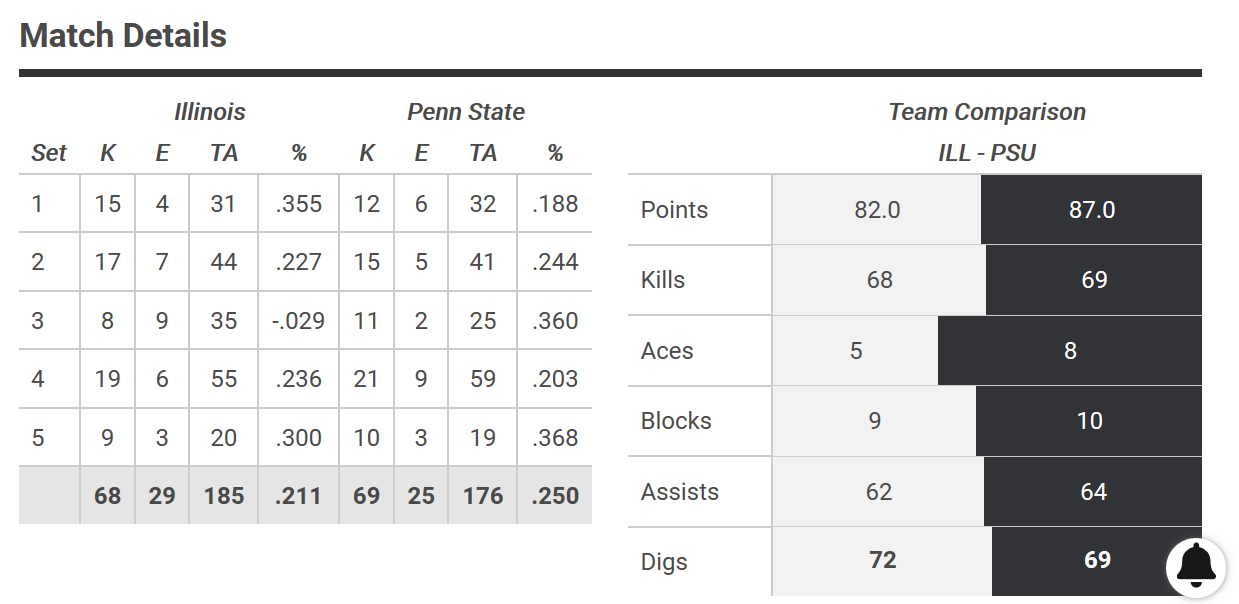 Penn State is 1-0 against Illinois this season. That's a statistic. Illinois was 2-0 in sets to start their first match against Penn State this season(winning 18-25, 24-26.) That's a different statistic. After dropping those first two sets, Penn State "swept" the Illini , 25-18, 30-28, 15-13. That's yet another statistic, which leads to the first statistic — Penn State's undefeated record this season against the Illini.
The bottom line, before we delve into this stat joust — that first match could have gone the other way — and that was at home in the friendly confines of Rec Hall. Let's hope the Nittany Lions bring their "A" game tonight.
Note: All statistics are Conference-Only matches.
Hitting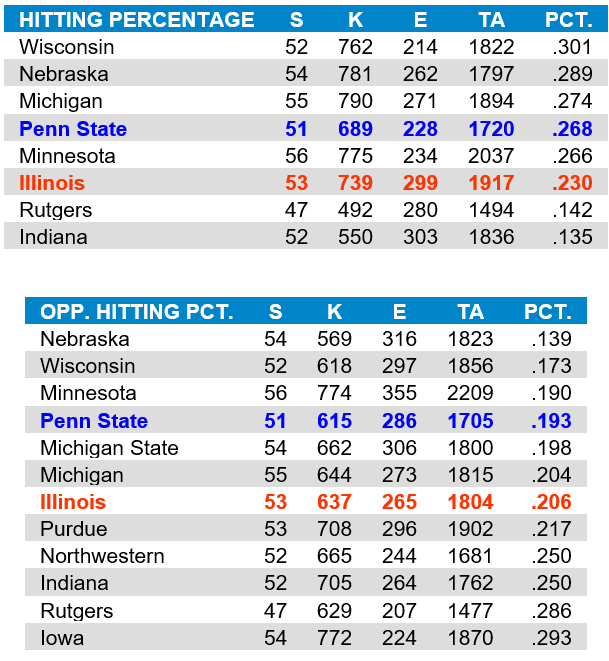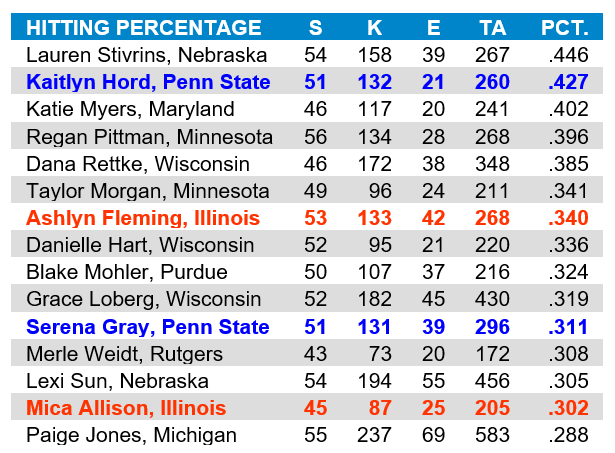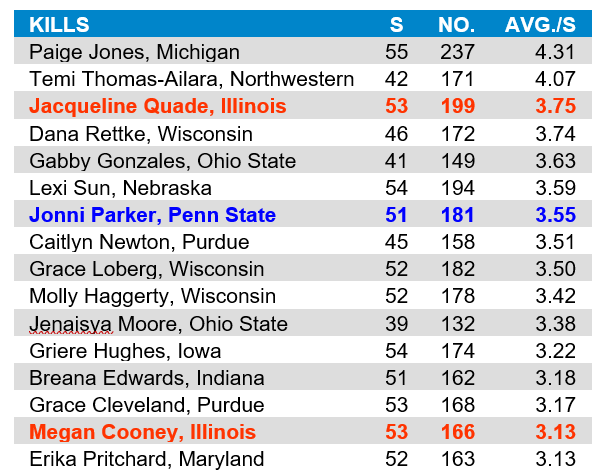 Blocking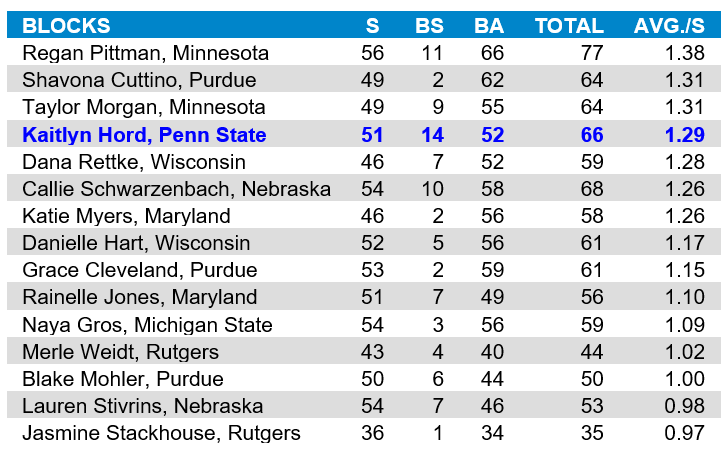 Setting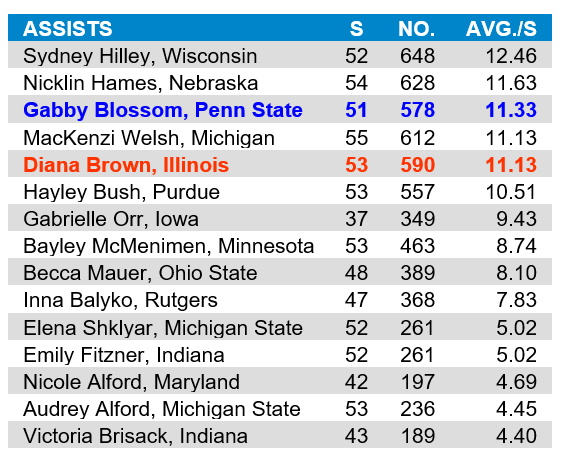 Serving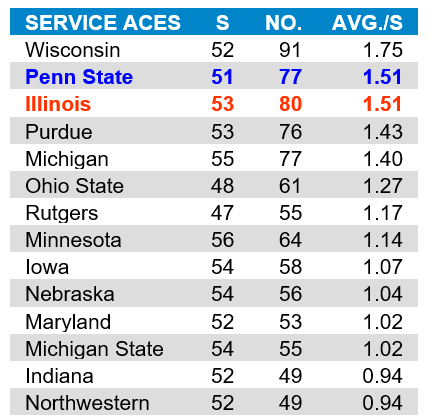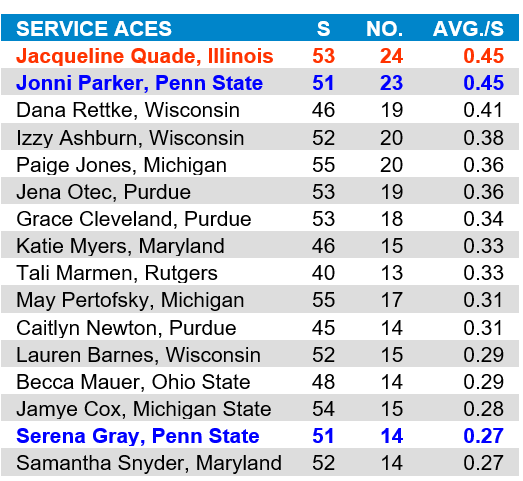 Digs