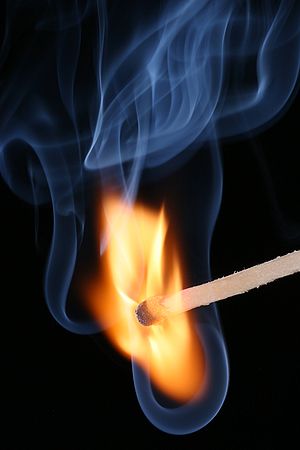 Katie Slay and Penn State: a match made in heaven?

Lions Sweep Buckeyes (Error Message Received?)
On a night when Deja McClendon left the match midway through the first set with what appeared to be a twisted ankle, the crowd almost certainly would have traded a sweep for a healthy Deja.
As it turned, that wasn't necessary, as McClendon started the second set and proceeded to have a very solid match, totaling 7 kills with a .385 attack %.  But the leaders for Penn State were MHs Katie Slay, with 9 kills (.438 attack %) and 8 blocks, and Nia Grant, with 9 kills (and an eye-popping .818 attack %).  Maddie Martin quietly put together a solid performance with 7 kills (.400 attack %), including a very weird two-handed backwards hit meant only to clear the net, which somehow grew eyes to fall in the one spot where the Buckeyes weren't.   Micha Hancock directed the team to a .389 attack %.  Improvement?  If you didn't answer "yes," please move into the section marked "very tough crowd." 
The big story for the evening probably wasn't what the Nittany Lions did as much as it was what they didn't do — commit errors.  In today's Daily Collegian, Stephen Pianovich reported that in Penn State's five losses, the Nittany Lions averaged 5.88 hitting errors per set.  In Penn State's 13 victories?  Only 4.35 hitting errors per set.  Tonight against Ohio State?  Only 3.33 hitting errors per set, which certainly contributed to the 3-0 victory for Penn State (28-26, 25-18, 25-15).  Russ Rose has been preaching error-reduction.  Could it finally be getting through?
Match Stats
Here are the stats for the match: