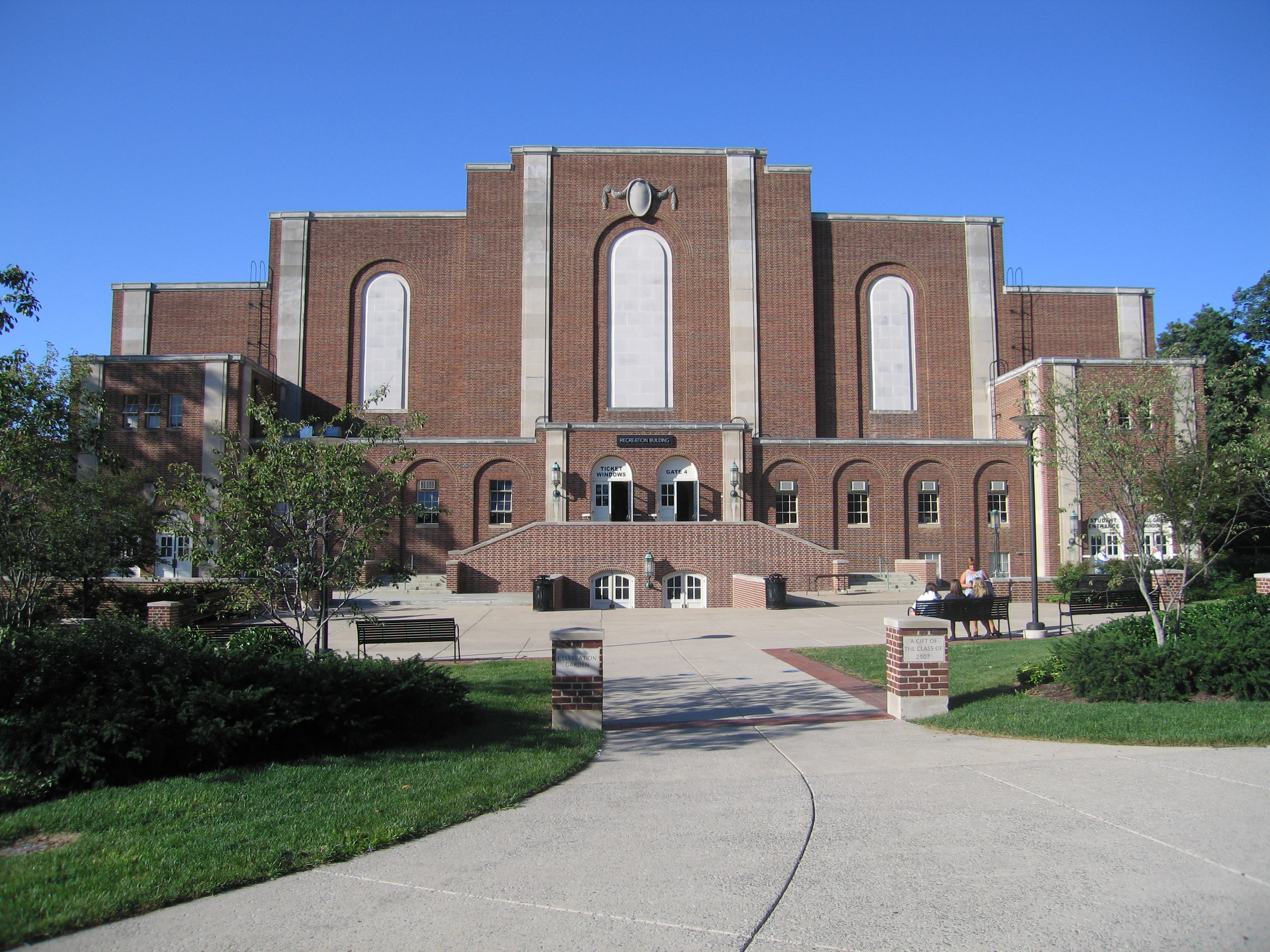 The Penn State Women's Volleyball team swept Illinois tonight in convincing fashion (25-18, 25-16, 25-18), in front of a crowd of 3,563.   The victory improved Penn State to 13-3 in conference play and pushed the Nittany Lions into a tie for first place in the conference standings with Illinois.
The victory didn't actually put Penn State on top of the world, or the Big Ten, for that matter.  But it's been a hard struggle for them to get to where they actually are, which is a tie for first place with Illinois, and we'll take it — at least for the weekend.  Then it's on to the next — they're all tough from here on out.
The win extended yet another winning streak that fans can point to — this one, the consecutive home match winning streak, which now stands at 88, and which breaks Penn State's previous record of 87 consecutive home match wins (from Nov. 25, 1995 to Sept. 29, 2000, when Minnesota defeated Penn State 3-1).   The current streak, which started on Sept. 1, 2006 (with a sweep of Eastern Kentucky), is the second longest in NCAA history, trailing only Nebraska's 90 consecutive home wins (that streak was broken on September 13, 2009 when #8 UCLA defeated #5 Nebraska 3-2  (18-25, 25-17, 25-22, 24-26, 15-7), in front of an NCAA regular season record 13,870 fans at the Bob Devaney Sports Center).
Streaks aside, it was a great match for the Nittany Lions — even Russ Rose told Audrey Flaugh in the post-match interview that the team "played great."  In the "Stats that Probably Don't Mean a Thing" category, Penn State now leads Illinois in sets this season, 5-3. 
Here are the video highlights, courtesy of the Big Ten Network:
Once again, Penn State was led by 6-5 Sr. Opp. Blair Brown, who had 13 kills on .393 hitting, and 6-1 Fr. OH Deja McClendon (12 kills, .600 attack %).  6-5 Fr. OH Ariel Scott continued her improved play (color commentator Audrey Flaugh commented on how much more comfortable Scott looks now compared to just a few short weeks ago when Coach Rose first began putting her in the lineup) with 10 kills (.207 attack %).  5-6 So. S Kristin Carpenter's  37 assists helped the Nittany Lions to a team attack % of .324.  
With all the attention focused on Penn State freshmen Deja McClendon ,  Ariel Scott and  6-6 MH Katie Slay , the solid play of fellow freshman 5-6 DS Ali Longo has gone somewhat overlooked (we're guilty!).  But unnoticed or not, she has played well in several matches (against Michigan in Ann Arbor, she had 2 service aces, 2 digs, and at one point served 9 consecutive times).  Last night she recorded 12 digs (tops for the match and her personal best) and a service ace. 5-1 Sr. DS Cathy Quilico had 10 digs, while 6-3 Sr. MH Fatima Balza  and  Scott both totaled 5 blocks (a career-high for Scott).  The Nittany Lions held Illinois to a .112 attack %.
Illinois Head Coach Kevin Hambly had some harsh words for his team. (At the break after set 2, he told Audrey Flaugh that the Illini were "playing like little girls . . . playing like pansies.")  In his postgame comments, he was a bit more measured:
We didn't fight as hard as we needed to.  We played scared and tentative and didn't execute. They came out and attacked us, which we knew they would, but we just didn't attack back. When you don't attack back, you're going to get beat up and that's what happened tonight.
Other than a brief stretch in the first half of the first set, Illinois never seemed to get untracked on offense (something that may have been attributable to the fearsome block they faced time and again from the Nittany Lions).  The Illini hit below .150 in every set and were limited to a season-low 33 kills.   Another season low was individual kills, as none of the Illinois players hit double figures.  6-1 Fr. OH Jazmine Orozco's 8 kills led the Illini (the Big Ten Network announcers singled her out for praise on several occasions), but 6-3 Jr. OH Michelle Bartsch totaled only 7 kills (on -.025 hitting — ouch!) and 6-2 Jr. OH Colleen Ward managed only 6 kills (.071 attack %).  
Throughout the match the announcers pointed to the need for the Illini to set their middles more often, and to the extent they were able to do so, they enjoyed some success.  6-1 Sr. MB Johannah Bangert registered 6 kills (.333 attack %) and 6-3 So. MB Erin Johnson chipped in with 5 (.300 attack %), but it was not enough.
For the match recap from GoPSUSports.com, Click Here.
Here are the statistics for the match, courtesy of GoPSUSports.com: