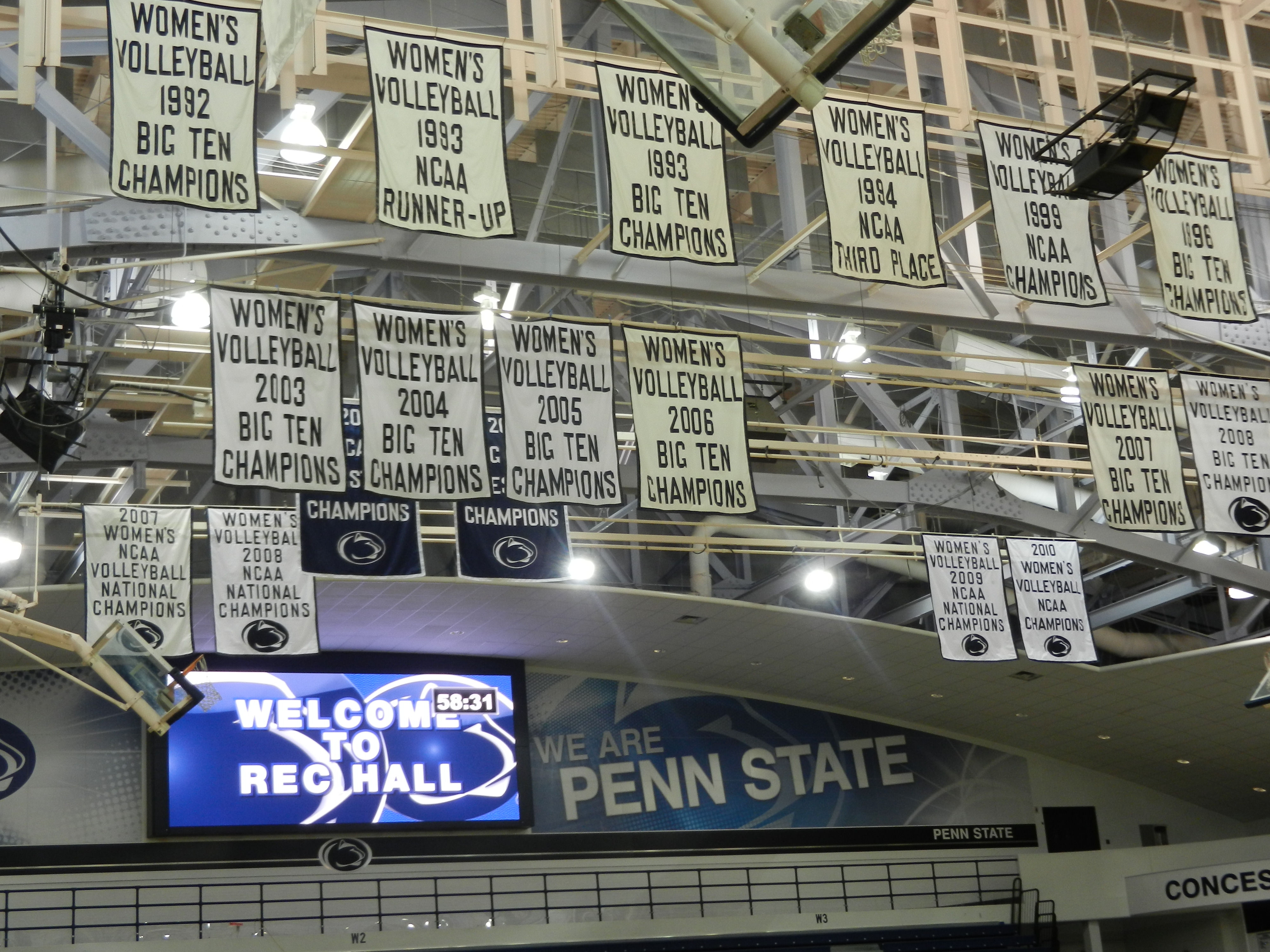 Hancock, Martin and Pierce Shine from Service Line
These are our sisters. When [one] gets an ace, I get an ace, and that's what it feels like for me. So we get extra pumped up for that.

(Deja McClendon in an interview with the Daily Collegian's Aaron Dunleavy, on the impact of service aces by Penn State players)
Not every Penn State serve was an ace.  In fact, the Nittany Lions registered only four for the match.  But serving played a key role in Penn State's wins in all three sets, as the Nittany Lions downed Illinois 3-0 (25-17, 25-17, 25-14).  5-11 So. S Micha Hancock (in the first set), 6-2 Jr. OH Maddie Martin (in the second set), and 5-6 Fr. DS Kendall Pierce (in the second and third sets — including two aces), all had extended point runs from the service line that were instrumental in the Nittany Lion's wins in those sets.



Micha Hancock and Kendall Pierce did their part from the service line
It was a true team effort, which is something this-year's Penn State squad needs to win consistently.  As Head Coach Russ Rose explained to Aaron Dunleavy:
Everybody who plays has to play well for us to win.  We're not the team that we were a few years back that put the banners up. This is a whole different team. This is a team that, as [Deja] said, if they're sisters, they ought better have each other's back a little better and try and make it more of a collective effort.
Maddie Martin did her part.  With Penn State down 13-8 in the second set, Rose elected to Martin for 6-2 Fr. OH Megan Courtney, sparking a 17-4 run by the Nittany Lions that sealed the 25-17 win.  Though her statistics weren't eye-popping, Martin was very effective throughout the match.  As the Daily Collegian's Aaron Dunlevey noted in an article in today's CollegianOnline, "the Lions enjoyed a 40-17 advantage when the Tampa, Fla., native was on the court."


So did Maddie Martin
McClendon posted 11 kills for Penn State, 6-4 Jr. RS/Opp Ariel Scott  totaled 7, and 6-2 So. MH Nia Grant registered 6 (with a .600 attack %).   5-6 So. L Dominique Gonzalez's 11 digs were tops for the Nittany Lions.  6-6 Jr. MH Katie Slay led Penn State with five blocks.
[Note: Photos courtesy of GoPSUsports.com]
Match Stats
(Courtesy of GoPSUsports.com)