5-6 1/2 L/DS Jenna Hampton – #31 PrepVolleyball.com Senior Ace
Jenna Hampton will be a Nittany Lion starting in the 2018 season.  Here's the url to a video of her signing day ceremony at Berkeley Prep: https://vcloud.volarvideo.com/broadcast/embed/56682?slug=2017-fall-signing-day&autoplay=0. And below is a photo from that event. Jenna is in the first row, second from the left (Amanda Phegley, also a Penn State recruit, is first row, far right).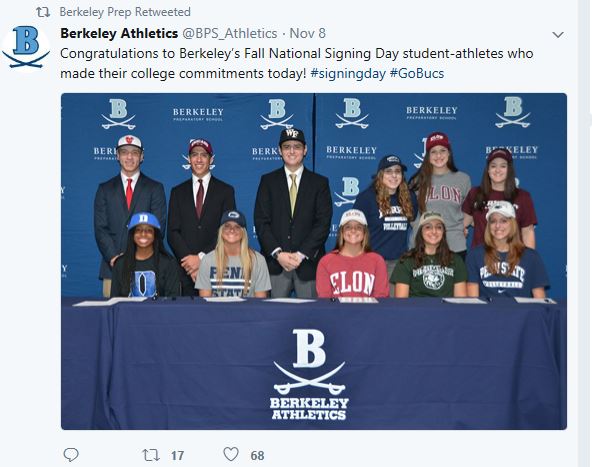 She had a terrific 2017 season — including being named the #31 PrepVolleyball.com Senior Ace and named to VolleyballMag,com's 2018 Fab 50 team.  In naming her the 2017 Hillsborough Player of the Year, the Tampa Bay Times had this to say about Jenna:
On a team loaded with talent, and 10 seniors, Hampton stood out. She was a consistent outside hitter who usually converted the big points. She had 224 kills, 44 aces and 344 digs on a team that went 30-2 and won the Class 5A state championship in Jacksonville in five sets over Lake Highland Prep. While Berkeley Prep has won 16 state titles, it hadn't won a championship since 2011 prior to this year.
"It's a season everyone is going to remember," Hampton said. "It was fun, of course, but also all 10 seniors were really close. The chemistry was there because we'd all been playing since our freshman year. It's one of the best seasons I've ever had."
For the complete article from the Tampa Bay Times, Click Here.
Here's a bit more on that 16th State title:
JACKSONVILLE (Tampa Bay Times — November 16, 2017).  Berkeley Prep won the school's 16th state volleyball championship Thursday night, and the Bucs had to work hard to get it. They were stretched to five games before finally prevailing 24-26, 25-21, 25-17, 23-25, 15-10 over Orlando Lake Highland Prep in the Class 5A state final at the University of North Florida.
It's the second five-set match the Bucs have played in the postseason. They also won a five-setter against Tampa Catholic in the district semifinals. There was more pressure in this one, which is why players collapsed into each other's arms after the final point.
"There was excitement and relief," said senior outside hitter Jenna Hampton, who ended the match with 11 kills. "Lake Highland is a very good team and we knew that. They really challenged us."
Lake Highland Prep won the first set, but Berkeley Prep rallied to win the next two. The Highlanders (24-3) battled back to win the fourth and set up the decisive fifth set.
For the complete article from the Tampa Bay Times, Click Here.
Videos
Tampa Bay Volleyball Academy 15C Highlights (Courtesy of

Eugene Tichenor

)
(for complete stats from MaxPreps, Click Here)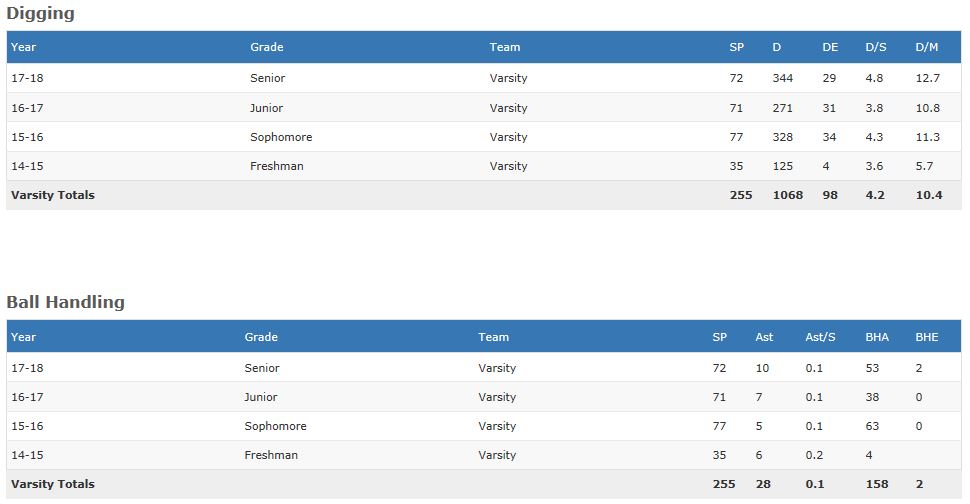 Credits