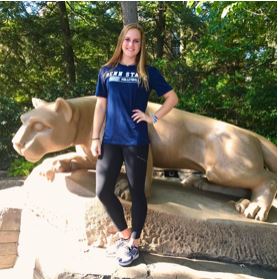 Updated as of 3-22-2019.
2020 verbal commit Annie Cate Fitzpatrick, a 6-0 OH from Trinity Catholic High School in Ocala FL continues to impress, having recently been named to PrepVolleyball.com's Top 50 Juniors.  On November 15, 2018, she helped her team fight back from a two game deficit to take the Florida Class 5A State Volleyball Championship.  The first set was tight, with Trinity Catholic ending up on the short end of a 25-27 score.  But the second set loss — 9-25 — could have been a back-breaker.  Instead, Trinity Catholic rallied to take the final three sets 25-17, 25-18 and 15-11.  Annie Cate, who registered a match-high 27 kills, was a major reason for that turnaround, as Trinity Catholic won its first-ever State Volleyball Championship.
In 2017, Annie Cate's Team Florida Girls International Youth team  won a gold medal at the 2017 USA Volleyball High Performance Championships in Fort Lauderdale, FL, sweeping the USA White team 25-12, 25-16, 25-22.  Anne Cate was named MVP of the Girls International Youth division following that match.  Here's Annie Cate talking about that match and her team:
Annie Cate unquestionably shows promise.  We look forward to seeing her playing for Penn State in 2020l
Below are selected stats from Annie Cate's freshman and junior years from MaxPreps (MaxPreps doesn't list her sophomore year stats). For her complete stats from MaxPreps, Click Here.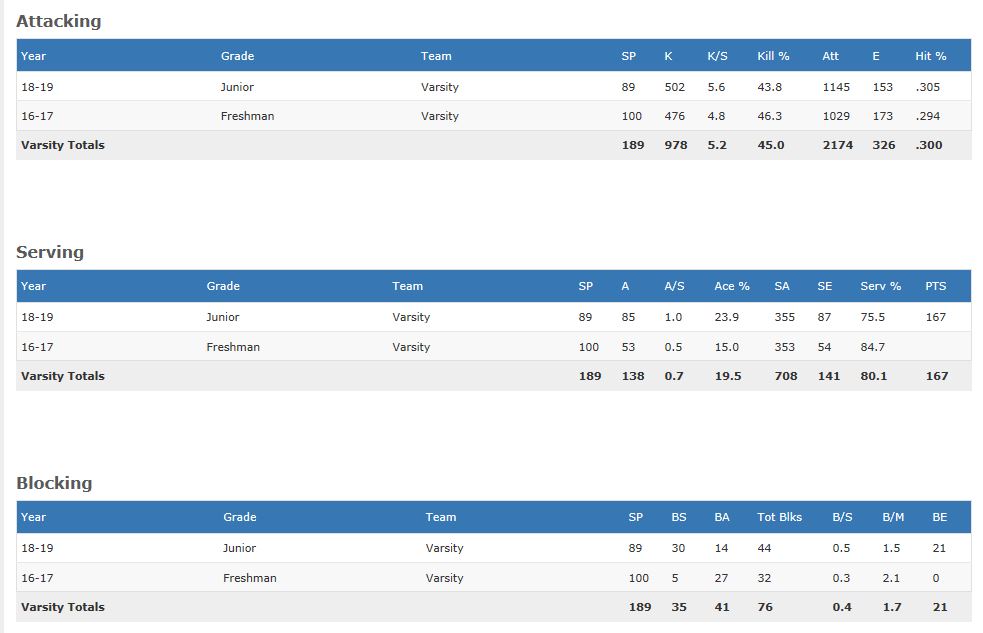 Credits
Tanzanie Lionne by Jamin. https://commons.wikimedia.org/wiki/File:Tanzanie_Lionne.jpg .  This file is licensed under the Creative Commons Attribution-Share Alike 3.0 Unported license. https://commons.wikimedia.org/wiki/File:Lioness-in-the-Serengeti.JPG