6-5 Kaitlyn Hord (actually, 197 cm works out to 77.55 inches, but who's counting?) garnered a lot of awards and accolades in 2017, starting with her  selection to the USA Girls' U18 World Championship 2017 team.  But she injured her right shoulder during the summer, and missed the 2017 season.  Which makes her selection as PrepVolleyball.com's  #3-ranked Senior Ace all the more remarkable.  PrepVolleyball.com is a pay site, but in our opinion, well worth the price.)
She signed an LOI with Penn State on November 8th: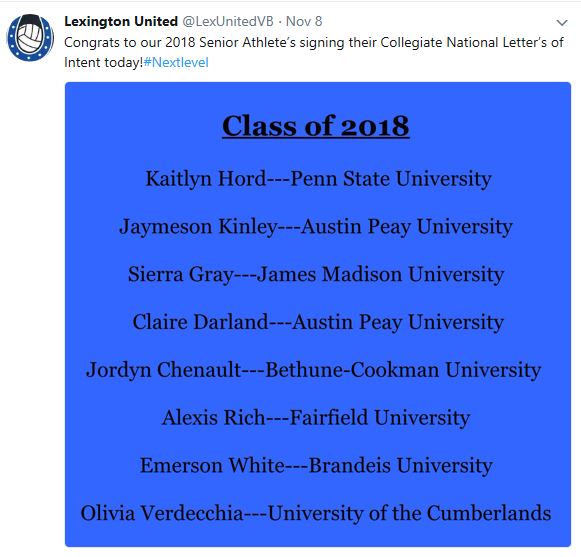 But can she jump?
Well, she had the best "measurables" of any player on the U18 USA team:
Match Video
For a video showing Kaitlyn in action in 2016, Click Here (video is at the top of the page).  She's #23.
Career Stats
Here are selected career high school statistics for Kaitlyn through her junior year (for full stats, go to MaxPreps.com).
Looking Ahead
Kaitlyn Hord clearly is a talented player who will be in the mix for significant playing time in 2018.  Penn State is lucky to have her.  Welcome Kaitlyn!
Credits