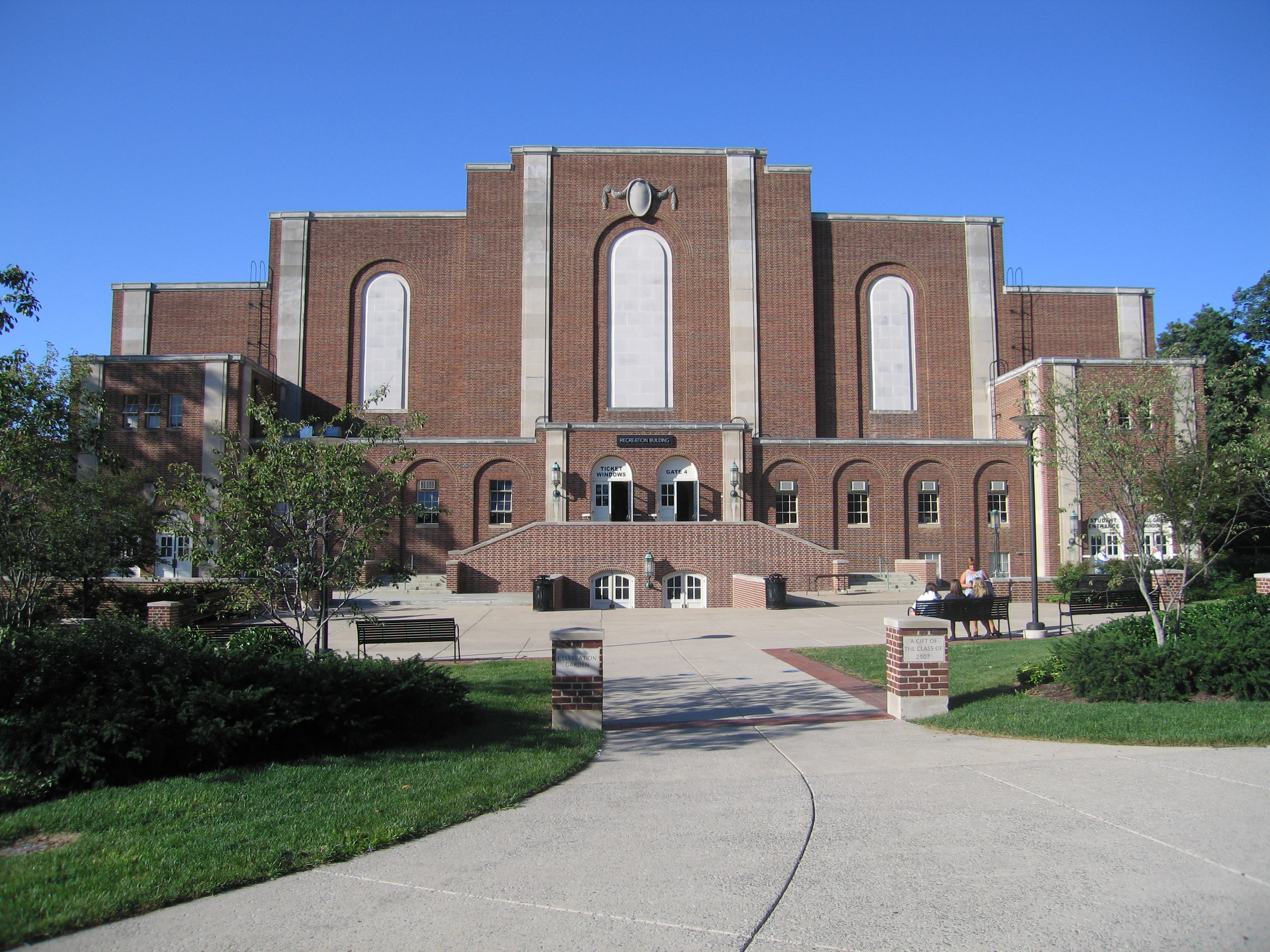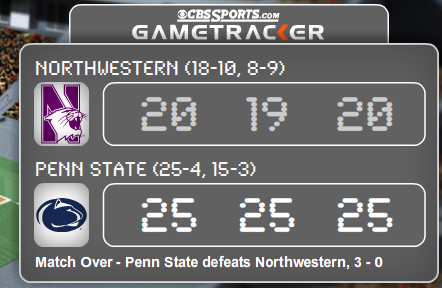 Penn State accomplished what it needed to accomplish — defeated Northwestern, 3-0 (25-20, 25-19, 25-20), but to us, viewing on BigTenNetwork streaming video, they didn't look sharp. 
That may have been partly a function of the poor quality of the video feed, which ranged from tantalizingly close to, but not quite at, good quality, to downright poor quality.  Hello, Big Ten Network — there must be some kind of through-put adjustment knob that someone spilled coffee on.  You need to fix that.  Really.
Or, it may have been the emotion of Senior Night was a distraction.   Or it may have been the tough block Northwestern put up most of the evening.  Sabol Moffet and Naomi Johnson and Elyse Glab — you were impressive.  Or, we might be wrong.
6-5 Sr. Opp. Blair Brown did have 16 kills, after all (but hit a modest .263).   And 6-1 Fr. OH Deja McClendon shook off a sub-par performance Wednesday night to rack up 15 kills (with a stellar .520 attack %).  But 6-5 Jr. OH Katie Kabbes ( no kills, -.399 attack %) and 6-5 Fr. OH Ariel Scott (3 kills, -.099 attack %), continued to struggle at the L2 position.  Penn State had 4 service aces, but also 9 service errors.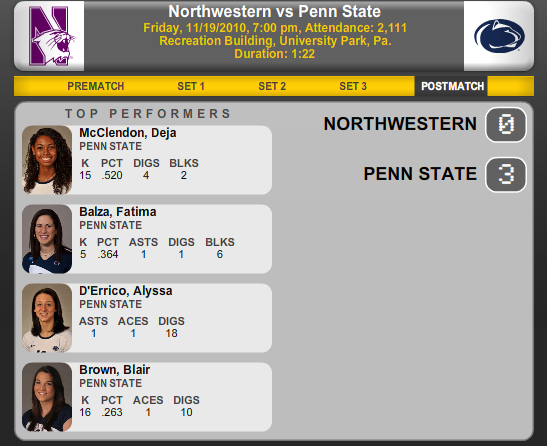 Still, it was a victory that put the Nittany Lions, at least temporarily, a full match ahead of Illinois in the race for first place, and brought the consecutive home win streak to an NCAA-record tying 90 (cue Russ Rose: "I don't care about streaks."). 
But, we have the feeling that if Penn State plays this way against Minnesota next weekend, they will come home with a loss.  If they play this way against Iowa too, they might come home with two losses for the weekend.  Maybe.
In any event, below are the unofficial stats for the game, courtesy of CBS GameTracker: