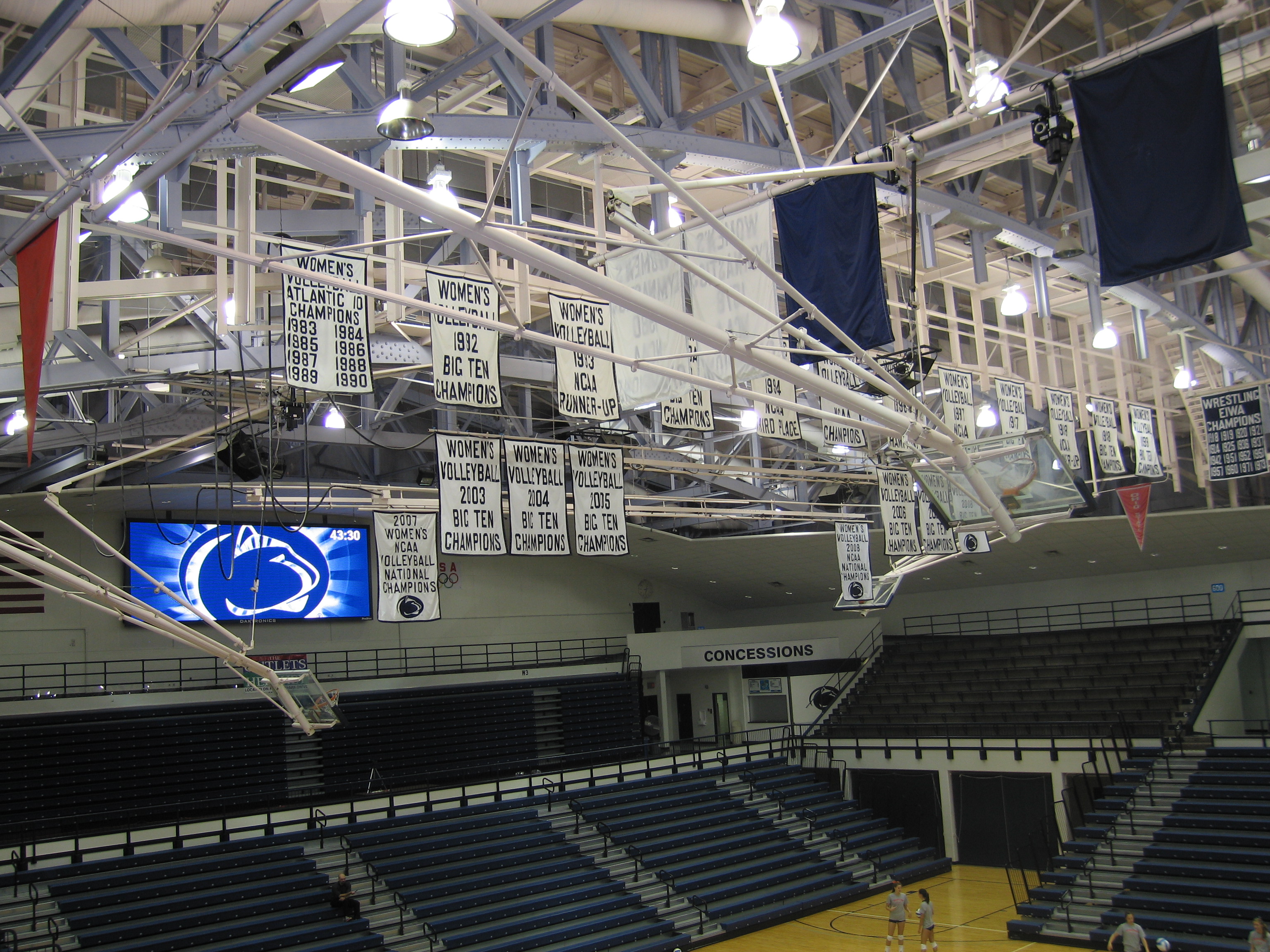 Tony Mancuso, of Penn State's Athletic Communications Department, has posted a video and a blog entry "Nittany Lion Women's Volleyball Prepping for Opener." 
We've posted the video — which features interviews with sophomores Katie Slay and Deja McClendon — below.
Our favorite quotes:
Katie Slay
On what she worked on during the off-season:
I was trying to get a little leaner and also stronger so when I attachk I can put more force behind the ball, because offense will be a way I can Really help out the team this year.
On the Freshmen:
They're very funny and there's two redheads, so what's not to like there?
Deja McClendon
On what she's working on in practice:
Right now I'm working really hard on my defense to try to make myself an all-around player, working on alot of back row attacks and middle-back defense. 
 On the team:
As soon as wet start ot really get a feel for each other we're going to be right in there . . . we're going to be young and strong and fresh.