Match Recap
No. 8 Penn State women's volleyball swept Holy Cross 3-0 (25-5, 25-12, 25-14) Saturday morning in the first leg of its doubleheader at Rec Hall.
Sophomore middle blocker Kaitlyn Hord set a new career high with 17 kills in the victory, which took only 58 minutes to complete. She and Serena Gray both hit well over .700 against the Crusaders. Gray has yet to tally an attack error on 23 swings so far this season.
Although she only registered one kill offensively, Jonni Parker paced Penn State's defense with a match-high 12 digs. Kendall White joined Parker in double digits with 10 digs of her own. As expected from a veteran like White, she was vocal throughout the match and encouraged her younger teammates during key situations.
Allyson Cathey was far more consistent against Holy Cross than she was Friday night in the season opener versus Hofstra. Cathey finished with 10 kills and only one attack error — good for an impressive .562 hitting percentage. The Nittany Lions hit .538 as a team. Gabby Blossom had a season-high 38 assists and Keeton Holcomb chipped in seven digs.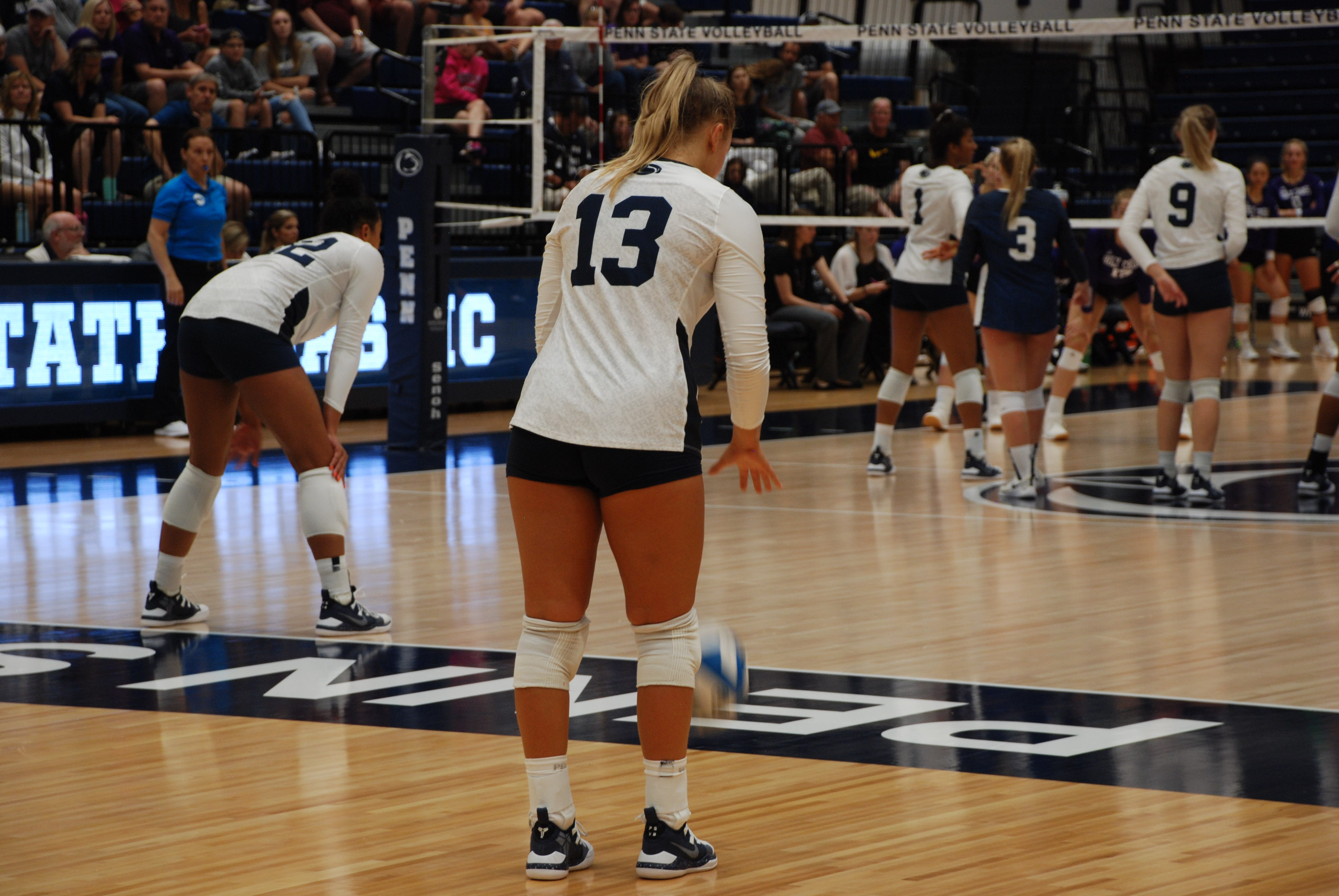 Four true freshmen in Lauren Clark, Gabi Bailey, Molly Russell, and Emily Oerther made their Penn State debuts Saturday morning, joining Macall Peed in the rotation off the bench. In total, 16 of Penn State's 20 players saw the floor against Holy Cross.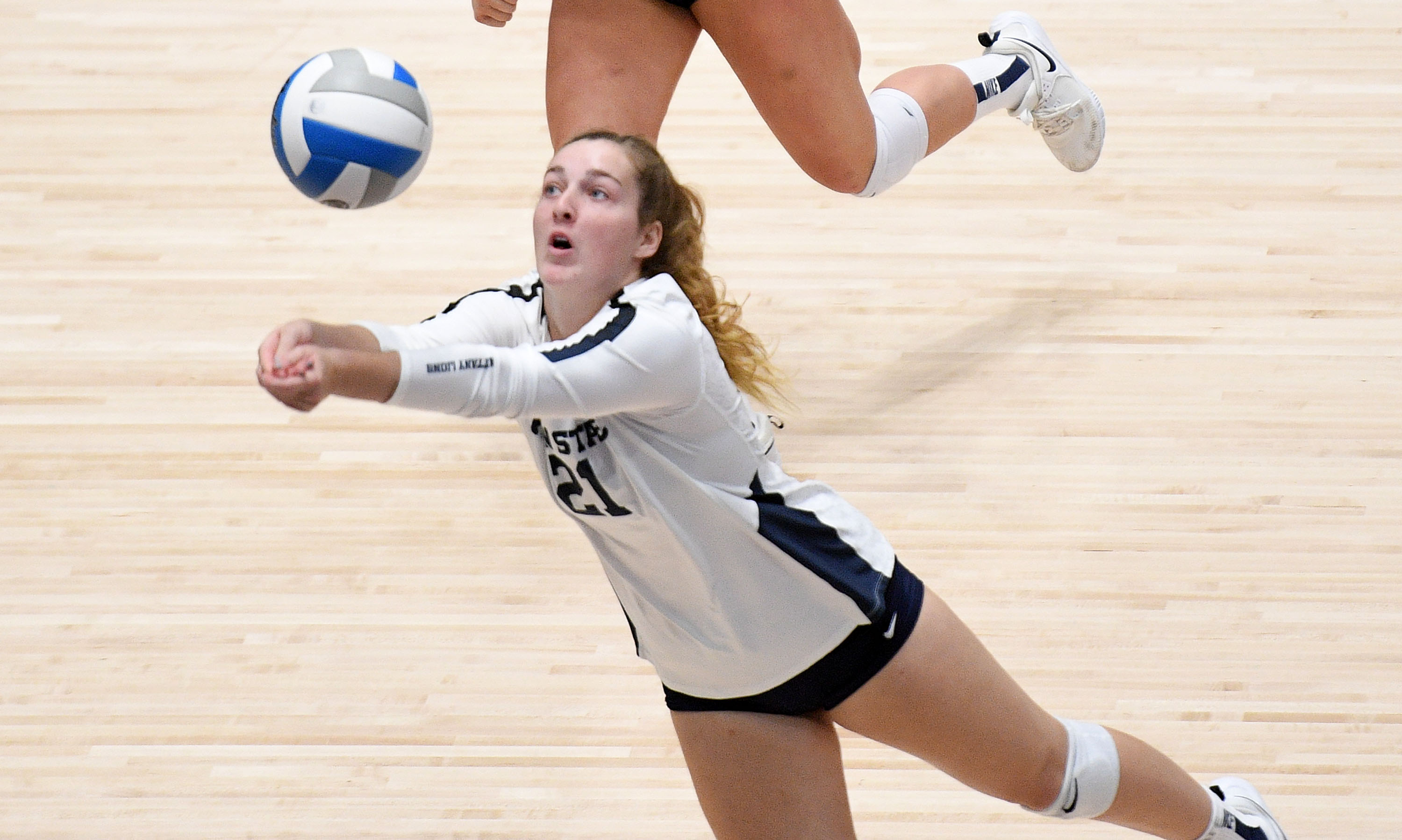 Sophomore setter Sophie Walls, who transferred into the program from Miami this offseason, dialed up a service ace on her very first appearance as a Nittany Lion. Amanda Phegley and Sydney Ferguson could be seen in street clothes for the second match in a row. Jenna Hampton missed her first career match since arriving at Penn State last fall.
The Nittany Lions (2-0) return to Rec Hall Saturday at 8 p.m. when they host Wichita State in the finale of the Penn State Classic. There's only one press conference on days of doubleheaders, hence the lack of quotes following this morning's match.