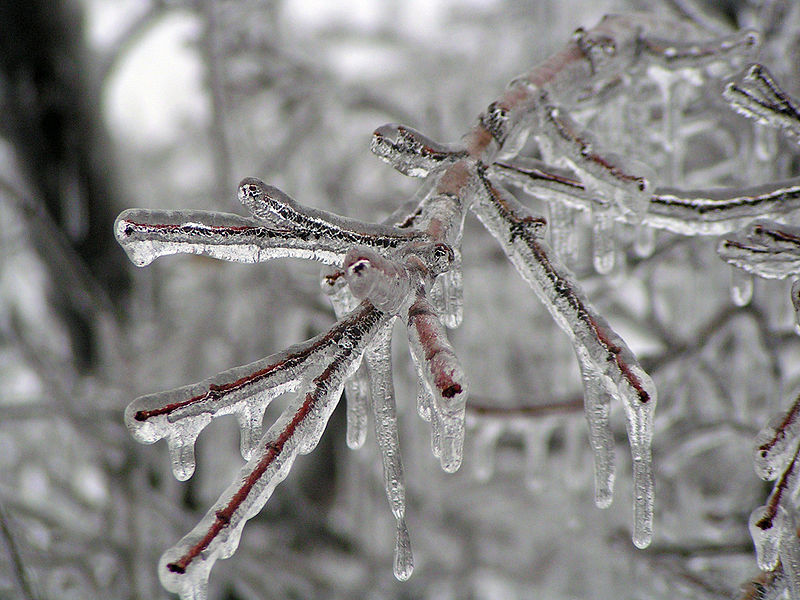 #8 Penn State Makes a Statement (#1 Nebraska Has No Answer)
"They needed to make a statement victory at some point in time.  That's a nice one for them to get under their belt."

(Russ Rose in interview with Gordon Brunskill of the Centre Daily Times after Penn State's 3-1 win over Nebraska.) 
Outside it was all snow and ice, but inside Rec Hall, the Penn State Women's Volleyball team was bringing the heat.  Especially 5-11 Fr. S Micha Hancock, whose four consecutive service aces in the first set semed to stun the Huskers, who proceeded to drop the first two sets 25-17 and 25-15, rallied for a 25-17 win in the third set, then fell 25-17 in the decisive fourth set. 
In an interview with Big Red Today, Nebraska head coach John Cook said:
Micah's jump-serve was on and we couldn't pass it tonight. That set the tone for the whole match tonight, I thought. It made our passers very tentative.
(for the complete article in Big Red Today, Click Here). 
We'd be tentative too, if we had one of Hancock's nasty, top-spin curve-balls coming at us at a gazillion miles-per-hour.  Ok, a bit of an exaggeration, but whatever the speed, she ended up with six service aces for the match.  That brings her season total to 70, with eight regular season matches remaining on the schedule — only two short of Penn State's all-time single-season record of 72, set in 1988 by Noelle Zientara (an AVCA All-American in 1988 and 1990).  

   Despite Nebraska's "umbrella" defense — with everyone on the back row — Micha Hancock still rained service aces on the Huskers 
Match Summary
It was a great match to watch, and it was obvious that Nebraska is a very talented, well-coached team that played tough on the road but came up short.  For Penn State, 6-1 So. OH Deja McClendon (a match-high 18 kills) and 6-4 So. RS/Opp Ariel Scott (second on the team with 12 kills) were both in the building.  At the same time.  Micha Hancock's serve did go "boom."  And 5-6 So. L Ali Longo (a match-high 17 digs) and 5-6 Fr. DS Dominique Gonzalez  (11 digs) even had Russ Rose clapping (we're taking BTN commentator Audrey Flaugh's word on that).  The team registered 14 total team blocks, led by 6-6 So. MH  Katie Slay (8 blocks), 6-2 Fr. MH Nia Grant (5 blocks) and Deja McClendon (4 blocks).  Kristin Carpenter and Darcy Dorton both saw significant action, adding energy and leadership to help seal the win.
Match Stats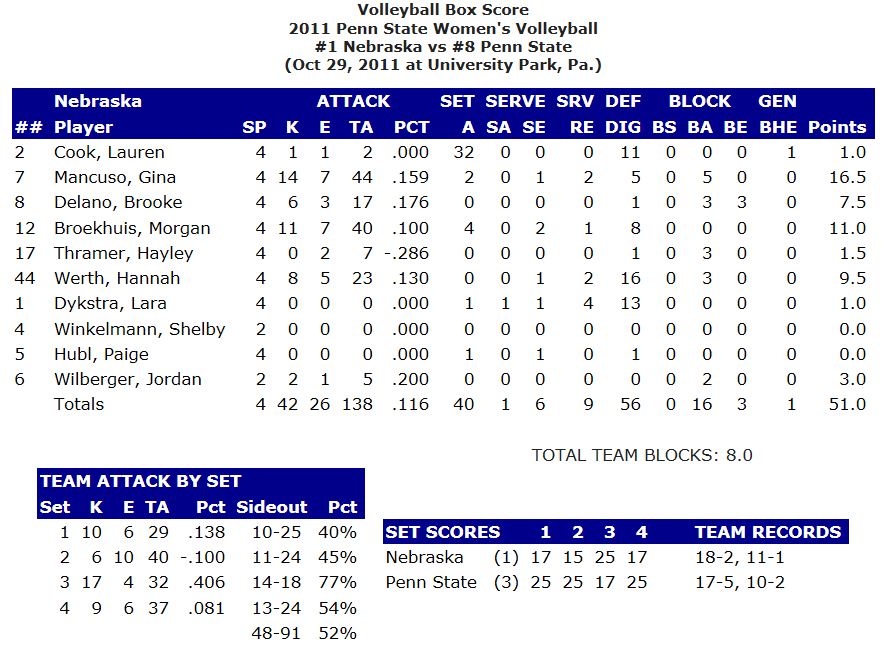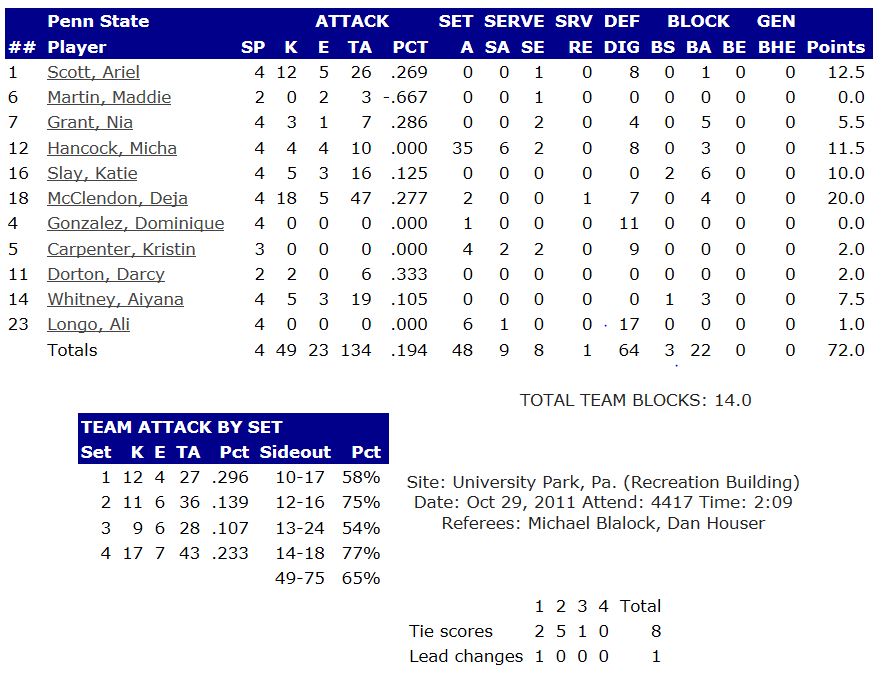 Aiyana Whitney Video
On Tuesday, October 25th, the Daily Collegian interviewed 6-5 Fr. OH Aiyanna Whitney, who hadn't played in the team's two previous matches, but who had played very well against Nebraska in Lincoln, registering 9 kills on 17 swings for a .353 attack %.  Here's the video interview:
Postscript: Whitney played in all four sets against Nebraska on Saturday night, totaling 5 kills and 4 blocks.