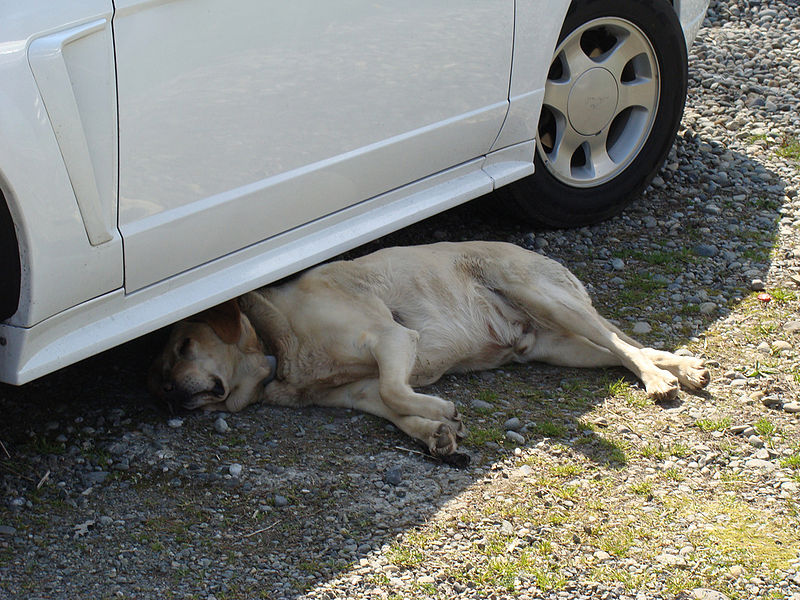 There's not a lot of news in the NCAA women's volleyball world during the off-season (well, there was the Brianna Holman transfer from LSU to Nebraska, and the Ebony Nwanebu transfer from USC to Texas, and the Jim McLaughlin move from Washington to Notre Dame, which together generated something like 4 billion internet hits) but nothing major so far for Penn State.
Here's what we've got:
Kevin Burch arrived at Penn State in 2014 as the Director of Volleyball Operations.   His resume was unusual in one respect: every school with which he was affiliated had won a national championship while he was there:
2011: volunteer assistant with the men's volleyball team Ohio State, when the Buckeyes won their first national championship season. After earning his degree in sports and leisure studies from OSU in 2011, he moved on to Springfield College, where he served as an assistant coach for the men's team.
2012: assistant coach with Springfield College, which won the NCAA DIII national championship as well as recording a record-setting 33-5 mark. He also earned AVCA DIII National Assistant Coach of the Year honors following the 2012 season.
2013: assistant coach at UC Irvine.  The Anteaters earned the 2013 NCAA national championship.
2014: Served as an assistant coach for the Springfield College men's squad, which won the 2014 NCAA DIII national championship.
2014: Director of Volleyball Operations for the Penn State women's team.  Which, you guessed it, won the 2014 NCAA DI national championship.
(That must be some kind of record: two NCAA championships at two different schools in the same year).
Burch's winning streak will be put to the test, as Ohio State announced on May 15, 2015 that he has returned to the Buckeye's men's volleyball program as a full-time assistant coach.
Kevin Burch has returned to the Ohio State Men's Volleyball program as a full-time assistant coach, announced head coach Pete Hanson this week. Burch, who served as Ohio State's volunteer assistant coach during the 2011 NCAA National Championship season, spent the past year as the Director of Operations for Penn State University's women's volleyball team.

"We are extremely pleased to be adding Kevin to our Men's Volleyball staff," head coach Pete Hanson said. "It will be very difficult to replace someone as gifted as Coach Byron, but Kevin spent two years previously on our staff as a volunteer and had a chance to work closely with Coach Byron."
We wish him well.  Except when the Buckeyes play Penn State.  Then we hope the Volleyball Gods turn their backs on him, and shine their light on the Nittany Lions.
OK, this really isn't news, and Blair Brown didn't leave Penn State to take the Buffalo job, but it's a great story.
BUFFALO, NY –University at Buffalo, The State University of New York, Director of Athletics Danny White has announced the hiring of four-time National Champion and two-time First-Team All-American Blair Brown Lipsitz as its new head volleyball coach on Tuesday evening.  One of the most accomplished student-athletes in the history of the Big Ten, Lipsitz is currently director of the U.S Elite Volleyball Camp.

"Blair represents our philosophy of developing champions in the classroom and on the court," said White.  "She grew up and played in a championship culture, and winning is all she knows.  We are confident that Blair can bring this culture to our volleyball program and lead us to the top of the Mid-American Conference."

Lipsitz was a four-time National Champion at Penn State (2007-10) and a two-time First-Team All-American (2009 & 2010), as well as a Second-Team All-American in 2008.  She was named the Big Ten Player of the Year in 2010, while also winning the Honda Sports Award, which is given to the best collegiate female athlete in each different sport.  While at Penn State, the Nittany Lions had a streak of 109 straight victories.  Following her career at Penn State, Lipsitz trained with the U.S. National Team.
For the complete release from ubbulls.com, Click Here.
Tori Gorrell
Not really news, but here's a December 16, 2014 article on Tori Gorrell from the Toronto Observer that we missed (can't really blame our slacker staff for this one):
by

Brandon Bernard

| Posted: Dec 16 2014 11:06 am
Victoria Gorrell will remember the phone call from her coach the rest of her life.

"The first question Coach Rose asked me was, 'What number do you want?'" she said.

Born in Hamilton, Gorrell, 17, had just learned she would be attending Penn State University on an athletic scholarship. At six-foot-three-inches tall, she will play on the American university's women's volleyball team.

"That's the main goal," Gorrell said. "Oh, yeah, and the Olympics of course."

Earlier this month, Tori, as she's nicknamed, played for the Leaside Thunder, in the first annual 18U girls Ontario Volleyball Association (OVA) tournament. It was held at Saint Elizabeth's Catholic High School in Vaughan, near Toronto. Gorrell admits most of her sporting prowess has only focused on one thing.
For the complete article, Click Here.
Keeton Holcomb
Again, not really news at this point, but Penn State did receive a verbal commitment on March 1, 2015 from Keeton Holcomb, a 5-7 DS/L from  Bellville, Texas.  Holcomb originally committed to West Virginia, as announced by WVUSports.com on November 14, 2014:
A native of Bellville, Texas, Holcomb comes to Morgantown after playing for Susan Brewer at Bellville High School and Courtney Head at Houston Juniors 18 Elite. In 2013, Holcomb, a libero/defensive specialist, was a TCGA First Team All-State honoree, an AAA State All-Tournament Team member, first team all-state honoree, first team all-district and a MaxPreps Second Team All-American. She was named the Texas Sports Writers Association AAA First Team libero and was named to the Under Armor All-American Watch List. Holcomb is a two-time district defensive MVP and a three-time academic all-district honoree. She boasts 2,535 career digs through three seasons and 182 career aces. The daughter of Thomas and Stacy, Holcomb intends to major in business.
At the time, Jill Kramer was the head coach of the Mountaineers, but just six weeks later, on December 29, 2014, WVU announced that Kramer had resigned.
MORGANTOWN, W.Va. – West Virginia University volleyball coach Jill Kramer has resigned to accept a position as Director of Volleyball at TCU, her alma mater, as announced by TCU on Monday.

Kramer recently completed her fifth season with the Mountaineers and led the squad in its transition from the Big East to the Big 12. She guided WVU to a 66-83 mark during her tenure, including its first-ever Big 12 win with a 3-1 triumph over Kansas State on September 27, 2013. Under Kramer's direction, West Virginia posted its first 20-win season since 1991, going 20-13 in 2013 and finishing 118 spots higher than 2012 with a final RPI of 74.
The Mountaineers set several new marks in 2014, including a program record for Big 12 wins with six after a five-set upset of Kansas State in the season finale. WVU finished the year with an RPI of 70 and, for the first time in program history, had a pair of AVCA All-America Honorable Mentions in Nikki Attea and Jordan Anderson.

"As people like Coach Huggins and Oliver Luck can attest to, having the opportunity to give back to your alma mater is one that goes unmatched," said Kramer. "The Director of Volleyball position overseeing both Indoor and Sand Volleyball is one I just couldn't pass up.
Kramer was replaced by Reed Sunahara on March 2, 2015, but a parade of transfers had already begun (1-26-15, 6-3 Sr. Nikki Attea to Arizona; 3-3-15, 6-0 Jr. OH Jordan Anderson to UCLA; 4-27-15 5-6 Sr. libero Anna Panagiotakopoulos to Arizona; 4-27-15 6-1 So. setter Lamprini Kostantinidou to TCU, and 5-29-15 6-0 Sr. OH Hannah Sackett to Montana.)
So it wasn't a huge surprise when Keeton Holcomb announced via Twitter that she was verbally committing to Penn State.  Welcome to Penn State!
Here's a link to her aggregate varsity stats, courtesy of MaxPreps, with a recruiting video, below:
Natalie Canulli
Natalie Canulli, a 5-9 DS/L from Benet Academy in Illinois and the SPVB volleyball club, committed to Penn State back in 2013. Here's an excerpt from an August 8, 2013 article in the Daily Herald confirming Natalie's verbal to the Nittany Lions:
Natalie Canulli has size and athletic ability unique to the libero position. Penn State noticed. Canulli, a 5-foot-8 junior who plays outside at Benet, this week committed to national power Penn State. Canulli is the third Benet volleyball player to declare her college plans, joining Brittany Pavich (Boston College) and Caroline Wolf (Wake Forest). With her size and Benet's deep reservoir of defensive specialists, Canulli hits for Benet. But she is a libero for Sports Performance's 16 Elite team, the position she'll play in college.
There is some question as to what's up with Natalie and volleyball, as she isn't listed on the 2015-16 roster for SPVB's 18 Elite team.  We have no inside information on this, and for all we know, it's a website error, or there's a non-volleyball explanation for why she doesn't appear to be on the team.   But we're told it would be highly unusual for a college-bound high school player to leave their club team.  Natalie is still listed on SPVB's website as a Penn State commit, so who knows.  We'll find out soon enough, as the freshmen move in to their dorms in July, and pre-season practice starts in August.  Whether or not Natalie is on the team, we wish her well.