No. 11 seed Penn State women's volleyball came back to beat Towson 3-1 (22-25, 25-16, 25-17, 25-20) Saturday night at Rec Hall to advance to the Sweet 16 for the 17th straight season.
Jonni Parker led a trio of Nittany Lions who finished with double-digit kills in the victory, tallying a new season high with 19 against the Tigers, who had won 23 matches in a row heading into Saturday night. In fact, Towson hadn't lost since September 13 against Coastal Carolina. Head coach Russ Rose improved to 103-31 all-time in the NCAA tournament with the win.
Although Penn State lost the point, Parker put her body on the line during a spectacular sequence in the second set where she flew up and over the scorer's table. Parker, who hit .447 against the Tigers, also had five digs, four blocks, two aces, and an assist. Kendall White broke the Penn State career digs record with her third of the evening and finished with a match-high 14 when the final whistle blew. She added four assists and is now 31 digs away from becoming the first Penn State player to reach 2,000. Kaleena (Walters) Davidson, the previous record holder, was in attendance at Rec Hall for the occasion.
Kaitlyn Hord and Tori Gorrell both turned in terrific performances and were incredibly efficient against Towson. They recorded 13 and 12 kills, respectively, on a night in which the Nittany Lions were again without the services of sophomore outside hitter Allyson Cathey. Hord only surrendered one attack error on 22 swings and had easily the best hitting percentage of the match (.545). Serena Gray chipped in seven blocks, six kills, two aces, and two digs in the win, while freshman Lauren Clark posted five kills, four blocks, three aces, and two digs off the bench. Jenna Hampton and Keeton Holcomb combined for 11 digs.
Gabby Blossom finished with a match-high 47 assists, 11 digs, two blocks, a kill, and an ace for her 11th double-double of the season. She helped the Nittany Lions maintain composure after a difficult first set and get back in the right direction. Penn State didn't hit below .303 during the next three sets, including a .393 clip in the second and a blistering .438 mark in the fourth. Penn State had a season-high 11 aces as a team and now holds a 2-0 lead in the all-time series against Towson.
The Nittany Lions (26-5, 17-3 Big Ten) will play Cincinnati Friday at 8 p.m. ET in the regional semifinals in Stanford, California, after Jordan Thompson and the Bearcats upset No. 6 seed Pitt 3-2 on the Panthers' home floor. Thompson had a match-high 27 kills to lead Cincinnati (27-6) to its biggest win in program history. Interestingly enough, Penn State and Cincinnati played each other in the first round of the inaugural NCAA tournament back in 1981.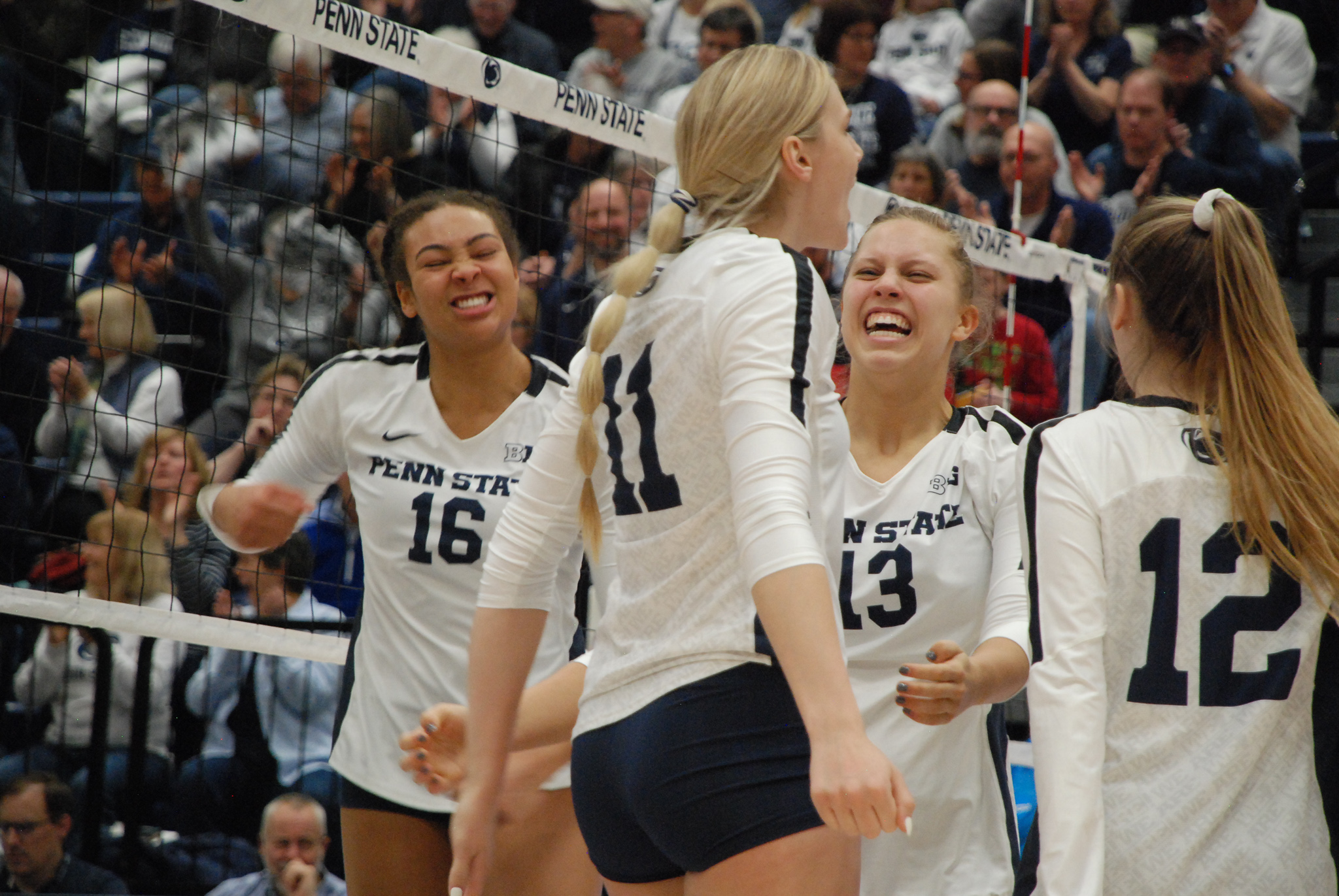 Post-Match Quotes
Coach Rose's opening statement:
"I'd like to first recognize Towson on a terrific season. Not only did they have a great year in their conference and representing themselves, but I thought they came out and played very well this evening. They played great in the first set and were leading a good bit of the fourth set, so I want to first recognize the efforts of the players, the staff, and of course the three seniors who were the backbone of their team. I thought it was really competitive. It's always tough no matter who you're playing. Whether you're playing, sometimes yourself, and you're dealing with your emotions and you're dealing with, for the older players, the emotional scenario of having to play your last match in Rec Hall — there are just a lot of factors that come into play, but I thought the players competed really hard. We didn't play great the first set. I called a timeout right at the end just to try to talk about the remaining part of the match. I thought we came out and played much better the balance of the match, but I was especially pleased with Jonni. She struggled a bit early but I thought she really bounced back and had a great match offensively. Lauren played really well and had great impact serving. Kaitlyn had a strong match. It was a team effort. We needed to play well as a team. We need to get better for whoever we'll be scheduled to play next week."
Coach Rose on his team's upcoming trip to Stanford, California:
"The players will have a lot of things they'll have to take care of, because we'll have to go out to Stanford. There's a lot of logistics that goes into that, so we have an academic adviser who's been talking to the players in case of a scenario that they need to be working on certain things, because classes end next week. I know as a person who teaches classes, I have a lot of things I have to worry about. I've got 30 papers to grade and presentations to field. There's just a lot of moving parts, so the players will have to take care of a lot of things, but there's a lot of excitement about it. We're very fortunate that not only does Penn State support the program and give us an opportunity to host, but they step up and give us the best opportunity to travel and give us the best chance to be competitive when we get out there. They give us a chance to be as rested as possible and try and compete."
Kendall White on the importance of Lauren Clark and Brooklynn Hill's service pressure: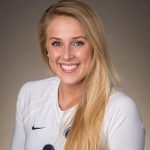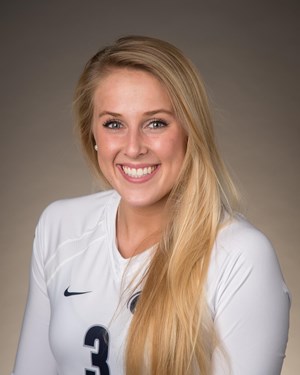 "Oh, very important. Early in set one, [Towson] handled our service pressure very well. Today in practice, Lauren came out and she was serving us off the court, so that gave coach the faith to have her go back there and serve and do the same thing to them. That just gave us a lot of momentum and switched sides of the momentum for us. Same thing with Brooklynn. She came out at the end of the [fourth] set and served very aggressively. It was awesome."
Kendall White on tonight being her final match in Rec Hall:
"I tried to ignore it, I'm not going to lie. Now I'm sad. I try not to let the emotions get to me and just focus on the volleyball. I guess now I can think about it. It's not over yet, just here. We're good."
Kendall White on breaking Penn State's career digs record:
"It's awesome. Now I'm going to cry. It's really cool. That's all I can say. There's a lot of great players who came to this program, so yeah, it feels cool."
Jonni Parker on some things that were working well for the Nittany Lions tonight: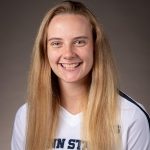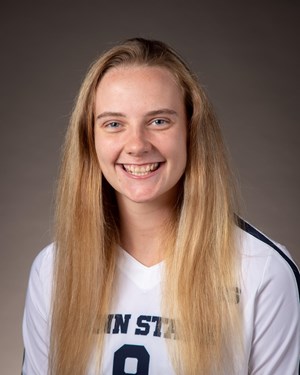 "I think after the first set we came together a little bit better and kind of kept our heads a little bit. We did a good job of not shutting down. Towson is a great team, great program. They had a great season. Give them a lot of credit. It took us a little bit longer than we would have liked to adjust to what they can do, but I think we did a good job of staying calm and collected, and later on, doing what we needed to do. We got better at what we could do better later on."
Coach Rose on Towson and other smaller programs not getting the respect they deserve:
"I mean, they won 29 matches. It's hard to win 29 matches. You can only play who you can play and I think people like to just assume that people aren't good because they aren't in the Power 5 conferences. Before we were in the Big Ten, we were in the Atlantic Ten. Before all you people [in the media] were doing what you're doing, I was doing this and I remember how that was. It's just nonsense. Players who are working hard and coaches who are working hard and teams that are good are good. It doesn't make a difference where you're from. Teams that are really good are good. They play hard and they play with pride and certainly Towson was reflective of that, as was Princeton last night. Princeton won three Ivy League championships, so they beat their peers and they were a competitive team. The men's team at Princeton beat Penn State's men's team the last couple of years. It's just part of sports."
Coach Rose on additional takeaways from the match:
"Every team does what they do, and they can do it well. What's more important is that you don't lose your head when things are going south. We had the opposite scenario against Minnesota, where we came out and we played really well in the first set and then didn't sustain it. The good players and the good teams have the ability to weather the storms and to take a punch and they don't get too distracted when things go bad. You realize that every team on the other side has a plan and every team does some things well. Volleyball is many times a serve-pass game, and if the other team is handling your serve and doing what they want, you know, that was it. At one point early in the game, they were hitting .400 and we were hitting under .100, and then still in the first game all of a sudden both of us were hitting .120. By the end of the match, we're hitting .330 and they're hitting .200, but the fourth game was still close. They could have won the fourth game and we'd still be playing. Rally score is a different animal and you've got to make sure you don't get too distracted by the previous game or where you are in relationship to the outcome, because you can get distracted and then it's over real fast."
Lauren Clark on her first weekend of playing in the NCAA tournament: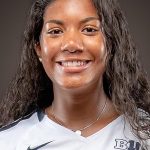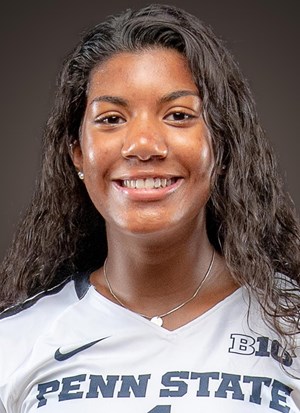 "It was really exciting. I was just happy to be able to get in there and generate some points for the team and just give a lot of energy."