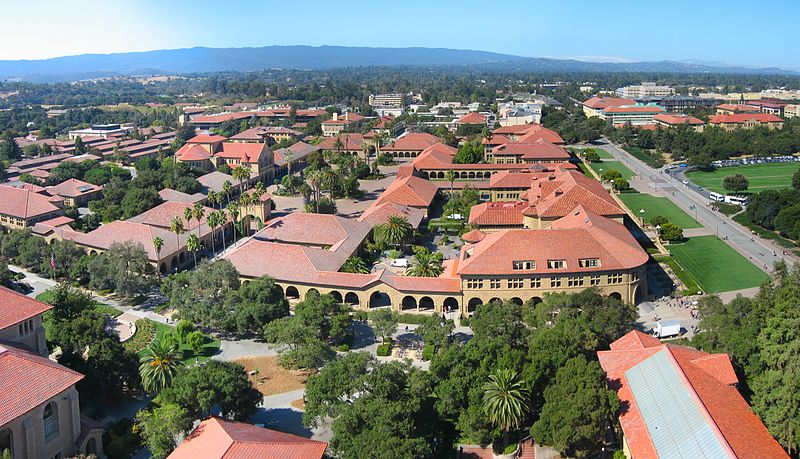 (Click the Images for More Info)
Date (Time)
Opponent
Site
Media
Coverage
9-5-14
(9:00 p.m. ET)
B

1G

/Pac-12
Challenge

Roster
Stanford, CA
Media Coverage
This one will be televised on the Pac-12 Network (click on the icon above for more info), but from what we can tell, there's no GameTracker.  GoPSUsports.com has a page with what purports to be a link GameTracker, but when you click it, it takes you to this Stanford page, where we couldn't find any GameTracker link.  Maybe by the time the match starts?
Club Coach's Match Points
Penn State vs Stanford is such a great match on a lot of levels. Two best programs, epic match in last year's regional, it's great theater. For the teams, they will learn real quick where they are, and what needs to happen over the next few months to win a title. Stanford looked really polished for so early in the season as they return talent and experience. Their volleyball is better than Penn State's right now. But the Nittany Lions' size and talent will put way more stress on them than what they saw from Nebraska. I think it will be a great match. I may give a small edge to Stanford, but this is a match Penn State can win. Their freshmen will have to show poise in that environment, and I think Hancock's serve has to get under the Cardinals' skin for them to win.
Penn State's Take
UNIVERSITY PARK, Pa. –  Fresh off of a 3-0 opening weekend at home, No. 1 Penn State women's volleyball (3-0) is set to compete in the Big Ten/Pac-12 Challenge. The Nittany Lions open the weekend with a matchup against No. 2 Stanford (2-0) Friday, Sept. 5 at 9 p.m. ET before taking on UCLA (2-1) Saturday, Sept. 6 at 8 p.m. ET. Friday's matchup against the Cardinal will broadcast live on the Pac-12 Network with Holly McPeak and Krista Blunk on the call.

IT'S A WRAP: PENN STATE CLASSIC IN REVIEW Penn State women's volleyball improved to 3-0 on the year after claiming the Penn State Classic crown last weekend. The Nittany Lions cruised past TCU, Iona and William & Mary all by way of straight set victories. Led by returning first team AVCA All-American Micha Hancock, the senior setter paced the Nittany Lions to a .436 hitting clip on the week, which ranks first in the Big Ten. Penn State also limited its opponents to a conference best .009 hitting clip last weekend, holding both Iona and William & Mary to negative efficiency in back-to-back matches.
Penn State powered past the three teams with a balanced performance from both veteran leaders as well as powerful newcomers. Heading into the week, junior Megan Courtney and freshman Ali Frantti are both ranked within the Big Ten's top 10 in hitting percentage.

For the complete GoPSUsports.com release, Click Here.
Stanford's Take
Courtesy: Mark Soltau  Release: 09/04/2014

STANFORD, Calif. – Rarely do the top-ranked teams in the country have an early-season showdown, but that's the case Friday night at Maples Pavilion, when the No. 2 Stanford women's volleyball team hosts No. 1 Penn State in what has developed into a riveting rivalry.  Each school owns six national championships, the Nittany Lions pulling even last year after edging Stanford in the Lexington Regional after an epic five-set match. Both coaches – John Dunning of Stanford and Russ Rose of Penn State — are AVCA Hall of Famers and boast winning percentages of more than .800.

Neither likes losing.

"Back in the '80s and '90s, Stanford had a lot of success and Penn State was building on the East Coast," said Dunning, now in his 29th season of coaching and 14th on The Farm. "And they didn't venture out very much. Then in the '90s, Penn State and Stanford had some great matches in the Final Four, and I think that kind of ignited it."

The Cardinal claimed NCAA titles in 1992, 1994, 1996, 1997, 2001 and 2004. Rose, now in his 36th year of coaching, has led Penn State to crowns in 1999, 2007, 2008, 2009, 2010 and 2013. The Nittany Lions lead the overall series, 8-7.

"I just like for my team to play Russ's team," Dunning said. "Clearly, there is mutual respect. They're always tough; it doesn't matter who they have on their team."

For the complete article, Click Here.
Stat Joust

Stat Joust: Penn State-Stanford Attack Leaders (8-31-14)
Team
Name
Class
SP
MP
K
K/S
E
TA
%
Burgess,
Jordan
3/Jr.
6
2
29
4.83
8
79
.266
Ajanaku,
Inky
3/Jr.
6
2
24
4.00
2
43
.512

Penn State




Frantti,
Ali
1/Fr.
9
3
31
3.44
4
56
.482

Penn State




Courtney,
Megan
3/Jr.
9
3
28
3.11
4
46
.500
Boukather,
Morgan
4/Sr.
6
2
18
3.00
6
36
.333

Penn State




Whitney,
Aiyana
3/RS
Jr.

9
3
25
2.78
8
43
.395

Penn State




Penn
State
n/a
9
3
133
14.78
30
236
.436
Stanford
n/a
6
2
103
17.17
22
238
.340

Penn State




Penn
State
Opponents
n/a
9
3
58
6.44
56
227
.009
Stanford
Opponents
n/a
6
2
71
11.83
37
260
.131
Stat Joust - Penn State-Stanford Blocking Leaders (8-31-14)
Team
Name
Class
SP
MP
BS
BA
TB
B/S
BE
BHE
Ajanaku,
Inky
3/Jr.
6
2
1
9
10
1.67
1
0

Penn State




Thelen,
Heidi
1/Fr.
4
2
0
5
5
1.25
0
0

Penn State




Frantti,
Ali
1/Fr.
9
3
1
9
10
1.11
0
0
Bugg,
Maddie
3/Jr.
6
2
0
6
6
1.00
0
2

Penn State




Courtney,
Megan
3/Jr.
9
3
1
7
8
0.89
1
0
McGehee,
Megan
3/Jr.
6
2
0
4
4
0.67
0
0

Penn State




Penn
State
n/a
9
3
4
36
22.0
2.44
5
0
Stanford
n/a
6
2
2
26
15.0
2.50
3
2

Penn State




Penn
State
Opponents
n/a
9
3
2
16
10.0
1.11
7
6
Stanford
Opponents
n/a
6
2
3
4
5.0
0.83
4
0
Photo Credits
Stanford University campus from above, taken by Jawed Karim.
"Horses joust" by Clinton & Charles Robertson from Del Rio, Texas & College Station, TX, USA – Jousting Knights. Licensed under Creative Commons Attribution-Share Alike 2.0 via Wikimedia Commons