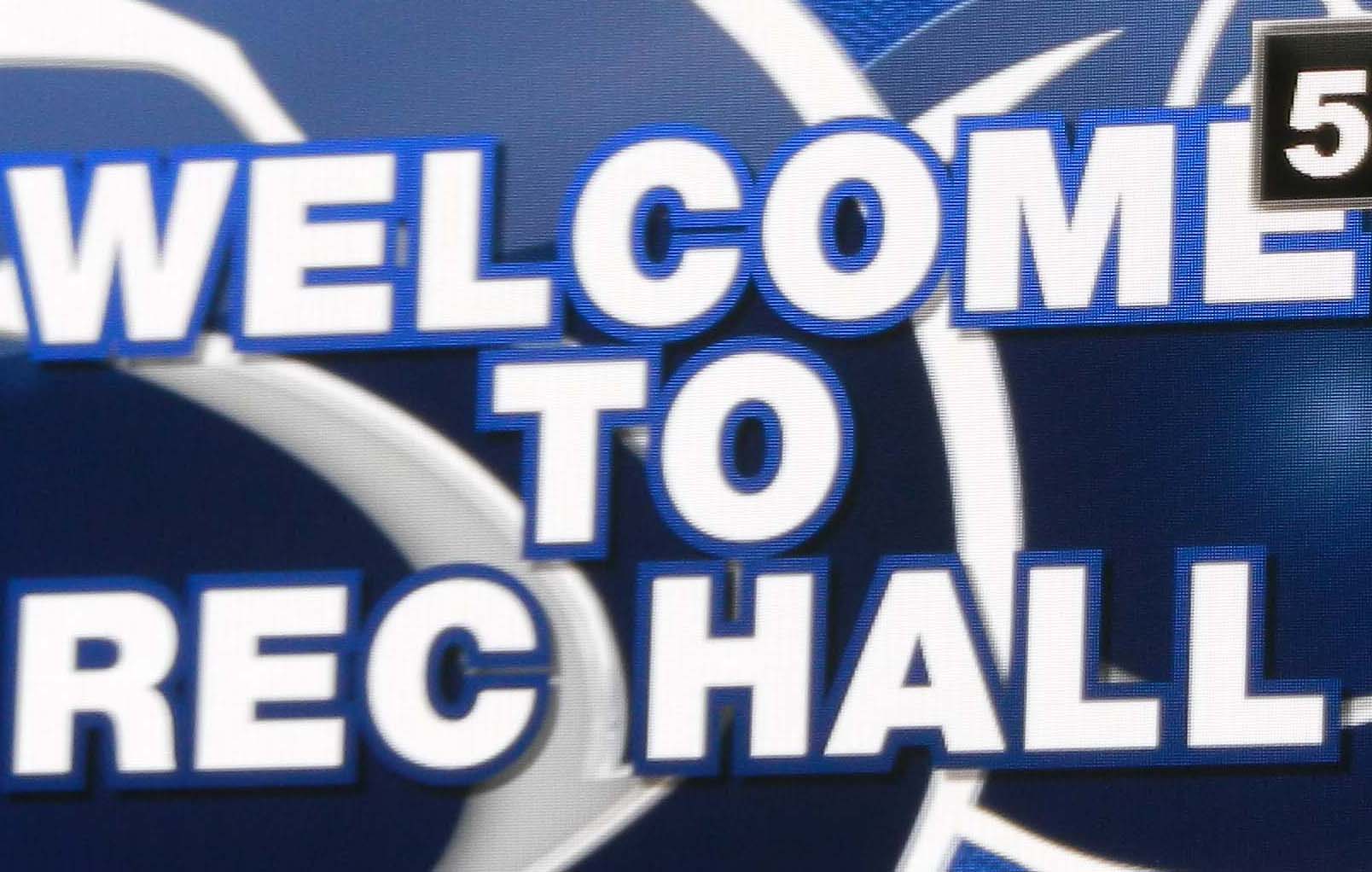 UNIVERSITY PARK, Pa. – Fresh off a four-match road swing, No. 5 Penn State women's volleyball (15-2, 3-1) returns home to welcome its first Big Ten conference opponent to Rec Hall. The Nittany Lions are set to square off against No. 24 Northwestern (13-2, 3-1) in a midweek matchup Wednesday, Oct. 8 at 7:30 p.m. The match will broadcast live on the Big Ten Network with Mike Wolf and Liz Tortorello-Nelson on the call.
QUICK SETS
* The Nittany Lions opened the 2014 Big Ten slate with four consecutive matches on the road. Penn State went 3-1 overall with a pair of wins against top 20 teams (No. 5 Wisconsin, No. 17 Minnesota). PSU dropped a four-set decision on the road at No. 8 Nebraska, snapping an 11-match winning streak before bouncing back with a three-set win at Iowa.
* Averaging 1.05 aces per set, senior Micha Hancock enters the week as the nation's leader in the category for the fourth consecutive week. As a team, Penn State is averaging 2.02 aces per set, which ranks second nationally and leads the Big Ten.
* Penn State's .356 hitting percentage leads the nation and ranks first in the Big Ten. Additionally, four PSU attackers are presently hitting .331 or higher, led by senior Nia Grant's .487 hitting clip, which is slotted third nationally and leads the conference. The Nittany Lions are also out-hitting their opponents, .356-.130.
For the complete release from GoPSUsports.com, Click Here.
Posted: Wednesday, October 8, 2014 1:00 am
Freshman Ali Frantti has three tests she has to study for this week.

Two of them are in classrooms. The other is in Rec Hall.

Penn State will face off against No. 24 Northwestern on Wednesday night for a rare midweek match at 7:30 p.m. Part of the difficulty of this week's test for Frantti and the Nittany Lions is they will be playing on short rest.

*     *     *     *     *

[Our favorite quote: "After last year's only loss in Big Ten play, coach Russ Rose told the team that it did not mean they couldn't win the conference championship or the national championship.  'I didn't make that same statement because these players know there's a lot more work they have to be responsible for,' Rose said. 'We've got a lot of young players this year, three or four of which are playing, and they're learning along the way.'"]

For the complete article by Garrett Ross, Click Here.
EVANSTON, Ill. — No. 24 Northwestern won eight of nine matches on its longest homestand of the season that ended Sunday, and now the Wildcats begin a four-match road trip on Wednesday night against the defending national champions, No. 5 Penn State.

Poll Presence
After receiving votes in five consecutive editions, Northwestern finally cracked the top 25 in the weekly AVCA coaches poll on Monday. The Wildcats check in at No. 24 this week following a takedown of 18th-ranked Minnesota at home on Sunday. Until this week, the `Cats had not appeared in the top 25 since Nov. 15, 2010 when they were recognized for the eighth consecutive week. Northwestern was slotted at 22 in the first RPI of the season that was released the same day.

Hitting Their Stride
After hitting .216 as a team in 2013, the Wildcats have increased their hitting percentage to .273 through 15 matches this season. That number ranks fifth in the deep and talented Big Ten Conference, but its good enough for 19th in the NCAA this week. Individually, middle blocker Katie Dutchman is leading the Purple and White with a hitting percentage of .415, ranking third in the Big Ten and 15th in the country. On the other side of the net, Northwestern's opponents attacked at a clip of .228 a year ago, but that number is down to just .155. The 'Cats rank second in the conference in opponent hitting percentage behind Penn State, and 27th overall in the nation.

Abbott Adds Another Weekly Award
For the second consecutive week and the third time in four weeks, one of Northwestern's talented newcomers took home Big Ten Freshman of the Week honors on Monday. Outside hitter Symone Abbott claimed the accolade this week after averaging 5.7 kills per set in two matches against No. 6 Wisconsin and No. 18 Minnesota. In NU's three-set victory over the Golden Gophers on Oct. 5, Abbott buried a career-high 21 kills and hit .319 on the day. Freshman setter Taylor Tashima was named the conference's Freshman of the Week on Sept. 29, while Abbott won her first award on Sept. 15 after a strong performance at the Wildcat Classic.

For the complete release from nusports.com, Click Here.
Stat Joust: Penn State, Northwestern, Illinois