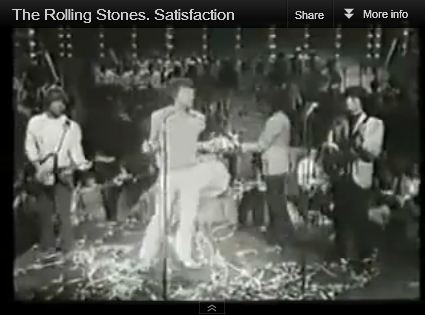 Pardon the Service Interruption
A sweep is not enought? What does it take to satisfy DigNittany? 
Are we spoiled as fans?  Because Penn State just took down a tough Ohio State team, in St. John Arena, 3-0 (25-21, 25-19, and 25-22).  And yet, we're not really . . .  satisfied with their performance.  Sure, 6-4 Jr. RS/OPP Ariel Scott had 14 kills on 26 swings (.500 attack %), 6-6 Jr. MH Katie Slay totaled 14 kills on 19 swings (.736 attack %), 5-11 So. S Micha Hancock registered 5 kills on 7 swings (.714 attack %), 38 assists, and 7 digs, 5-6 So. L Dominique Gonzalez led the team with 15 digs, and Penn State hit .342 while holding Ohio State to a .144 attack %.  Those are very impressive numbers.
But that serving problem — the one where Penn State makes double or triple the number of service errors as it does service aces — cropped up again, this time with 13 service errors (in three sets!) to 4 service aces.  And that bothered us.  What would happen if the Nittany Lions did that in a match against an elite team (no disrespect intended to Ohio State)?
We're hoping we don't get the answer to that question, because we don't think it's one that would make us very happy (to say nothing of how Coach Rose would feel).  But, because we're optimists, we're counting on Penn State cleaning that problem up for Michigan on Saturday and beyond.
If they don't, apologies in advance, but even with a sweep we won't really be .  .  .   that word again . . . satisfied.  And yes, we are spoiled.
Match Stats
(Courtesy of GoPSUsports.com)