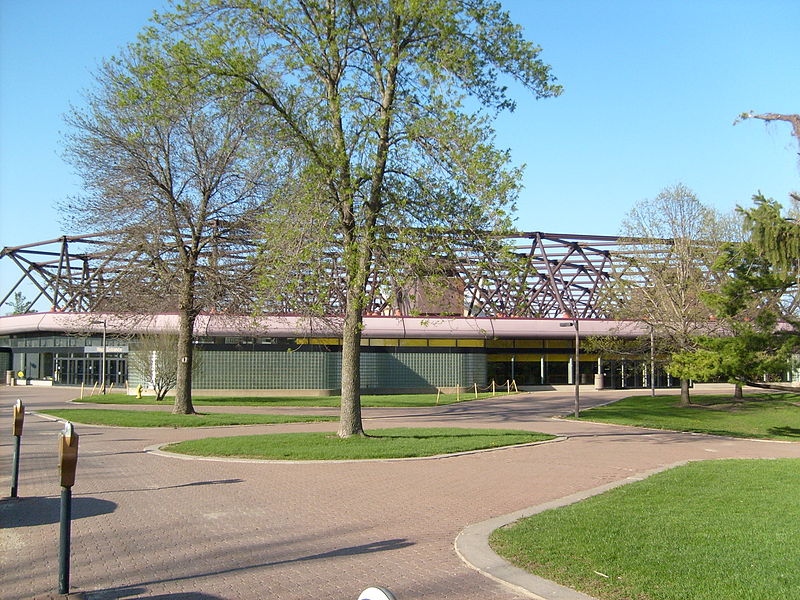 Even though Penn State swept Iowa, this was not an elegant victory — slogging 25-23 wins in the first two sets, followed by a 25-14 demolition job in the third.  But it was a victory, on the road, for a Penn State women's volleyball team that was coming off a tough 3-2 loss to Nebraska.  And it evens the Nittany Lions' Big Ten record at 1-1.  And more lessons learned.
Once again, 6-4 So. OH Ariel Scott was the go-to player for Penn State, leading the team with 18 kills, followed by 6-1 So. OH Deja McClendon, with 10.  5-11 Fr. S Micha Hancock guided the offense with 37 assists (a .234 attack %), and added 7 digs, good for second on the team (5-6 So. L Ali Longo led the team with 17 digs).  6-6 So. MH Katie Slay tallied 5 total blocks.
One noteworthy development was the third-set appearance by Darcy Dorton, in which she registered 5 kills on 14 attempts (.286 attack %).  The Iowa student announcers were impressed by her swings, as were we, but mostly we were glad to see her get some playing time. 
Penn State Statistics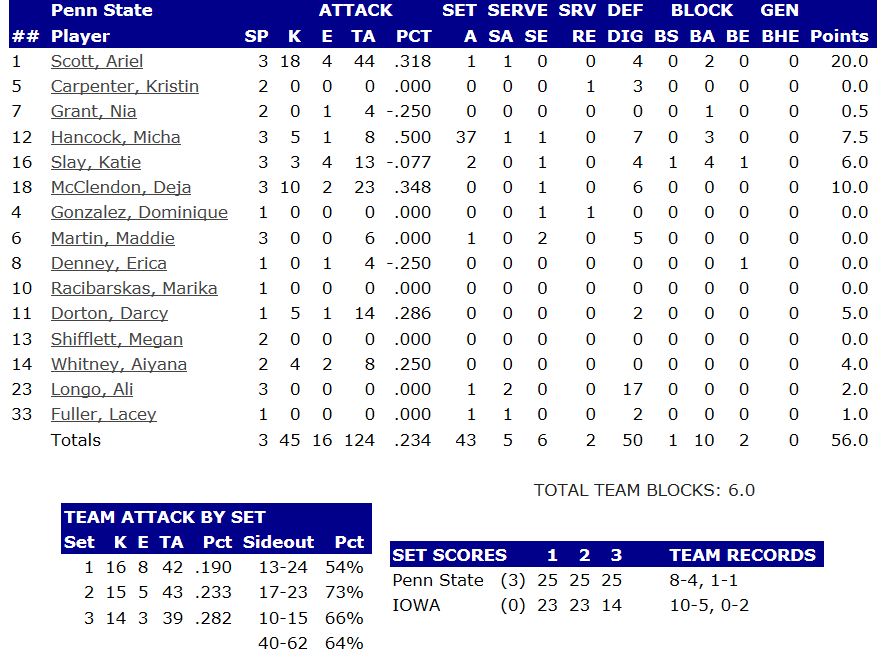 Iowa Statistics