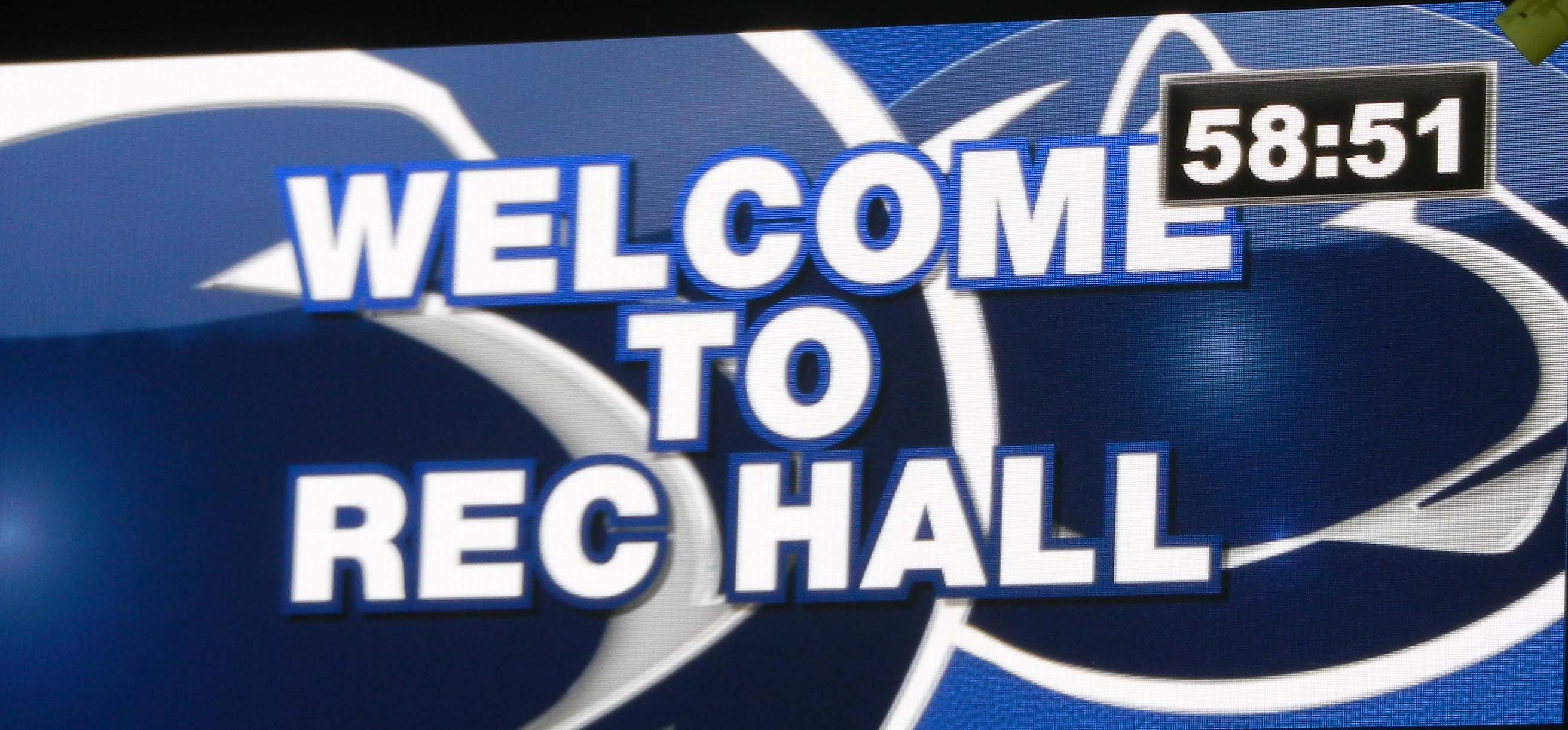 Hancock's Ties Career Best for Service Aces
Penn State Head Coach Russ Rose often points out that all matches are of equal value — a win, is a win, is a win.  Still, following Penn State's loss last Sunday to Nebraska in Lincoln, last night's 3-1 win (25-21, 25-19, 23-25, 25-21) over Minnesota was certainly important, putting the Nitttany Lions in good position in the B1G race (no, we're not counting chickens or anything else before they hatch), with a 12-1 record, followed by Nebraska and Minnesota, both of whom are 10-3.
We're still with limited-access to internet (and  weren't able to see or listen to the match), so this is a quick review .  5-11 So. S Micha Hancock did a great job from the service line, with seven aces (which tied her career best), and added 15 digs.  6-4 Jr. Opp/RS Ariel Scott led all players with 20 kills (.326 attack %), followed by 6-6 Jr. MH Katie Slay with 11 (.320 attack %).   5-6 So. L Dominique Gonzalez's 20 digs were tops for the match, while 6-1 Jr. OH Deja McClendon registered 17.
Match Stats
(Courtesy of GoPSUsports.com)