(Click Images for More Info)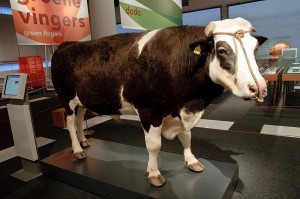 About USF
(courtesy of GoUSFbulls.com):
– The Bulls have three transfers and three freshmen on this season's team, adding an influx of talent to the 2015 roster.

–Courtney Draper begins her fourth season with the Bulls, and gathered just her third recruiting class as the head coach of USF. She is 50-55 overall at USF.

– Junior transfer Elyse Panick rejoins junior outside hitter Dakota Hampton (Orland Park, Ill.) this season for the first time since the duo teamed up to win a National Championship in club volleyball during the spring of 2013. The duo lead USF at #1 and #2 with the most career collegiate kills.

– Senior Wylie Devlin (Winter Park) was named the team captain for 2015. Devlin is one of just two players to have been on the roster since the start of Coach Draper's tenure, and has been an all-purpose, do-what's-needed player who has handled three different positions while with the Bulls.

– Junior Denise Belcher comes to the Bulls from the University of Florida as one of the best leapers on the team. Belcher touches 10'4", and puts up a big block on the outside for USF. In the tournament finale of her first weekend playing with the Bulls, Belcher put down 20 kills against Missouri.

– USF has increased its size at the setter position over the past two years, signing 5'11" Alex Mendoza (Minneola) as a freshman in 2014, and 6'0" Molly Burkhardt in 2015. Previously limited to playing a 6-2 offense due to setter size, the Bulls will be fully capable of running either a 6-2 or 5-1 offense in 2015.
About Penn State
The Nittany Lions are 9-0, and following their sweep of Auburn on Friday night, have still not dropped a set this season.
Prior to the Auburn match, Penn State, ranked high in several statistical categories:
Team 3.46 blocks/set — 1st in the NCAA (they are now at 3.33 blocks/set)
Team .310 attack % — 6th in the NCAA (they are now at .324)
 Opponent's .086 attack % — 2nd in the NCAA (including Auburn, they are now at .o94)

Haleigh Washington

— 1.58 blocks/set — 8th in the NCAA (1st in the Big Ten) (Haleigh is now at 1.52 blocks/set)

Haleigh Washington

 — .477 attack % — 8th in the NCAA (Haleigh is now hitting a gaudy .516!)
Here are Penn State statistical leaders prior to today's St. Johns match:
(Courtesy of GoPSUsports.com)
Attack Leaders: 2015 (last checked: 9-18-15)
Setting Leaders: 2015 (last checked 9-18-15)
Serving Leaders: 2015 (last checked 9-18-15)
Rcpt/Dig Leaders: 2015 (last checked 9-18-15)
Penn State Blocking (last checked 9-18-15)
Credits