Is there greater parity in Division 1 women's volleyball in recent years than in the past?
The winners of the six NCAA Tournaments from 2011 to 2016 had more losses (26) than did the winners of the six NCAA Tournament from 2005 to 2010 (9).  But that's a very small sample size.  And Penn State posted some very impressive records during the 2005 to 2010 period, coming close to perfection in 2008, with a 38-0 record and dropping only two sets all season (those two coming in the classic NCAA Semifinal match against Nebraska in Omaha), en route to winning a second consecutive NCAA Division 1 Women's Volleyball National Championship.  The 2009 Penn State team extended the Nittany Lions' streak of consecutive sets without a loss to 141, before losing a set to Iowa at Rec Hall on October 2, 2009.
So, small sample size, and that outlier Penn State run of four consecutive national titles from 2007 to 2010 (hard to call it anything other than an outlier when no one else has won more than two in a row).
What about sets lost?  Only four NCAA Champions in this sample dropped fewer than 10 sets in their Championship season — and two of those were Penn State teams during its four-year run — the Nittany Lions won 114 sets and dropped only 2  in 2008, and won 114 sets in 2009, while dropping only 8.  In 1998, Long Beach State went 108-8, and in 2003, USC went 105-8. The most sets lost by a Final Four team through 2016? Wisconsin's 2013 Finalist, with 53.
But you don't need us to compare the statistics — you can do that for yourself by taking a look at the table below, which lists the records of all the NCAA Women's Volleyball Final Four teams from 1998 on — total wins, total losses, sets won, and sets lost.  If you click on a team's logo, it should take you straight to the team's website.  (Let us know if a link is broken)
If you find an error . . .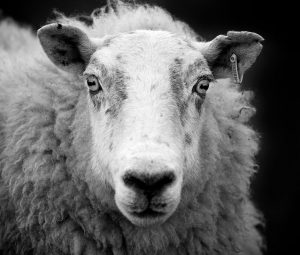 A final note. We tried our best to ensure that these statistics are accurate, but to err is human, and we are decidedly human, so if sharp-eyed readers notice any mistakes in this table, please let us know. We'll be very grateful.
Final 4 Team Records: 1998-2018 (Click logos for more team info)
Year
NCAA
Finish
Team
Conf.
W
L
Sets
Won
Sets
Lost
2018
Champ
Pac 12
34
1
104
17
2018
Finals
B

1G

29
7
97
36
2018
Semi
WCC
31
2
93
14
2018
Semi
B

1G

32
4
100
32
2017
Champ
B

1G

32
4
101
24
2017
Finals
SEC
30
2
92
24
2017
Semi

Penn State




B

1G

33
2
101
22
2017
Semi
Pac 12
30
4
99
23
2016
Champ
Pac 12
27
7
89
37
2016
Finals
Big 12
28
4
88
32
2016
Semi
B

1G

29
5
95
31
2016
Semi
B

1G

31
3
96
21
2015
Champ
B

1G

32
4
102
27
2015
Finals
Big 12
30
3
91
23
2015
Semi

Kansas



Big 12
27
3
85
30
2015
Semi
B

1G

30
5
97
32
2014
Champ

Penn State




B

1G

36
3
112
15
2014
Finals
WCC
30
5
95
26
2014
Semi
Pac 12
33
2
101
27
2014
Semi
Big 12
27
3
84
21
2013
Champ

Penn State




B

1G

34
2
106
21
2013
Finals
B

1G

28
10
94
53
2013
Semi
Pac 12
30
3
91
28
2013
Semi
Big 12
27
3
83
30
2012
Champ
Big 12
31
4
98
23
2012
Finals
Pac 12
30
5
96
29
2012
Semi
B

1G

27
12
94
52
2012
Semi

Penn State




B

1G

33
3
104
21
2011
Champ
Pac 12
30
6
97
31
2011
Finals
B

1G

32
5
100
43
2011
Semi
ACC
28
7
90
39
2011
Semi
Pac 12
29
5
91
25
2010
Champ

Penn State




B

1G

32
5
103
20
2010
Finals
Pac 12
30
4
95
23
2010
Semi
Big 12
28
6
89
34
2010
Semi
Pac 12
29
5
91
36
2009
Champ

Penn State




B

1G

38
0
114
08
2009
Finals
Big 12
29
2
91
13
2009
Semi
WAC
32
3
100
17
2009
Semi
B

1G

28
9
88
41
2008
Champ

Penn State




B

1G

38
0
114
02
2008
Finals
Pac 10
31
4
95
23
2008
Semi
Big 12
31
3
97
21
2008
Semi
Big 12
29
4
94
24
2007
Champ

Penn State




B

1G

34
2
104
18
2007
Finals
Pac 10
32
3
101
24
2007
Semi
Pac 10
26
8
87
36
2007
Semi
Pac 10
29
5
91
35
2006
Champ
Big 12
33
1
101
14
2006
Finals
Pac 10
30
4
92
19
2006
Semi
Pac 10
33
4
104
24
2006
Semi
Pac 10
29
5
92
26
2005
Champ
Pac 10
32
1
98
10
2005
Finals
Big 12
33
2
101
15
2005
Semi
SEC
19
12
70
49
2005
Semi
WCC
27
5
88
30
2004
Champ
Pac 10
30
6
98
35
2004
Finals
B

1G

33
5
105
34
2004
Semi
Pac 10
28
3
89
23
2004
Semi
Pac 10
23
6
76
32
2003
Champ
Pac 10
35
0
105
08
2003
Finals
SEC
36
2
109
08
2003
Semi
WAC
36
2
109
16
2003
Semi
B

1G

26
11
85
49
2002
Champ
Pac 10
31
1
95
12
2002
Finals
Pac 10
32
5
102
27
2002
Semi
WAC
34
2
102
12
2002
Semi
SEC
34
3
105
17
2001
Champ
Pac 10
33
2
101
21
2001
Finals
Big West
33
1
NA
NA
2001
Semi
Big 12
31
2
94
14
2001
Semi
Pac 10
25
5
79
25
2000
Champ
Big 12
34
0
102
13
2000
Finals
B

1G

33
4
NA
NA
2000
Semi
WAC
31
2
95
16
2000
Semi
Pac 10
29
3
87
20
1999
Champ

Penn State




B

1G

36
1
110
15
1999
Finals
Pac 10
31
3
95
18
1999
Semi
Big West
32
3
NA
NA
1999
Semi
Big West
31
4
95
23
1998
Champ
Big West
36
0
108
08
1998
Finals

Penn State




B

1G

34
1
104
06
1998
Semi
Big 12
32
2
99
16
1998
Semi
SEC
35
3
107
24
Credits