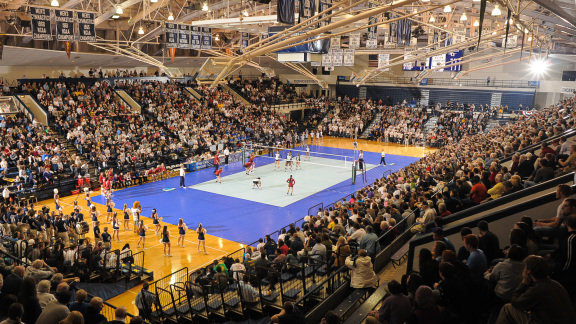 Photo courtesy of GoPSUsports.com
Nike Big Four Volleyball Classic: Texas Comes to Rec Hall
This is the second of four "Fanalyses" for the Nike Big Four Volleyball Classic, which will take place on August 31, 2012 and September 1, 2012 in Rec Hall, State College, PA. Today our guest fananalyst is vbobsessed, a  Texas fan.  (For our Nike Big Four Florida Fanalysis, Click Here).
Nike Rewind (Nittany Lions and Longhorns): 2010 and 2011
The Nike Big Four Volleyball Classic features Florida, Penn State, Stanford and Texas – four of the premier women's volleyball programs in the country. The inaugural tournament, in 2010, was hosted by the University of Florida in Gainesville Florida. The 2011 tournament was hosted by Stanford.
In the first two years, Penn State hasn't exactly set the tournament on fire. In 2010, a young Nittany Lion squad defeated the Gators 3-1 (20-25, 25-21, 25-14, 25-23), but followed that with a loss to Stanford in straight sets (28-26, 25-12, 25-18), ending the Nittany Lion's 109 match win streak in the process.
In 2011, Stanford defeated Penn State 3-1 (23-25, 25-19, 27-25, 25-18). The following night, the Nittany Lions rallied from an 0-2 deficit against Texas to force a fifth set, but Texas held on for a 3-2 victory (25-23, 25-20, 19-25, 14-25, 15-10). It was the Longhorns' first victory by Texas against Penn State since September, 1989.
Texas hasn't fared much better.  In the 2010 tournament, Texas opened with a 3-0 loss to Stanford (25-16, 25-11, 25-21), followed by a tough 3-2 loss to Florida (11-25, 25-27, 25-16, 25-20, 16-14).  
Things improved in 2011.  Although the Longhorns lost their first match to Florida, 3-2 (22-25, 25-20, 13-25, 25-21, 12-15), they held off the Nittany Lions, 3-2,  for their first win in the Nike Big Four.
To date, Stanford is 4-0 in the tournment, followed by Florida at 2-2, with Penn State and Texas both at 1-3.
This Year's Matches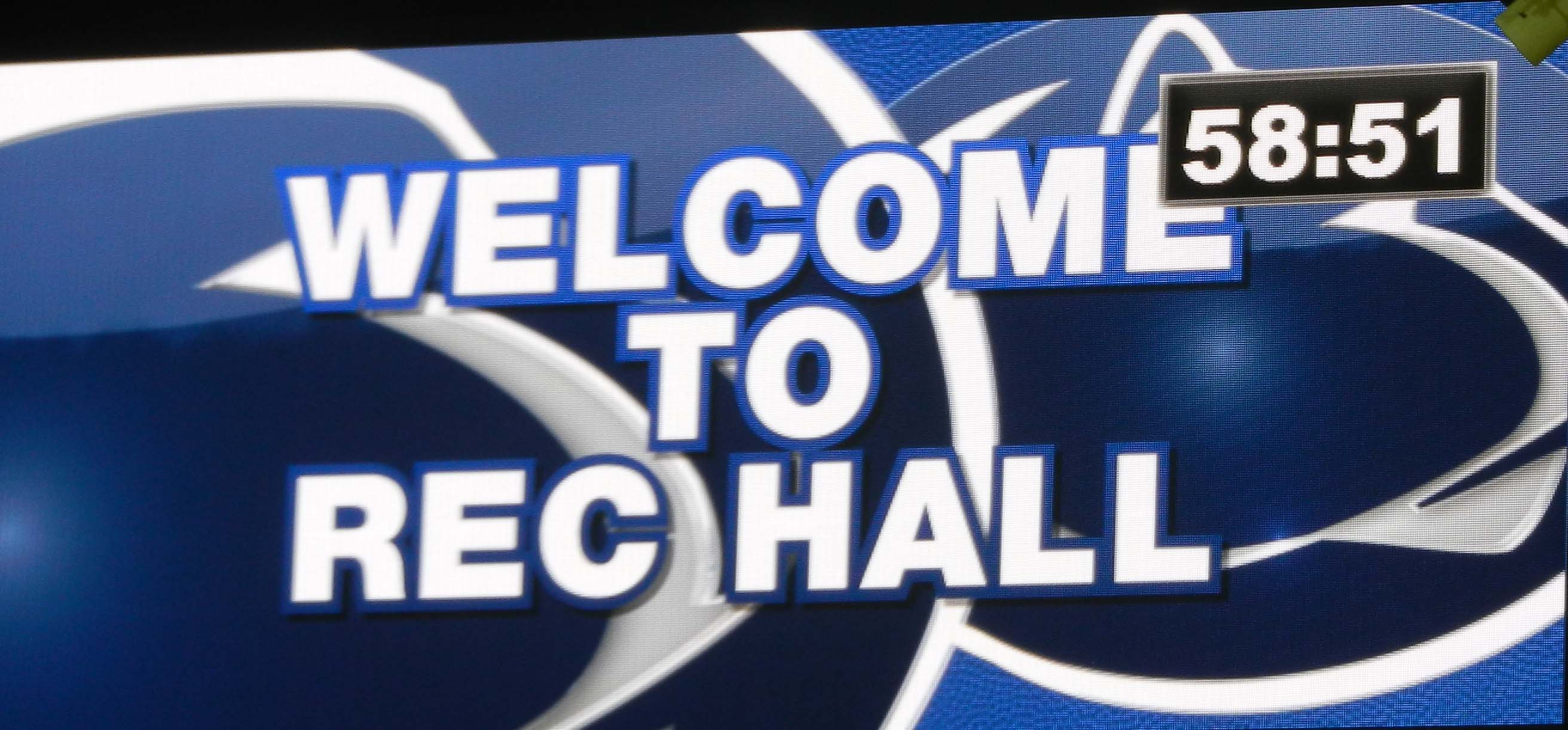 2012 Nike Big Four Volleyball Classic
Texas Snapshot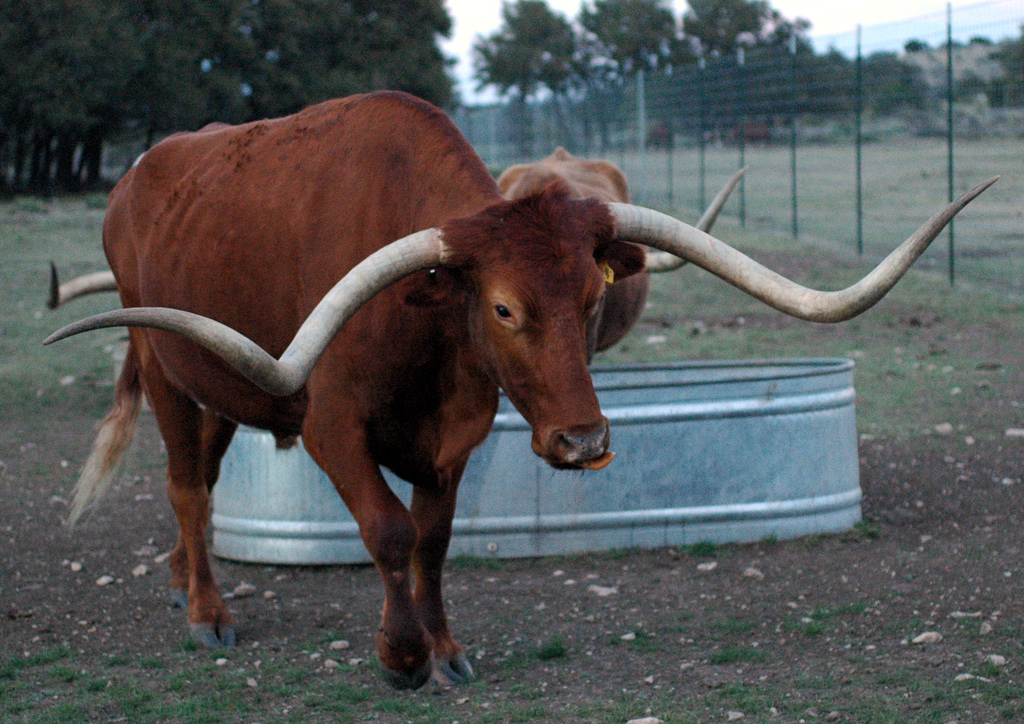 2011 Record:
25-5 (Regional Final in NCAA tournament); Big 12 Conference champions; #4 in final AVCA poll
About the Coach:
Texas Head Coach Jerritt Elliott is 266-75 mark in 11 years at Texas.
Pre-Season Polls:
#1 in Big 12 preseason coaches' poll; #2 in AVCA Coaches' preseason poll
Texas Roster - 2012
| Number | Name | Position | Eligibility | Height | Hometown | State |
| --- | --- | --- | --- | --- | --- | --- |
| 1 | Bell, Khat | MB/OH | So. | 6-1 | Mesquite | Texas |
| 3 | Hutson, Madelyn | Utility | So. | 6-5 | Brentwood | Tennessee |
| 5 | McCage, Molly | MH | Fr. | 6-3 | Spring | Texas |
| 6 | Brooks, Kat | L | Fr. | 5-4 | Honolulu | Hawaii |
| 7 | Dalton, Nicole | OH/S | Fr. | 6-2 | Parker | Colorado |
| 9 | Neal, Amy | L/OH | Fr. | 5-10 | Austin | Texas |
| 10 | Eckerman, Haley | OH | So. | 6-3 | Waterloo | Iowa |
| 12 | Allison, Hannah | S | Jr. | 5-11 | Siloam Springs | Arkansas |
| 14 | McNeal,Sha'Dare | Utility | Sr. | 6-1 | San Diego | California |
| 15 | Hattis, Sara | MB | Fr. | 6-4 | Rio Rancho | New Mexico |
| 16 | Palmer, Sarah | L | Jr. | 5-10 | Kailua | Hawaii |
| 22 | Futch, Megan | L | Jr. | 5-8 | Stevenson Ranch | California |
| 23 | Webster, Bailey | OH | Jr. | 6-3 | Baltimore | Maryland |
| 24 | Bannister, Ashley | OH | So. | 6-1 | Sugar Land | Texas |
Texas Fanalysis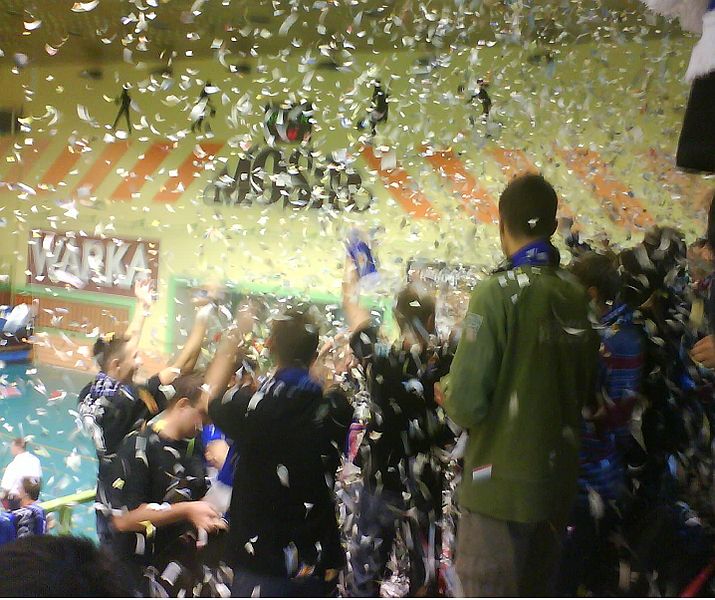 DigNittany: Last season, Texas was 25-5, won the Big 12, was the top-seeded team in the NCAA tournament, and made it to the Regional final, where it lost to eventual national champion UCLA 3-1 (25-19, 22-25, 22-25, 21-25). 
This season, Texas is the unanimous choice of the conference coaches to win the Big 12 championship and ranks #2 in the AVCA pre-season poll. It returns ten letterwinners, including Bailey Webster (who was the 2011 Big 12 Player of the Year and is the 2012 Big 12 Preseason Player of the Year) and Haley Eckerman (who was the 2011 Big 12 Freshman of the Year), and three other starters, and brings in the nation's #2-ranked recruiting class (including the 2012 Big 12 Preseason Freshman of the Year, 6-3 MB Molly McCage). 
We are impressed, and we have to ask: with all that fire-power, should other teams even bother to show up (we're kidding – we know they should at least show up for warm-ups, in case Texas gets stuck in an airport). What are your thoughts – are the pre-season rankings for Texas too-high, too low, or just right, and why? 
vbobsessed: Pre-season rankings are great for one reason: To get people talking, including me.  The No. 2 ranking is awfully high for such a young team with several question marks.  Though this is the case each year, because every team has new personnel to work in to their lineup.  It appears this year's pre-season rankings rewarded teams with established OHs and setters.  My guess is that we are a little too high. Top ten for sure, perhaps top six. 
DigNittany: This is a two-fer: Following the 2011 season, Sr. MB Rachael Adams and 6-3 So. OH Bailey Webster were named as AVCA First Team All-Americans, while 6-3 Fr. Haley Eckerman was named as an AVCA Second Team All-American and as the National Freshman of the Year. 
First, how big of a loss is the graduation of Adams, 5-2 libero Sydney Yogi, 5-10 S Michelle Kocher, and 6-2 OH Amber Roberson? And second, what are your expectations for Webster and Eckerman in 2012, and how is 6-1 So. MB/OH Khat Bell doing in her recovery? 
vbobsessed: The loss of Rachael Adams will be felt early and often until this team develops its MBs.  Adams was dynamic offensively & defensively.  It is rare for a freshman MB to come in and dominate. 
Michelle Kocher will be missed for her ability to come in off the bench and right the ship when 5-11 Jr. S Hannah Allison was off her game.  The pressure is squarely on Allison to perform at a high level consistently. 
With regards to Sydney Yogi and Amber Roberson, who were two of my favorites, this 2012 version will have enough talent in the backrow to survive their graduation. We might be in position to be even better as the season progresses. 
As far as my expectations for Bailey Webster and Haley Eckerman, they are extremely high.  Both seemed very confident at the scrimmage. I would have liked to see one (or both) develop into six-rotation players, but the new substitution rules will hamper that. One good sign: Eckerman in 3-man serve receive at the scrimmage a few times. 
Finally, Khat Bell .  Her recovery is still a bit of a mystery as she was not suited up at the scrimmage.  When will she be ready to play?  When will she be 100%?  What position will she play?  I hope she is back and ready to go by the time the conference matches start.  And I would love to see her in the middle. 
Star Power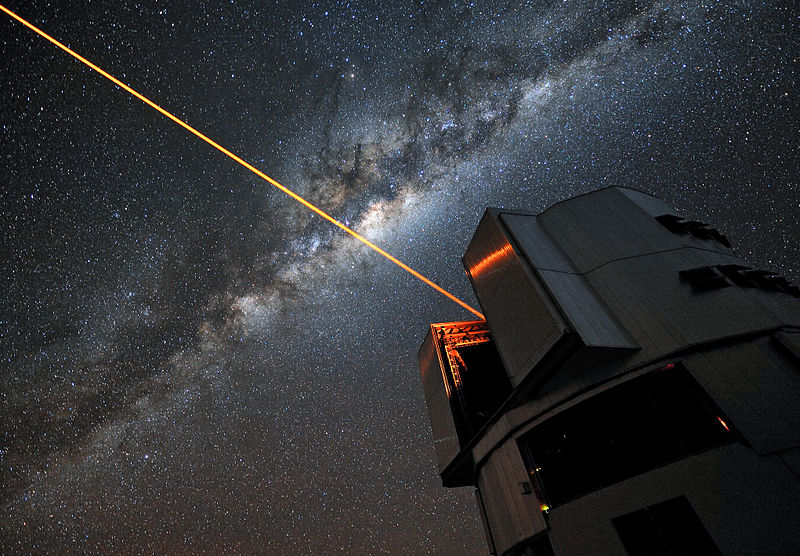 DigNittany: PrepVolleyball.com ranked the 2012 Texas recruiting class #2 in the nation.  Looking at the player rankings, it's hard to argue: 6-3 MB Molly McCage (PrepVolleyball.com #1), 6-2 OH/S Nicole Dalton (PrepVolleyball.com #6), 6-4 MB Sara Hattis (PrepVolleyball.com #9), 5-10 libero/OH Amy Neal (PrepVolleyball.com #18), and 5-4 libero Kat Brooks.
Which of these players do you see making the biggest contributions early on, and for the season as a whole? 
vbobsessed: This freshman class will be fun to watch. We need one, or perhaps two, to step up and be steady contributors this year. I see Nicole Dalton and Amy Neal being able to do that. 
Dalton can play!  She had one set in the scrimmage that went pin to pin with velocity and right to target to a soaring Webster.  I was in awe of her strength and balance.  She can also pass, defend & attack at a high level. 
Neal is a gamer! Love her! During the scrimmage she went on long service runs with her jump serve. She also passed & defended well. When asked to play OH, she made several smart attacks for points. 
As far as Molly McCage , I expected her to be very polished and ready to go from day one.  I need to be realistic though.  She is going to need a lot more reps with Allison and real game experience to get to that next level.  She will be a top MB, but I need to be patient.  Not so easy to do when she comes in as the top recruit.  
Sara Hattis appears to be a bit raw and more of a project.  She actually played better as the scrimmage went on, which I hope translates to being teachable, hungry to learn and get better, and determined to see court time.  If she needed to redshirt, I'd be OK with that, but she may have other ideas. 
Finally, Kat Brooks will be a good one. She seemed to always be in a good position on defense.  She appears to be confident in her abilities, especially for a frosh. 
Climbing to the Top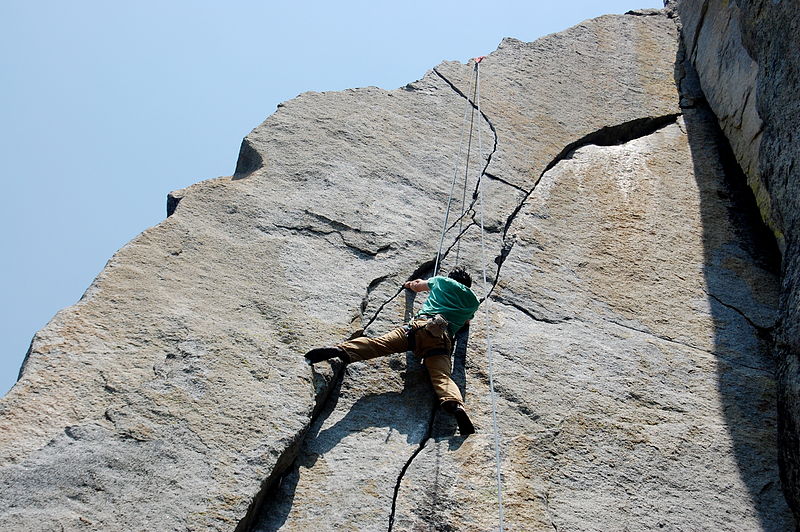 DigNittany: Texas has gotten the reputation (unfairly, in our opinion) for having great athleticism, but being unable to put it all together for a great volleyball team.
Do you think this is the season the Longhorns get past that, and win the NCAA title, and if so, what will be the biggest differences on this year's team that make that possible? 
vbobsessed: Texas Volleyball has had some amazing athletes AND volleyball players.  I have enjoyed both.  The ability to win it all is elusive to most programs not named PSU or Stanford.  I think this year's team has a nice blend of athletes and volleyball players.  A national title is in UT's future.  Whether this team can gain enough experience and confidence in each other heading into the tourney remains to be seen, but I like their chances.  This could be an amazing season. 
As a longtime Longhorn VB fan, I am proud of the strides the program has made under Jerritt Elliott.  We are usually in the conversation when discussing a National Championship. 
Wild-eyed Speculation?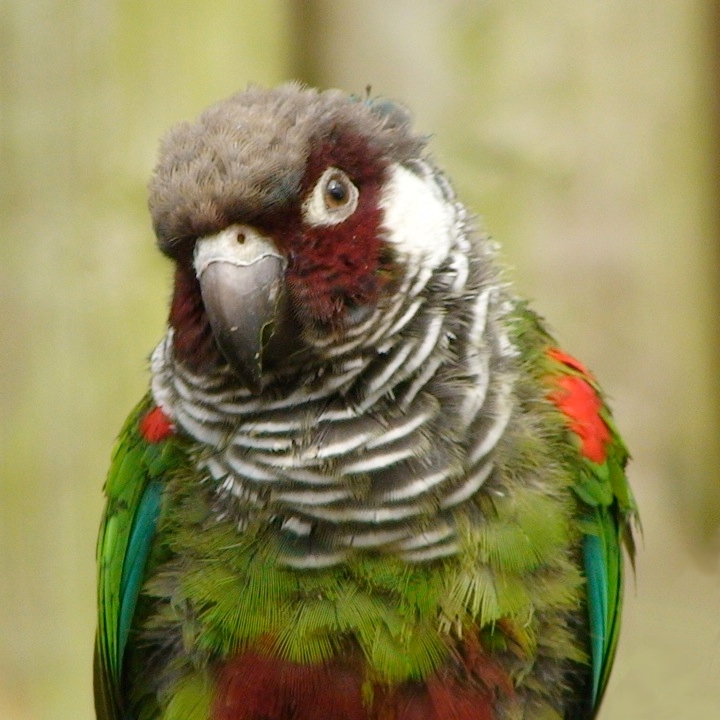 DigNittany: Time for our wild-eyed speculation question: Who's going to beat whom in the Nike Big Four tournament? 
vbobsessed: Texas will be too much for Florida (3-0).  Penn State will match UT blow for blow and comes away with a hard fought 3-2 win at home. 
DigNittany: Thanks so much for your time. We appreciate it.