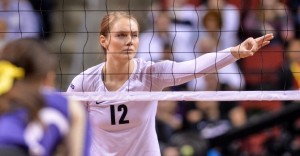 Penn State made an early night of it, picking up its 11th win in the B1G (11-2) and moving to 23-3 overall, with a 25-11, 25-12, 25-10 sweep of Rutgers (7-19, 0-13 in the B1G.). The win marked the 20th time this season out of Penn State's 26 matches that the Nittany Lions have swept their opponent.
Freshmen 6-3 MH Haleigh Washington (13 kills, with a stellar .688 attack %, two blocks, 1 dig) and 6-1 OH Ali Frantti (9 kills, 7 digs, 3 blocks, 2 service aces) led Penn State with 14 and 13.5 points, respectively.  6-4 RS Jr. Opp/RS Aiyana Whitney (8 kills, 3 blocks, 9.5 points) and 6-2 Sr. MH Nia Grant (4 kills, 5 blocks, 6.5 points), were close behind.

Overall, 5-11 Sr. setter Micha Hancock guided Penn State to a .467 attack %, with four Nittany Lions hitting .429 hitting or better.  Hancock ended the night with 36 assists, 3 kills, 4 digs, and two service aces.
Led by the always-steady 5-6 Sr. libero Dominique Gonzalez's 11 digs and Grant's 5 blocks, the Nittany Lions were just as dominant on defense, as they held Rutgers to a -.039 attack % — the Knights' low this season in a Big Ten-match.
After the match, Rutgers' head coach  CJ Werneke had this to say to scarletknights.com:
Penn State is a program measured by final four appearances and national championships and anytime you have an opportunity to play a team of that caliber you are going to learn a lot.  We had that chance tonight to play an elite program and at times we made plays against them. We just didn't make enough to get it done.
Match Stats (Courtesy of GoPSUsports.com)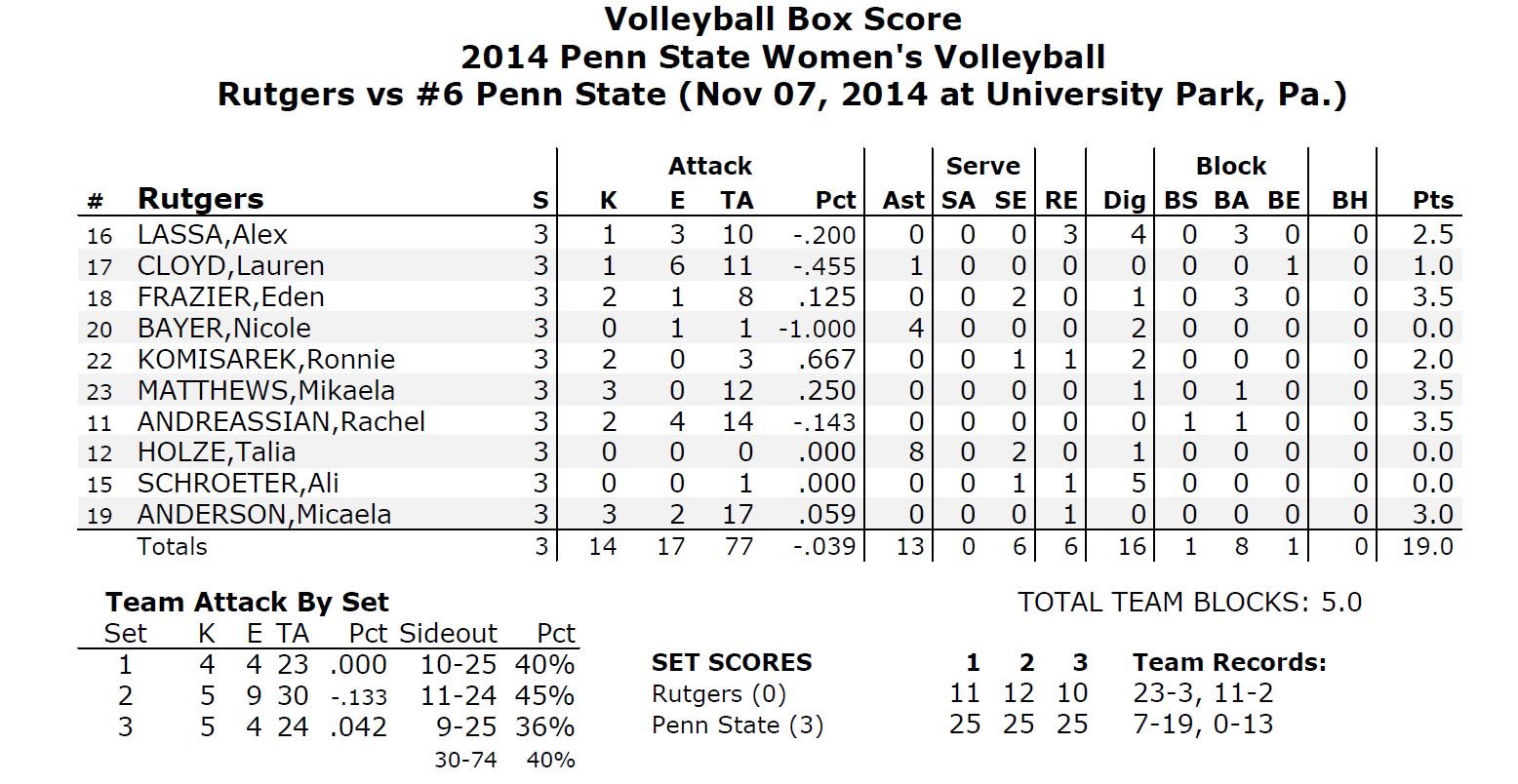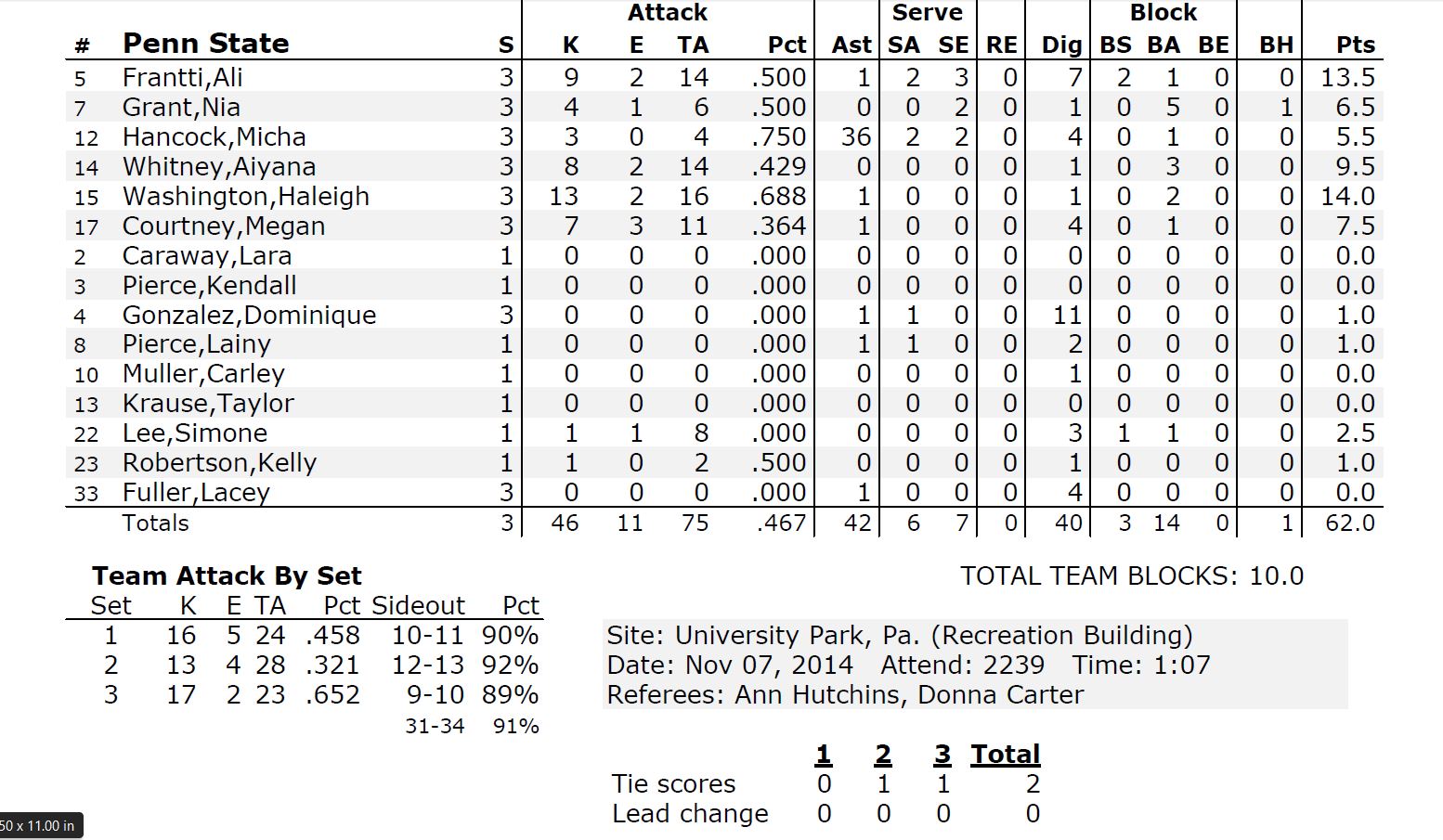 _____________________________________
Photo Credits