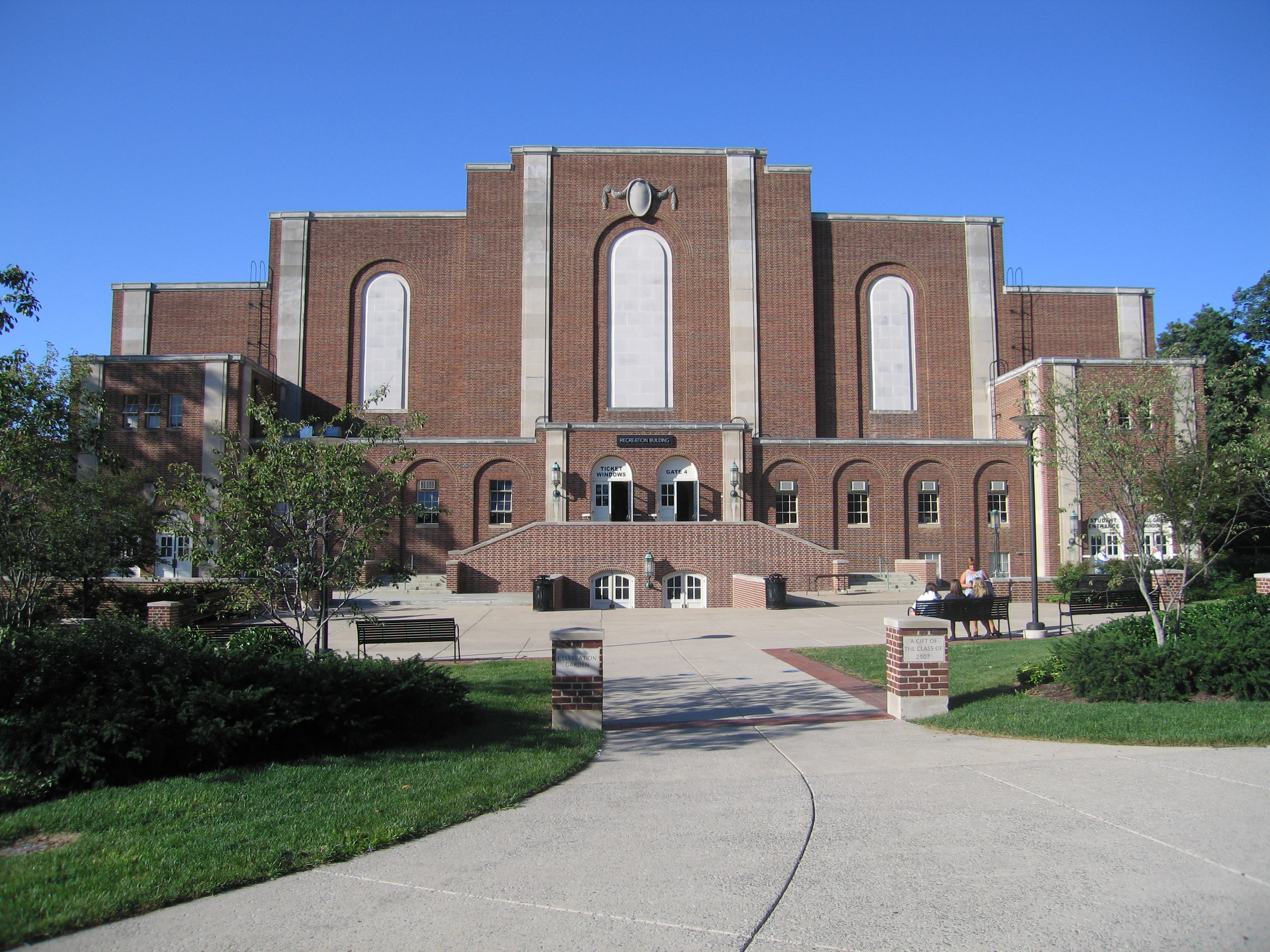 The Match: Penn State (18-4; 8-3 Big Ten) vs. Purdue (15-7, 6-5 Big Ten)
Where and When: University Park, PA., Rec Hall, Saturday, October  30th, 5:00 p.m. E.T.
Media Coverage: Game Tracker; Listen to Purdue Broadcast
Match Snapshot:
The Nittany Lions will be taking on a Purdue team that rebounded last night from a very tough 3-2 loss to Michigan, with a 3-2 victory over Ohio State. 
The Boilermakers are tall and tough at the net and, in case anyone has forgotten, defeated Penn State the last time out, 3-2, in West Lafayette.   
Offensively, Purdue is led by 6-1 So. OH Ariel Turner (4.19 kills/set, 2.16 digs/set, 0.77 blocks/set and 11 aces), 6-2 Jr. Tiffany Fisher (2.47 kills/set, 1.04 blocks/set, .345 attack %, 13 aces), 6-2 RS Fr. OH Catherine Rebarchak (2.19 kills/set and 0.79 blocks/set), 6-2 RS Fr. OH Katie Griffin (1.82 kills/set), 6-3 So. MB  Anna Drewry  (1.51 kills/set) and 6-3 Sr. MB Kristen Arthurs  (1.25 kills/set). Defensively,  Arthurs  is averaging 1.04 blocks/set, with  Drewry  averaging 0.86/set.  In the backrow, 5-6 So. DS Carly Cramer leads the team with 4.18 digs/set, followed by5-9 Jr. DS  Emily Ehlers (2.87 digs/set), and 5-10 RS Jr. DS Blair Bashen (2.49 digs/set).  6-1 Sr. S Jaclyn Hart is averaging 10.41 assists/set and has been tough at the net, averaging 0.74 blocks/set.  Purdue has a .239 team attack % and has held its opponents  to a .169 attack %. 
For Penn State, which is coming off a solid 3-0 sweep of the Indiana last night, following a 3-0 victory over the Northwestern Wildcats last Saturday, 6-5 Sr. Opp. Blair Brown is averaging a team-best 3.79 kills/set, followed by 6-1 Fr. OH Deja McClendon at 3.43 kills/set and 6-3 Sr. MH Arielle Wilson at 2.78 kills/set.  So. S.  Kristin Carpenter averages 10.75 assists/set, 5-9 Sr. L Alyssa D'Errico leads the team with 3.95 digs/set Wilson is tops on the team with  1.27 blocks/set followed by 6-3 Sr. MH Fatima Balza (1.20 blocks/set) and 6-6 Fr. OH Katie Slay (1.39 blocks/set).
Video Preview with Coach Hohenshelt
Here's Penn State Assistant Coach Dennis Hohenshelt, courtesy of gopsusports.com, giving his thoughts on the the team and tonight's match with Purdue (as well as Friday night's opponent, Indiana):
Rosters and Stats
Here are the Rosters for the Nittany Lions and the Boilermakers, followed by a statistical comparison of the two teams and their players:
Purdue
| | | | | | |
| --- | --- | --- | --- | --- | --- |
| No. | Name | Class | Pos. | Ht. | Hometown/High School/Previous College |
| 1 | Davis, Rachel | RS FR | S | 6-0 | Kalamazoo, Mich./Plainwell |
| 3 | Fox, Hilliary | FR | MB/OH | 6-1 | Montgomery, Ind./Barr Reeve |
| 5 | Hart, Jaclyn | SR | S | 6-1 | Palos Hills, Ill./Stagg |
| 6 | Ehlers, Emily | JR | DS | 5-9 | Mishawaka, Ind./Penn |
| 8 | Turner, Ariel | SO | OH | 6-1 | Highlands Ranch, Colo./Mountain Vista |
| 9 | Miller, Amanda | JR | DS | 5-7 | Trabuco Canyon, Calif./Mission Viejo |
| 10 | Griffin, Katie | RS FR | OH | 6-2 | Avon, Ind./Avon |
| 11 | Cramer, Carly | SO | DS | 5-6 | Martinsville, Ind./Martinsville |
| 13 | Perri, Elena | FR | OH | 6-0 | Richland, Mich./Gull Lake |
| 14 | Bashen, Blair | RS JR | DS | 5-10 | Houston, Texas/St. John's |
| 15 | Gosewisch, Courtney | SO | DS | 5-8 | Downers Grove, Ill./Downers Grove South |
| 16 | Arthurs, Kristen | SR | MB | 6-3 | Newport, Mich./St. Mary's Catholic Central |
| 17 | Rebarchak, Catherine | RS FR | MB/OH | 6-2 | Mobile, Ala./St. Paul's Episcopal |
| 18 | Fisher, Tiffany | JR | MB/OH | 6-2 | Topeka, Ind./Westview |
| 20 | Drewry, Anna | SO | MB | 6-3 | San Antonio, Texas/Tom C. Clark |
Penn State
2010 Team Roster
NCAA Statistical Rankings as of 10-24-10