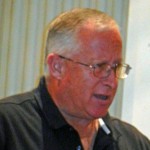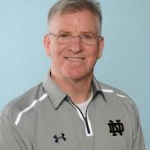 Penn State vs. Notre Dame: Russ and Jim, Round 4
Russ Rose and Jim McLaughlin.  They're friends, they're coaches, they're champions. And they're renewing their rivalry this evening, when Penn State meets Notre Dame in the finale of the Golden Dome Invitational.
(Click Images for More Info)
Date (Time)
Opponent
Site

Media
9-12-15
(7:00 p.m. ET)

Golden Dome
Invitational

Notre
Dame


Purcell
Pavilion
ND Live Video

How long will it take McLaughlin — the former coach of the University of Washington — to have success as a head coach at his third women's program? We're betting not long (but would prefer that success wait until after this weekend).
Here's a look at the (short) rivalry between these two great coaches:
September 11, 1999: Penn State defeats Kansas State 15-5, 15-9, 15-10
December 9, 2006: Washington defeats Penn State 30-27, 30-24, 28-30, 30-26
December 19, 2013: Penn State defeats Washington 25-14, 25-13, 25-16
Notre Dame Stats

Penn State Notes
Blocking and Points
The Nittany Lions are averaging 3.63 blocks/set — which ranks second in the NCAA — having out blocked their opponents 54.5 to 19.0. 6-2 So. Heidi Thelen has registered 29 total blocks, averaging 1.93 blocks/set — the #2 total in NCAA D1. 6-3 So. MB Haleigh Washington has averaged 1.47 blocks/set — good for the 27th spot in the NCAA rankings.
Penn State Blocking/Points Leaders (last checked 9-10-15)
Attack Leaders
Penn State's attack % of .296 ranks 11th in the NCAA, with Washington's enjoying a gaudy .486 attack % (#7 nationally). Penn State's opponents have combined for a .118 attack % — the 13th-best defensive percentage in NCAA D1 women's volleyball.
Attack Leaders: 2015 (last checked: 9-10-15)
for a complete listing of Penn State statistical leaders, Click Here.