(click images for more info)
Date (Time)
Opponent
Site
Media
Coverage
11-26-14
(8:00 p.m. ET)
Evanston,
IL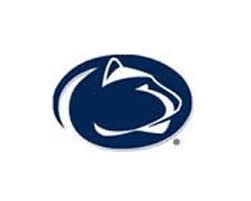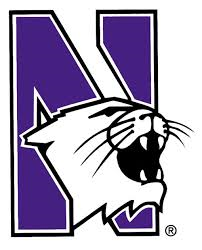 Penn State (28-3, 16-2 in the B1G) visits Northwestern (16-13, 6-12 in the B1G)  at Welsh-Ryan Arena on Wednesday night for the Wildcat's Senior Night, with pre-match tributes to five Northwestern seniors:  6-0 MB Katie Dutchman, 5-10 OH Yewande Akanbi, 6-2 MB Savannah Paffen, 6-3 MB Maggie Burnham and 5-11 OH Monica McGreal.  The match will be streamed live on BTN Plus (a paid subscription — click on the icon above for more info).
It's been an up-and-down season for the Wildcats, with ups including the November 5th home win over then-AVCA #9 Illinois in five sets (25-20, 25-22, 16-25, 15-25, 15-11), and the October 5th sweep of then-AVCA #18 Minnesota (26-24, 29-27, 25-20) in Evanston. The downs — well, with 12 losses in the B1G, there are several from which to choose.  But in its last match, on November 22nd, Northwestern was very effective, defeating Iowa 3-0 (25-22, 25-14, 25-21), hitting .371 as a team while holding the Hawkeyes to a .120 team attack %.
The Wildcats have been led by Dutchman, who ranks 13th in the B1G (B1G matches only) with a .300 attack %, 6-1 Fr. OH Symone Abbott, who ranks 12th in the B1G in kills (B1G matches only), 5-7 RS Jr. libero Caroline Niedospial, who leads the B1G (B1G matches only) with 5.06 digs/set (She isn't just a flash-in-the-pancake, either, as last season she averaged 4.46 digs/set in 124 sets), and 6-0 Fr. setter Taylor Tashima,  who leads all B1G freshmen with 12 double-doubles.
Here are some video clips from the Iowa match, courtesy of nusports.com: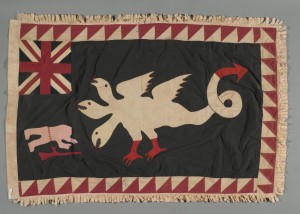 In it's last match, Penn State defeated Maryland in straight sets (15-25, 18-25, 14-25) in front of 4,522 fans at Maryland's XFINITY Center. The Nittany Lions were led by 6-4 RS Sr. Opp/RS Aiyana Whitney (11 kills, .350 attack %), 6-1 Fr. OH Ali Frantti (9 kills, .600 attack % — zero errors), 6-2 Jr. OH Megan Courtney (6 kills, .750 attack % with zero errors and a team-best 9 digs), and  6-3 Fr. MH Haleigh Washington (6 kills, .667 attack % — also no errors).
5-11 Sr. setter Micha Hancock guided Penn State to a .421 team attack % (compared to .123 attack % for the Terps), and added eight service aces, to reach the century mark for the season.  6-2 Sr. MH Nia Grant registered 4 blocks, as did Whitney, while 5-6 Sr. libero Dominique Gonzalez totaled 8 digs.
Stat Joust
B
1G

Team Stats (B

1G

Matches Only)

What jumps out to us:
Penn State continues to dominate the attack % stats — both Team % (.334) and Opponent % (.151) — a Net Attack % of .183 (Wisconsin's is .118)
The Nittany Lions now rank #3 in the B1G in blocking
Micha Hancock makes team service ace stats look really, really good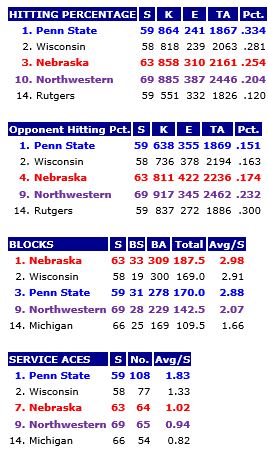 B
1G

Individual Stats (B

1G

Matches Only)

What jumps out to us:
When you have a Team Attack % of .334, you end up with four of the top 14 hitters in the conference (or is it the other way around?)
When you have Micha Hancock on your team, it's easier to have four of the top 14 hitters in the conference
Ali Frantti is having a monster freshman season
So is Haleigh Washington
Katie Dutchman is a very good player
So is Symone Abbott.
So is Caroline Niedospial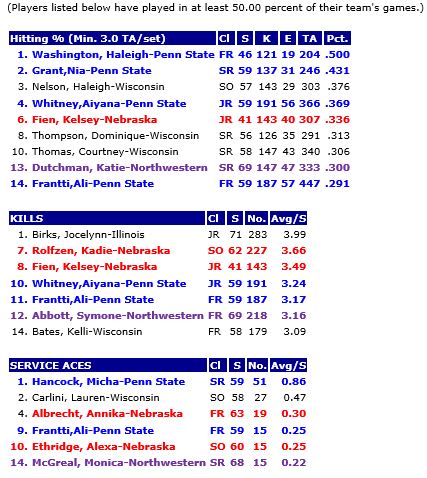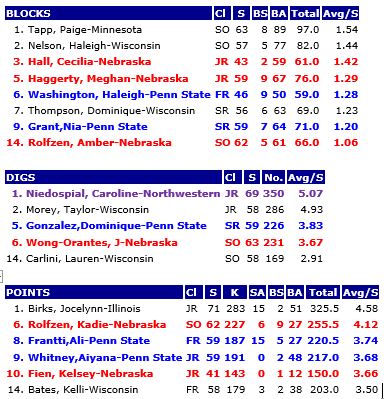 Penn State Stats – 11-22-14
Attack Leaders: 11-22-14

Setting Leaders: 11-22-14

Serving Leaders: 11-22-14

Rcpt/Dig Leaders: 11-22-14

Blocking/Points Leaders: 11-22-14
____________________________
Photo Credits