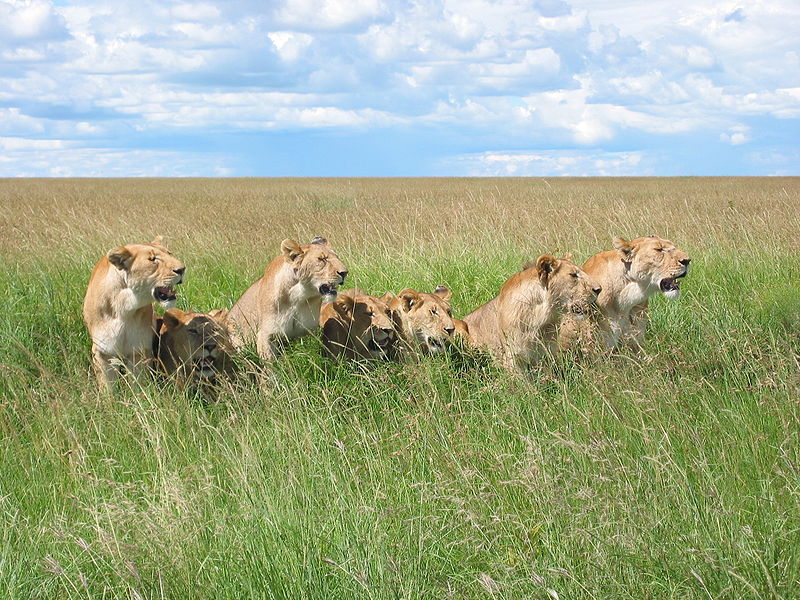 Not a bad starting seven for the Nittany Lions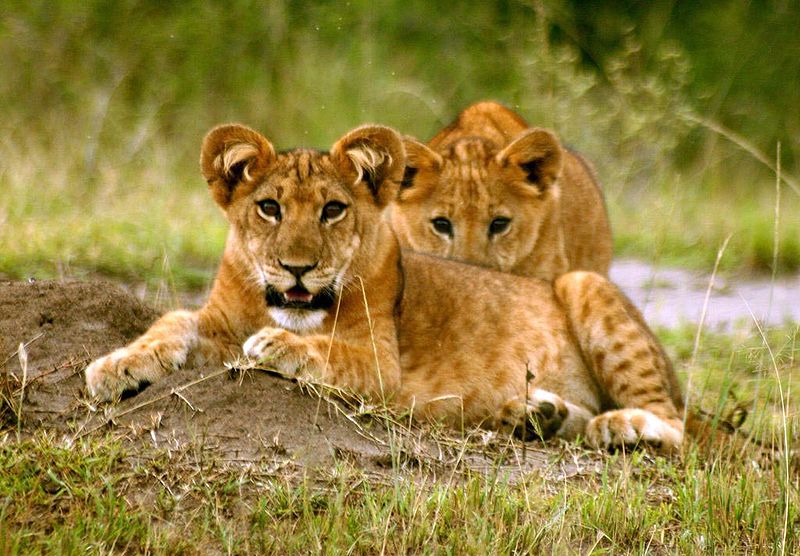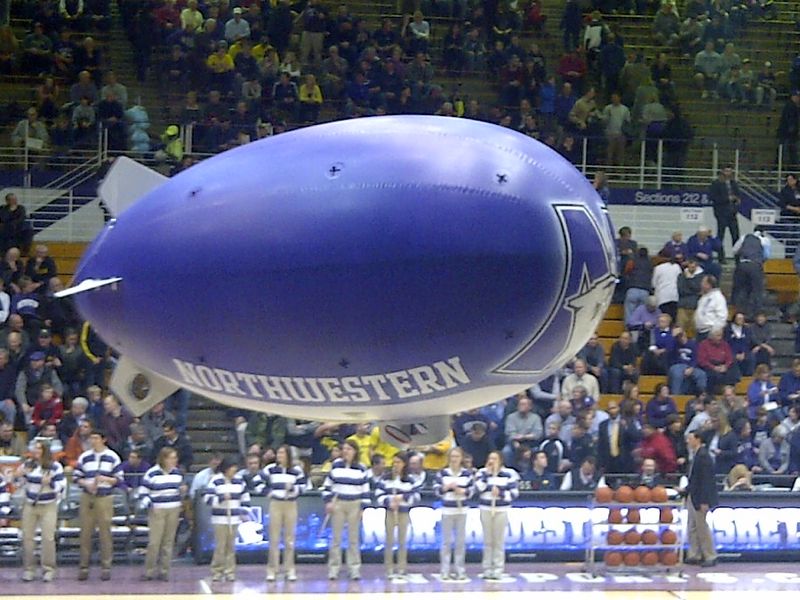 Where: Evansville, IL, (Welsh-Ryan Arena)
When: Sunday — 10-20-13 (2:00 p.m. ET)
Media: Online Stream – Big Ten Digital Network; CBSsports.com's GameTracker
The Buzz on Northwestern: The Northwestern Wildcats (12-7, 4-3 in the B1G), have won three consecutive matches, and are fresh off of two victories against ranked opponents – a 3-2 win over #20 Purdue on October 12th in West Lafayette (13-25, 25-23, 29-27, 21-25, 21-19) , and a 3-1 win over #17 Ohio State (25-20, 22-25, 25-19, 25-23), in Evanston on Wednesday night.

In the Purdue win, 5-11 Sr. OH Stephanie Holthus and 6-0 RS Jr. RS/Opp Katie Dutchman each had 23 kills. Against Ohio State, 6-2 Fr. RS/OH Kayla Morin came up big, registering a career-high 17 kills and adding 10 digs. 5-7 So. libero Caroline Niedospial led Northwestern with 20 digs.
The Buzz on Penn State: After its five-set win over Illinois Friday night (19 -25, 25-22, 24-26, 25-15, 15-12) – a result that was far from certain after they dropped the first set (having trailed 13-22) and won the second set after trailing by 7-15 — the Nittany Lions (15-2, 6-1 in the B1G), are tied with Michigan State for first place in the B1G.

Of all the statistics that were generated in the match, two that Coach Rose undoubtedly focused on intently were Penn State's 21 attack errors and 16 service errors.  Those are the kind of stats that can lead to five-set upsets.  And almost did.  On the bright side, Penn State outhit the Illini .269 to .211.  6-1 Sr. OH Deja McClendon led the offense with 14 kills (but hit .194),with 10 digs.  6-6 Sr. MH Katie Slay had 12 kills (.308 attack %), as did 6-4 Sr. RS/Opp Ariel Scott (.229 attack %).  6-2 Jr. MH Nia Grant, who didn't start, appeared highly-focused when she finally entered the match, racking up 10 kills and leading the team with six blocks.  5-6 Jr. libero Dominique Gonzalez led the team with 13 digs.  Still, the Nittany Lions are coming off two solid performances last week, having defeated then- #11 Minnesota 3-2 and then-#19 Wisconsin 3-0 (a match that was closer than that result would suggest).
Club Coach's Take: Northwestern does not appear to be a group that is intimidated.  The Wildcats are getting good balance offensively and are playing great defense.  As this is a match they are not supposed to win, they are playing on house money, and can go for broke. I think they will stress PSU and make them earn a tough win.

The challenges for PSU are the challenges for everyone: being able to hit the re-set button after a tough Friday match, and to sustain the right energy level and focus.  I love the heart Northwestern is showing, but a horse is a horse and I think the Lions sweep at Northwestern.
Team Statistics
Penn State Statistics (as of 10-18-13)
Attack Leaders - 2013 (Final)
Setting Leaders - 2013 (Final)
Recept/Dig Leaders - 2013 (Final)
Blocking and Points Leaders - 2013 (Final)
#
Name
Cl
SP
MP
MS
BS
BA
TB
B/S
BE
Pts
Pts
/S
1
Scott,
Ariel
4/Sr.
115
35
31
3
91
94
0.82
9
432.5
3.76
18
McClendon,
Deja
4/Sr.
126
36
36
22
55
77
0.61
6
438.5
3.48
16
Slay,
Katie
4/Sr.
127
36
36
30
177
207
1.63
19
392.5
3.09
17
Courtney,
Megan
2/So.
120
35
34
28
59
87
0.73
14
355.5
2.96
7
Grant,
Nia
3/Jr.
118
35
33
12
85
97
0.82
12
285.5
2.42
12
Hancock,
Micha
3/Jr.
127
36
36
5
69
74
0.58
8
250.5
1.97
Penn State
n/a
127
36
36
107
561
387.5
3.05
71
2367.5
18.64
Opponents
n/a
127
36
36
38
369
222.5
1.75
66
1638.5
12.90
Northwestern Statistics
  
ATTACK 
SET 
SERVE 
## 
Player 
SP 
MP-MS 
K 
K/Set 
E 
TA 
Pct 
A 
A/Set 
SA 
SA/Set 
SE 

1  

Holthus, Stephanie  

73 

19-19 

293 

4.01 

113 

806 

.223 

7 

0.10 

14 

0.19 

12 

15 

Morin, Kayla  

73 

19-19 

167 

2.29 

60 

541 

.198 

6 

0.08 

10 

0.14 

31 

16 

Paffen, Savannah  

73 

19-19 

131 

1.79 

56 

314 

.239 

9 

0.12 

10 

0.14 

11 

14 

Dutchman, Katie  

53 

14-14 

158 

2.98 

53 

383 

.274 

2 

0.04 

1 

0.02 

0 

79 

Akanbi, Yewande  

32 

12-0  

73 

2.28 

32 

193 

.212 

0 

0.00 

0 

0.00 

0 

12 

McGreal, Monica  

58 

17-4  

57 

0.98 

20 

134 

.276 

11 

0.19 

9 

0.16 

25 

4  

Burnham, Maggie  

35 

12-8  

41 

1.17 

10 

68 

.456 

0 

0.00 

0 

0.00 

1 

11 

Slater, Maddie  

47 

14-11 

20 

0.43 

12 

64 

.125 

3 

0.06 

0 

0.00 

0 

6  

Ryan, Caleigh  

66 

18-17 

9 

0.14 

3 

38 

.158 

754 

11.42 

4 

0.06 

10 

5  

Niedospial, Caroline 

73 

19-0  

1 

0.01 

1 

4 

.000 

33 

0.45 

17 

0.23 

21 

13 

Kraus, Abbie  

54 

17-0  

1 

0.02 

0 

1 

1.000 

1 

0.02 

13 

0.24 

22 

7  

Crippen, Hannah  

7 

2-2  

1 

0.14 

0 

6 

.167 

64 

9.14 

1 

0.14 

4 

10 

Strobos, Rafae  

3 

2-1  

2 

0.67 

0 

3 

.667 

0 

0.00 

0 

0.00 

0 

 

NORTHWESTERN…….. 

73 

19-19 

954 

13.07 

360 

2555 

.232 

890 

12.19 

79 

1.08 

137 

 

Opponents……….. 

73 

19-19 

924 

12.66 

399 

2575 

.204 

872 

11.95 

65 

0.89 

144 
  
  
  
DIG 
BLOCKING 
  
POINTS 
## 
Player 
SP 
RE 
Dig 
Dig/Set 
BS 
BA 
Total 
Blk/Set 
BE 
BHE 
Points 
Pts/Set 

1  

Holthus, Stephanie  

73 

– 

208 

2.85 

4 

29 

33 

0.45 

6 

1 

325.5 

4.46 

15 

Morin, Kayla  

73 

– 

176 

2.41 

4 

13 

17 

0.23 

6 

1 

187.5 

2.57 

16 

Paffen, Savannah  

73 

– 

40 

0.55 

8 

58 

66 

0.90 

8 

1 

178.0 

2.44 

14 

Dutchman, Katie  

53 

– 

17 

0.32 

4 

21 

25 

0.47 

3 

0 

173.5 

3.27 

79 

Akanbi, Yewande  

32 

– 

9 

0.28 

1 

13 

14 

0.44 

1 

0 

80.5 

2.52 

12 

McGreal, Monica  

58 

– 

106 

1.83 

0 

8 

8 

0.14 

0 

1 

70.0 

1.21 

4  

Burnham, Maggie  

35 

– 

1 

0.03 

2 

23 

25 

0.71 

0 

0 

54.5 

1.56 

11 

Slater, Maddie  

47 

– 

7 

0.15 

5 

31 

36 

0.77 

6 

0 

40.5 

0.86 

6  

Ryan, Caleigh  

66 

– 

140 

2.12 

0 

30 

30 

0.45 

2 

17 

28.0 

0.42 

5  

Niedospial, Caroline 

73 

– 

307 

4.21 

0 

0 

0 

0.00 

0 

0 

18.0 

0.25 

13 

Kraus, Abbie  

54 

– 

52 

0.96 

0 

0 

0 

0.00 

0 

0 

14.0 

0.26 

7  

Crippen, Hannah  

7 

– 

10 

1.43 

0 

1 

1 

0.14 

0 

8 

2.5 

0.36 

10 

Strobos, Rafae  

3 

– 

1 

0.33 

0 

0 

0 

0.00 

0 

0 

2.0 

0.67 

  

TEAM 

  

8 

 

NORTHWESTERN…….. 

73 

65 

1074 

14.71 

28 

227 

141.5 

1.94 

32 

29 

1174.5 

16.09 

 

Opponents……….. 

73 

79 

1051 

14.40 

27 

269 

161.5 

2.21 

26 

16 

1150.5 

15.76