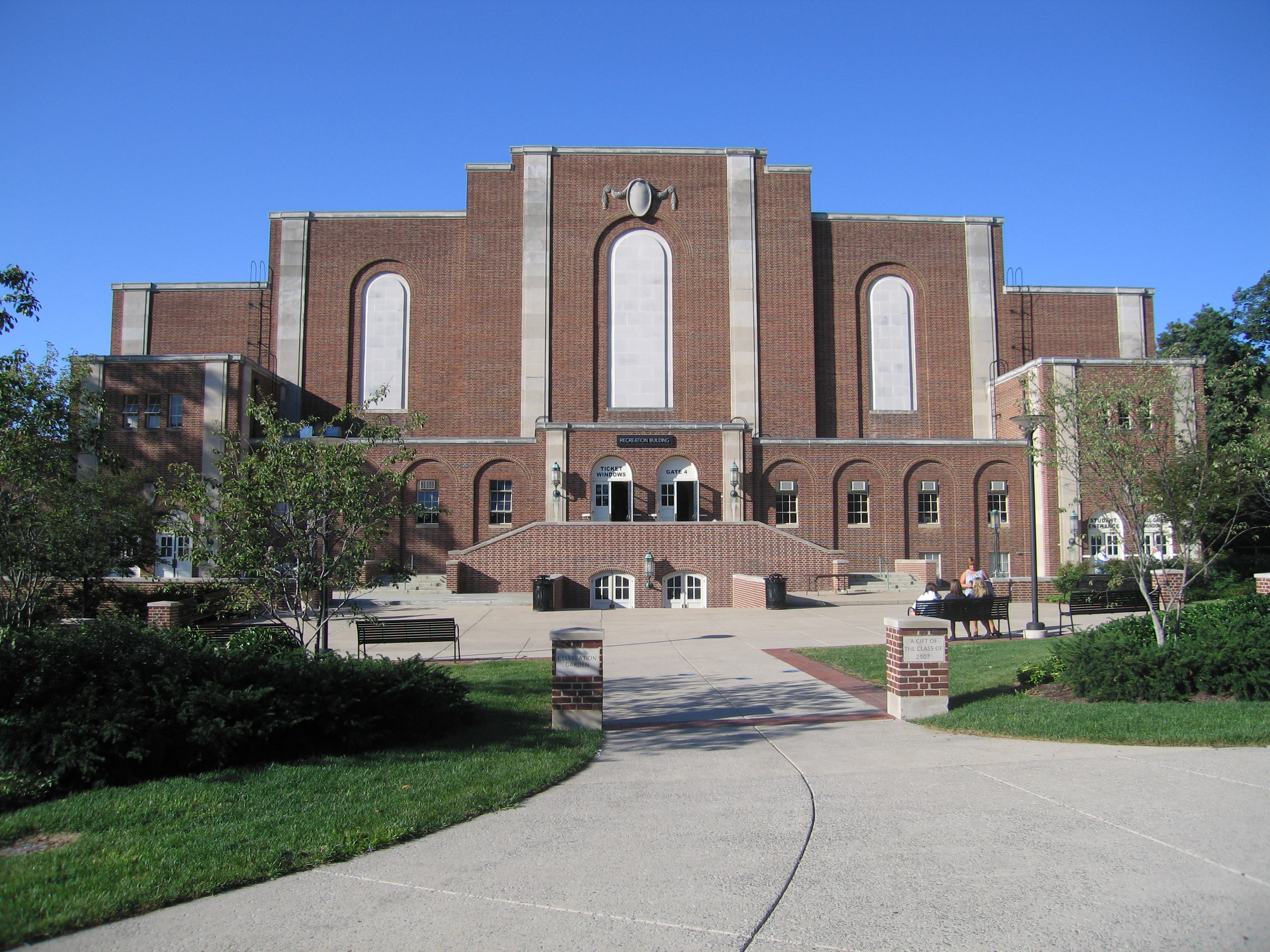 The Match: Northwestern  (18-9, 8-8 Big Ten) vs. Penn State (24-4, 14-3 Big Ten)
When & Where: November 19, 2010, 7:00 p.m. ET.; Rec Hall
Media Coverage: GameTracker; Streaming Video: BigTenNetwork.com
Match Snapshot
Penn State takes on the 25th-ranked Northwestern Wildcats  tonight, in the final regular season home match for the Nittany Lions.  Northwestern is in 6th place in the Big Ten with an 8-8 record (18-9 overall).  The Wildcats are 3-4 against nationally-ranked opponents this season, having notched victories over Tennessee, Minnesota, and, in a big boost to Penn State, Illinois.  Here's a video of Northwestern Head Coach Keylor Chan, talking about his team and its opponents this weekend:
Once again, Penn State will be led by 6-5 Sr. Opp. Blair Brown, who leads the team with 4.02 kills per set (on .324 hitting), followed by 6-1 Fr. OH Deja McClendon (3.35 kps, .318 attack %) and 6-3 Sr. MH Arielle Wilson (2.70 kps, .425 attack %).  Sophomore setter Kristin Carpenter is averaging 11.04 assists/set.  On defense, 5-9 Sr. L Alyssa D'Errico leads the team with 3.89 digs/set, while  Wilson is averaging 1.17 bps, 6-3 Sr. MH Fatima Balza  averages 1.29 bps, and 6-6 Fr. MH Katie Slay is averaging 1.56 bps.  We'll be interested in seeing whether Katie Slay plays tonight, and whether 6-5 Fr. OH Ariel Scott continues to improve (whether coincidence or not, the Nittany Lions haven't lost since she began playing on a regular basis).
For the season, Penn State is hitting .313 as a team, while holding their opponents to a .124 attack %.
2010 Northwestern Volleyball Roster
| | | | | | | | | | |
| --- | --- | --- | --- | --- | --- | --- | --- | --- | --- |
| No. |   | Name | Pos. |   | Ht. |   | Year | Hometown | High School |
| 1 |   | Holthus, Stephanie | OH |   | 6-0 |   | FR | Burlington, Ill. | Central |
| 2 |   | Gray, Gabrielle | S/OH |   | 5-10 |   | FR | Cincinnati, Ohio | Sycamore |
| 3 |   | Johnson, Naomi | MB |   | 6-3 |   | SR | Bloomington, Minn. | Kennedy |
| 5 |   | Chrystal, Kathryn | MB |   | 6-1 |   | RS SO | Crystal Lake, Ill. | Crystal Lake Central |
| 6 |   | Chin, Julie | LIB |   | 5-7 |   | SO | Naperville, Ill. | Naperville North |
| 7 |   | Gray, Brittani | OH |   | 6-0 |   | RS SR | Cincinnati, Ohio | Sycamore |
| 8 |   | Turner, Maria | DS |   | 5-10 |   | SO | Dallas, Texas | Mansfield Legacy |
| 9 |   | Shalter, Madalyn | OH |   | 6-2 |   | RS SO | Ottawa, Ohio | Ottawa-Glandorf |
| 10 |   | Ayers, Alex | OH |   | 6-1 |   | JR | Playa Del Rey, Calif. | Marymount |
| 11 |   | Glab, Elyse | S |   | 6-1 |   | SR | Chicago, Ill. | Resurrection |
| 13 |   | Gallagher, Mary Grace | LIB |   | 5-5 |   | JR | Atlanta, Ga. | The Lovett School |
| 14 |   | Dutchman, Katie | MB |   | 6-0 |   | FR | Del Mar, Calif. | Torrey Pines |
| 15 |   | McNaney, Jenna | DS |   | 5-6 |   | FR | Long Beach, Calif. | Wilson |
| 16 |   | Kaelin, Christina | OH |   | 5-10 |   | GS | Louisville, Ky. | Assumption |
| 17 |   | Moffett, Sabel | MB |   |   |   | GS | Temecula, Calif. | Chaparral |
Here's the Penn State roster:
2010 Team Roster