Penn State vs. LSU
Fresh off a 3-0 opening weekend at Rec Hall, the #6-ranked Penn State women's volleyball team travels to Ames, Iowa, this weekend where it will face Iowa State Friday night (7:30 p.m.) and LSU Saturday afternoon (3:00 p.m.) as part of the Cyclone Invitational.
PENN STATE
Record: 3-0
Big Ten: 0-0
2018: 26-8 (14-6 Big Ten)
Head Coach: Russ Rose
At Penn State: 1275-206 (41st)
Overall: 1275-206 (41st)
Location: University Park, Pa.
LSU
Record: 2-1
SEC: 0-0
2018: 12-17 (7-11 SEC)
Head Coach: Fran Flory
At LSU: 370-263 (22nd)
Overall: 480-377 (29th)
Location: Baton Rouge, La.
LSU Last Match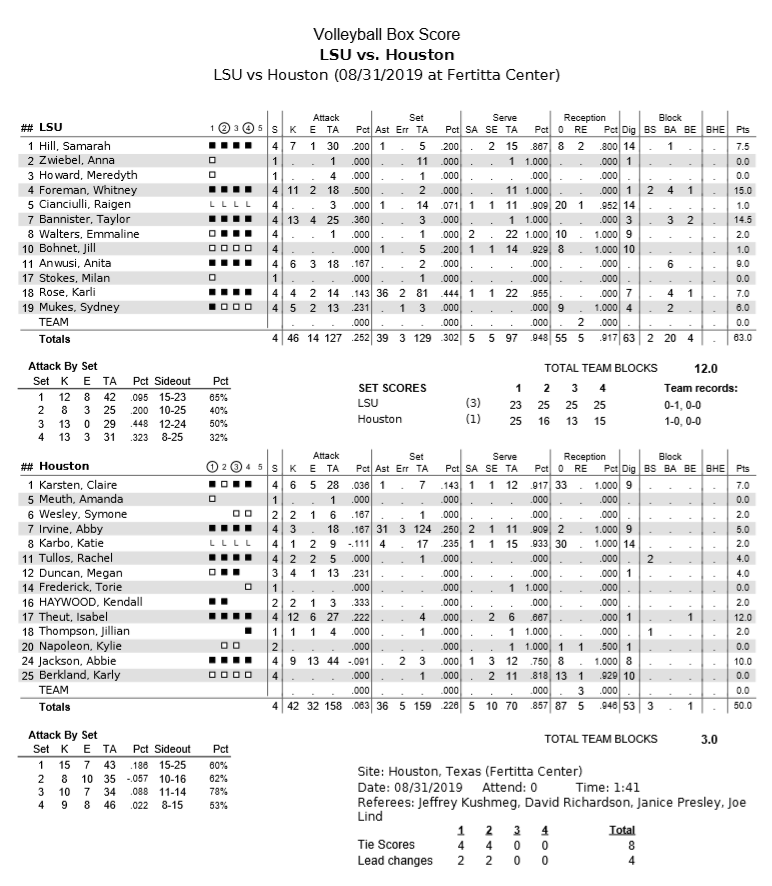 SERIES HISTORY
LSU: Penn State is 9-2 in the all-time series with LSU. The teams haven't played since the Lions won in five sets in Baton Rouge in 2006.
Wichita State: The teams will play for the first time.
WHITE NEARS DIGS RECORD
Senior Kendall White ranks third in program history with 1,548 career digs after passing Noelle Zintara (1987-90) during the season opener. She needs 138 to pass Kim Kumfer (1989-92) for second and 410 to pass Kaleena Walters (2002-05) to become the all-time leader.