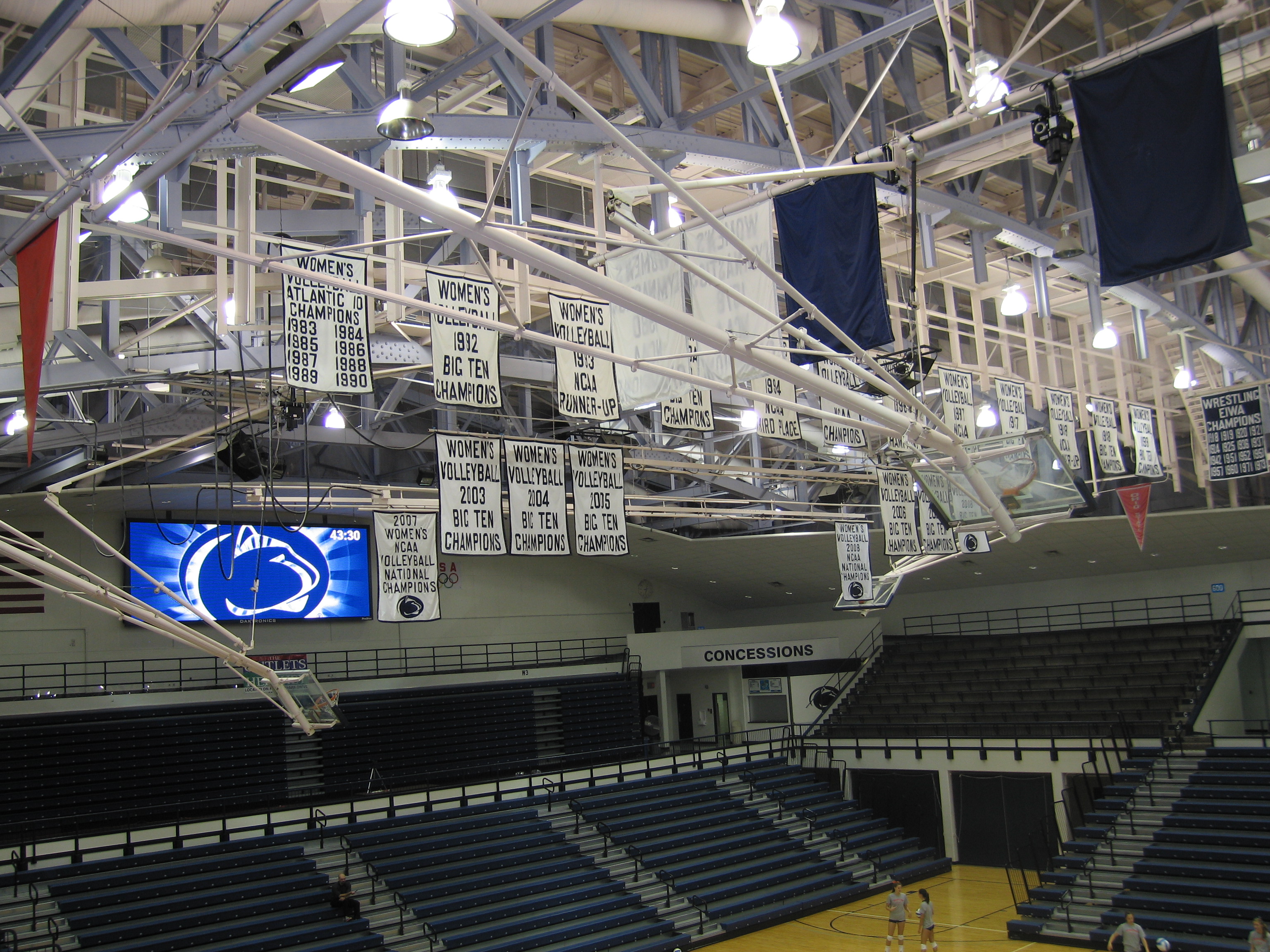 What: Iowa (11-12, 1-9 Big Ten) vs. Penn State (15-5, 8-2 Big Ten)
When: Friday, October 28, 2011 at 7:00 p.m. ET
The Iowa-Penn State women's volleyball match will feature a costume contest, with prizes to be awarded to the top costumes.  But anyway you dress it up, this match is a mismatch.  Iowa is ranked at (or near) the bottom of every Big Ten statistical category (e.g. hitting .117 as a team while allowing opponents to hit at .285  — see Stat Joust, below), and sits 11th in the mathematically-challenged Big Ten.
So we're not expecting an upset by Iowa.  Penn State is, after all, 41-0 all-time against the Hawkeyes.
Still, it's almost Halloween, and we can't get the memory of Iowa's October 2, 2009 3-1 loss to Penn State out of our heads — the one where Iowa broke Penn State's streak of winning 141 consecutive regular-season sets.
Here's what Head Coach Russ Rose had to say in an interview with the Daily Collegian's Andrew J. Cassavell about that third-set loss to the Hawkeyes:
I've seen us at times have flashes of playing really great volleyball, and this weekend I saw us playing very uninspired. . . . In this conference if you play uninspired they'll smack you upside the head.
So if Penn State takes Iowa for granted, they might get smacked in the head, sort of like this:
About Penn State
Penn State swept both Ohio State and Michigan last week, hitting .358 as a team.  To steal a line from RaymondLuxuryYacht's post, both 6-4 So. RS/Oppp Ariel Scott and 6-1 So. OH Deja McClendon were in the building in, at the same time, in both of those matches.  And it showed.  6-6 So. OH Katie Slay had a solid week as well — with 3.0 kills/set and 1.83 blocks/set.
Though errors were down, Head Coach Russ Rose wasn't completely happy.  In an article by Gordon Brunskill in the Centre Daily Times following the Michigan match, Rose gave 5-11 Fr. S Micha Hancock mixed reviews:
Her distribution's getting a little better. She has to do more than distribute the ball. She has to serve a little tougher than she did tonight, keep the ball in play, she has to play defense — tonight was a really bad defensive performance by her.
In the back row, 5-6 So. L Ali Longo continued to quietly take charge.  She registered 3.50 digs/set, and is now ranked 9th in the Big Ten (Conference only) with 3.81 digs/set and 9th in service aces with .30/set.
About Iowa
Iowa lost its first four Big Ten matches before downing Indiana 3-2 on October 7th.  Since then, it's been pretty much down hill, as the Hawkeyes have lost their last five matches.
This is the kind of season where you look for bright spots.  Recently, 6-3 So. MH Chante' Thompson has been one of those, as she has increased her kill total in each of Iowa's last four matches — though her high of six wasn't eye-popping.
Another is that Iowa, like Penn State, is a young team.  So there's always next year.  Getting valuable experience this season have been 5-7 So. DS Bethany Yeager (6th in the Big Ten – conference only – with 4.15 digs/set) and 5-9 So. S  Nikki Dailey (9th in Big Ten – Conference only, with 8.21 assists/set) both of whom  have started every match.  Other sophomore starters have been Chante' Thompson (6 starts), 6-1 OH Rachael Bedell (5 starts) and 5-10 L/DS Grace Burns.  Freshmen starters have been 5-11 OH Alex Lovell (18 starts), 6-2 MB Emily Yanny (12 starts), 6-0 MB Erin Leppek (9 starts) and 5-7 DS Kari Mueller(5 starts).
Stat Joust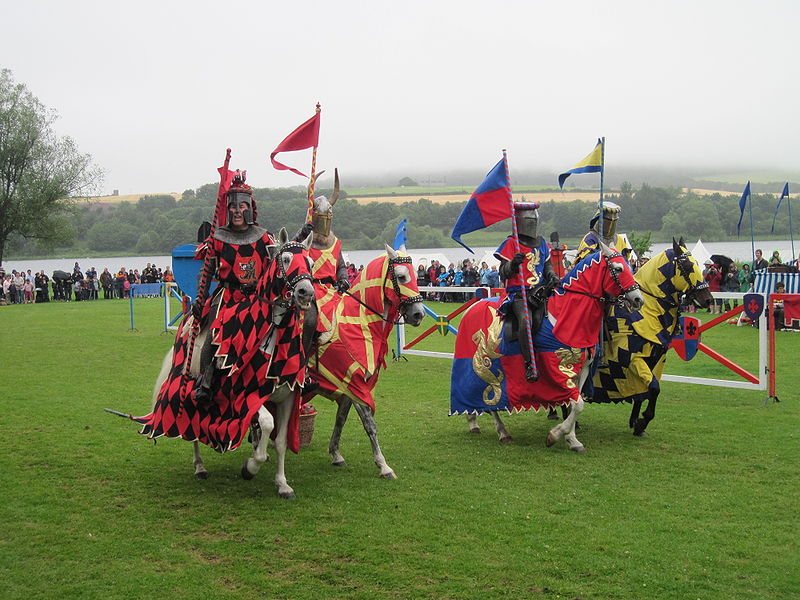 Team Stats (Conference Only)
HITTING PERCENTAGE

S

K

E

TA

Pct.

1.

Nebraska

39

535

162

1302

.286

5.

Penn State

37

493

191

1284

.235

11.

Iowa

33

337

196

1202

.117
Opponent Hitting Pct.

S

K

E

TA

Pct.

1.

Nebraska

39

457

251

1384

.149

4.

Penn State

37

438

208

1267

.182

12.

Iowa

33

484

146

1185

.285
ASSISTS

S

No.

Avg/S

1.

Ohio State

37

475

12.84

2.

Nebraska

39

498

12.77

8.

Penn State

37

453

12.24

12.

Iowa

33

312

9.45
KILLS

S

No.

Avg/S

1.

Ohio State

37

512

13.84

2.

Nebraska

39

535

13.72

8.

Penn State

37

493

13.32

12.

Iowa

33

337

10.21
BLOCKS

S

BS

BA

Total

Avg/S

1.

Northwestern

38

17

186

110.0

2.89

4.

Penn State

37

21

154

98.0

2.65

5.

Nebraska

39

19

165

101.5

2.60

12.

Iowa

33

9

52

35.0

1.06
SERVICE ACES

S

No.

Avg/S

1.

Penn State

37

59

1.59

10.

Nebraska

39

35

0.90

11.

Iowa

33

26

0.79
DIGS

S

No.

Avg/S

1.

Purdue

38

613

16.13

5.

Nebraska

39

595

15.26

7.

Iowa

33

493

14.94

10.

Penn State

37

526

14.22
 Individual Stats (Conference Only
Hitting % (Min. 3.0 TA/set)
Cl

S

K

E

TA

Pct.

1.

Fisher, Tiffany-Purdue
SR

38

91

18

172

.424

3.

Slay, Katie-Penn State
SO

37

78

22

153

.366

4.

Delano, Brooke-Nebraska
SR

39

69

17

157

.331

7.

Werth, Hannah-Nebraska
JR

39

116

33

267

.311

9.

Broekhuis, Morgan-Nebraska
SO

39

125

34

302

.301
KILLS
Cl

S

No.

Avg/S

1.

Turner, Ariel-Purdue
JR

38

189

4.97

4.

Scott, Ariel-Penn State
SO

37

147

3.97

9.

Mancuso, Gina-Nebraska
JR

39

135

3.46
ASSISTS
Cl

S

No.

Avg/S

1.

Tabberson, Mia-Minnesota
JR

37

432

11.68

3.

Cook, Lauren-Nebraska
JR

39

434

11.13

6.

Hancock, Micha-Penn State
FR

37

376

10.16

9.

Dailey, Nikki-Iowa
SO

33

271

8.21
SERVICE ACES
Cl

S

No.

Avg/S

1.

Hancock, Micha-Penn State
FR

37

31

0.84

9.

Longo, Ali-Penn State
SO

37

11

0.30
BLOCKS
Cl

S

BS

BA

Total

Avg/S

1.

Dutchman, Katie-Northwestern
FR

38

7

51

58.0

1.53

2.

Slay, Katie-Penn State

SO

37

12

44

56.0

1.51

6.

Thramer, Hayley-Nebraska
SO

36

4

40

44.0

1.22
DIGS
Cl

S

No.

Avg/S

1.

Moster, Kori-Michigan State
FR

43

211

4.91

6.

Yeager, Bethany-Iowa

SO

33

137

4.15

9.

Longo, Ali-Penn State
SO

37

141

3.81
POINTS
Cl

S

K

SA

BS

BA

Total

Avg/S

1.

Turner, Ariel-Purdue
JR

38

189

6

6

17

209.5

5.51

5.

Scott, Ariel-Penn State
SO

37

147

1

2

32

166.0

4.49

7.

Mancuso, Gina-Nebraska
JR

39

135

9

7

21

161.5

4.14