Lionsfan Looks at Week 5
Red Rivalry Renewed
Although the 43-7 Nittany Lion series advantage against Wisconsin may seem lopsided, this has frequently been a hotly contested rivalry—and all signs point  to a continuation of its most competitive years when the two teams meet tonight in Madison for their only conference clash this season. There have been some great battles between the two teams, from the first Badger win—a Halloween night disaster for the No. 1 and undefeated Lions in 1997—to last year's title match, which the Lions barely took in four. The most competitive seasons between the two schools was from 2000 to 2003, the teams splitting the series each of those four years (winning on each other's home floor in 2002).
The last Badger win had a huge effect on the Lions' postseason—the five-set loss to Wisconsin in 2011 cost Penn State a share of the Big Ten title and dropped their seed, resulting in an early encounter with eventual national champion UCLA. Of the seven Penn State losses in the series, six have been in Madison—and five of those have been upsets. Does another await Wednesday night? One thing is clear: with a victory over Southern Cal and a close five-set loss to Washington in Seattle, the Badgers have proven they are legit national title contenders (not that lionsfan needed the proof).
Here's a look at 11 of the most memorable contests between the two squads:
Dec. 21, 2013 (Seattle; NCAA Championship Match): #2 Penn State def. #13 Wisconsin 25-19, 26-24, 20-25, 25-23
Nov. 6, 2011 (Madison): Wisconsin def. #6 Penn State 26-24, 25-19, 32-34, 14-25, 15-12
Oct. 21, 2007 (Madison): #2 Penn State def. #8 Wisconsin 30-18, 24-30, 24-30, 30-27, 15-13
Oct. 27, 2006 (Madison): #14 Wisconsin def. #2 Penn State 30-22, 30-28, 30-25
Oct. 24, 2003 (Madison): #23 Wisconsin def. #15 Penn State 30-26, 30-28, 24-30, 20-30, 16-14
Nov. 22, 2002 (Madison): #17 Penn State def. #14 Wisconsin 30-27, 30-24, 30-27
Oct. 26, 2002 (State College): #15 Wisconsin def. #9 Penn State 23-30, 32-30, 21-30, 30-28, 15-10
Oct. 27, 2001 (State College): #13 Penn State def. #5 Wisconsin 20-30, 28-30, 30-23, 30-26, 15-9
Nov. 11, 2000 (State College): #11 Penn State def. #4 Wisconsin 15-7, 11-15, 5-15, 15-5, 15-12
Sept. 22, 2000 (Madison): #14 Wisconsin def. #3 Penn State 15-9, 15-9, 15-6
Oct. 3, 1997 (Madison): #7 Wisconsin def. #1 Penn State 15-11, 15-7, 6-15, 15-5
Oh yeah, and then Penn State has a match in Minneapolis on Saturday night (catch it online on WatchESPN) against a #17 Gopher squad (10-1) that has provided some five-set thrillers against the Lions in the Sports Pavilion. It's the start of a brutal conference road trip, but if the Lions fare well they will be in better shape down the stretch. 
B
1G

Mess? 
As the conference season begins, so does the uneven scheduling (thank you, Rutgers and Maryland…). If you thought last year was a little unfair (with each team playing two schools only once), this one promises to be prompt heated debate as each team will play six conference foes only one time  — with three of those matches being at home, and three of the matches being away.
The table below looks at the home and away solo matchups for each school. No huge immediate lopsided advantage seems to jump out…sure, Wisconsin only has to play Penn State and Nebraska at home, but they also have to play Illinois and Purdue twice (which the Lions don't). Poor Michigan has to play four of the projected top six twice. What do you think?
Team
Solo
Matches
at Home
Solo
Matches
Away

Penn State




Illinois,
Michigan St.,
Rutgers
@Indiana,
@Purdue,
@Wisconsin
Wisconsin

Maryland,
Nebraska,
Penn St.
@Indiana,
@Michigan St.,
@NW

Nebraska



NW,
Ohio St.,
Purdue
@Minnesota,
@Rutgers,
@Wisconsin

Purdue



Michigan,
Ohio St.,
Penn St.
@Illinois,
@Iowa,
@Nebraska
Illinois

Maryland,
Minnesota,
Purdue
@Iowa,
@Michigan St.,
@Penn St.

Minnesota



Iowa,
Nebraska,
Rutgers
@Illinois,
@Michigan,
@Michigan St.

Michigan State



Illinois,
Minnesota,
Wisconsin
@Maryland,
@Ohio St.,
@Penn St.
Northwestern

Indiana,
Rutgers,
Wisconsin
@Michigan,
@Nebraska,
@Ohio St.
Ohio
State

Maryland,
Michigan St.,
NW
@Indiana,
@Nebraska,
@Purdue
Indiana

Ohio St.,
Penn St.,
Wisconsin
@Iowa,
@Maryland,
@NW
Iowa

Illinois,
Indiana,
Purdue
@Michigan,
@Minnesota,
@Rutgers
Maryland

Indiana,
Michigan,
Michigan St.
@Illinois,
@Ohio St.,
@Wisconsin
Rutgers

Iowa,
Michigan,
Nebraska
@Michigan St.,
@NW,
@Penn St.

Michigan



Iowa,
Minnesota,
NW
@Maryland,
@Purdue,
@Rutgers
 ACC Advantage
With two more impressive wins over a ranked team (at Texas A&M for a doubleheader in which they only dropped one set), #6 Florida State continues to pile up an impressive resume and make an early case for a top seed in the tourney (what do they need to do to climb higher in the polls?!). Their journey doesn't get any easier on Friday, when their biggest threat to the ACC crown visits Tallahassee (in match you can see online on WatchESPN). North Carolina is 9-1 against an impressive field (and lionsfan thinks its #12 ranking is a little low). Who takes the early advantage in the conference race?
Pac Rivalry Week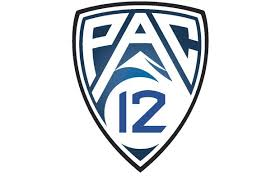 In Week 1 of the Pac schedule, we get Round 1 of the rivalry matches. Two to keep an eye on have UCLA traveling to Southern Cal, while Arizona (who also visits the Bruins) hosts Arizona State (who also visits the Trojans). The Trojans snapped a three-match losing streak (its longest since losing three in a row from Oct. 30 through Nov. 6 in 2009) by beating Maryland to give coach Mick Haley his 350th USC victory. The Trojans lead the historic series 54-46, and have won the last two. Let the Pac carnage begin (and by the time you read this, the Battle for Los Angeles will already have taken place). And a note to Washington and Oregon: Be careful against those cross-state rivals this week!
Not So Fast, Florida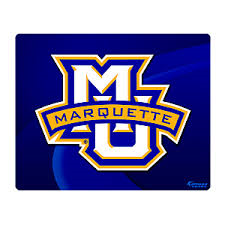 After a statement weekend in which they throttled Southern Cal and San Diego, Florida rose to #7 in the rankings and returned to the comfort of home…where they lost in five to Marquette. It was the Golden Eagles' first victory over a Top 10 team in program history. Marquette had dropped its last 12 contests to ranked foes (including to Colorado State and Florida State this year).  Its last win over a ranked team a 3-1 victory over No. 23 Michigan on Sept. 7, 2012.
From the Golden Eagles' SID:
"I think our offense really got it rolling in the fifth, that was the biggest thing, and I thought we controlled the first ball well," Marquette first-year head coach Ryan Theis said. "We served well—I  thought Nele (Barber) had a couple of great serves and changed the momentum earlier in the fifth and she finished it off. It was a great team win. Everyone at times contributed and a lot of people scored in different ways. The offense got going in the fifth and that was what we needed."
The win didn't quite propel Marquette into the rankings (they sit third out), but we wouldn't be surprised to see them ranked soon. The new #7? Colorado State, who notched another win over a ranked team by topping Arizona State on the road. It is the Rams' highest national ranking since Oct. 11, 2004. 
DigNittanyVolleyball's North Pole Poll (It's Cold at the Top) 9-22-14 (Coaches' Votes per

9-22-14 AVCA Poll

) Click on Images for More Information
Rank
North
Pole
Poll

W
L
John
Dunning's
Top 10

Jerritt
Elliott's
Top 10

Lionsfan's
Top 10

Russ
Rose's
Top 10

Mary
Wise's
Top 10
#1
(#1=
10 pts)


(50 Pts)
10

0
#2 (tie)
(#2=
9 Pts)



(40 Pts)
8
0
Penn
State


Penn
State



Penn State




#2 (tie)
(#3=
8 Pts)
Penn
State


(40 Pts)
12
1

Penn State



#4
(#4=
7 Pts)


(37 Pts)
11
0
Florida
State
Wisc.

#5 (tie)
(#5=
6 Pts)
Wisc.



(29 Pts)
9
1
Wisc.

Florida
State
Florida
State
Wisc.

#5 (tie)
(#6=
5 Pts)
Florida
State

(29 Pts)
11
0
Florida
State
Wisc.

Wisc.


Penn State




Florida
State
#7
(#7=
4 Pts)
Colorado State


(20 Pts.)
12
1
Colorado State
Colorado State
Colorado State
Colorado State
Colorado State
#8
(#8=
3 Pts)


(9 Pts.)


9
1
#9 (tie)
(#9=
2 Pts)



(7 pts.)
6
3
#9 (tie)
(#10=
1 pt.)




(7 Pts.)
9
0
Lionsfan's 11 through 25 Teams:
11. Florida, 12. Nebraska, 13. Texas A&M, 14. Southern Cal, 15. BYU, 16. Kentucky, 17. Minnesota, 18. Illinois, 19. Kansas, 20. LMU, 21. Arizona, 22. Purdue, 23. Arizona State, 24. Hawaii, 25. Marquette
In: Arizona, Marquette
Out: San Diego, Creighton
Knocking on the door: Northwestern, Appalachian State, Kansas State
This week's AVCA Top Ten Action
Stanford vs. Cal, Washington State
Texas vs. West Virginia
Penn State @ #5 Wisconsin, @ #17 Minnesota
Washington vs. Washington State, @ Cal
Wisconsin vs. #3 Penn State, Ohio State
Florida State vs. #12 North Carolina, Notre Dame
Colorado State @ Utah State, @ Boise State
Nebraska vs. Iowa, @ Iowa
Southern Cal vs. #20 UCLA, vs. #19 Arizona State
Florida @ Auburn, vs. Mississippi
Other key clashes this week
#18 Arizona vs. #19 Arizona State,
#18 Arizona @ #20 UCLA,
Pacific vs. #21 Loyola Marymount,
#23 Kansas vs. Oklahoma
Upset alerts
Washington State over #4 Washington,
Oregon State over #13 Oregon,
LSU over #14 Kentucky,
Michigan State over #15 Purdue,
Oklahoma over #23 Kansas
Lionsfan's completely uninformed picks for the big matches
Wisconsin over Penn State,
Penn State over Minnesota,
Florida State over North Carolina,
UCLA over Southern Cal,
Southern Cal over Arizona State,
Arizona over Arizona State,
UCLA over Arizona
Lionsfan's Season-to-Date "Big Match" Prediction Record: 27-12 [Editor's Note: Lionsfan is heating up!!!]
Hottest Teams: Florida State, Colorado State 
Losing Steam: Arizona State, San Diego
___________________________
Photo Credits
Wisconsin Logo: Courtesy www.uwbadgers.com
"Lions Roar 057" by Ltshears – Own work. Licensed under Creative Commons Attribution-Share Alike 3.0 via Wikimedia Commons – http://commons.wikimedia.org/wiki/File:Lions_Roar_057.jpg#mediaviewer/File:Lions_Roar_057.jpg
B1G Mess Jigsaw: "Jigsaw (When Art Imitates Life) (8164506694)" by psyberartist – jigsaw (When Art Imitates Life)Uploaded by russavia. Licensed under Creative Commons Attribution 2.0 via Wikimedia Commons – http://commons.wikimedia.org/wiki/File:Jigsaw_(When_Art_Imitates_Life)_(8164506694).jpg#mediaviewer/File:Jigsaw_(When_Art_Imitates_Life)_(8164506694).jpg