Lionsfan Looks Ahead

Despite a valiant effort, Penn State dropped a five-set heartbreaker at Stanford last weekend to lose its hold on the top spot—despite out-hitting and out-scoring the Cardinal. The team's performance gave the Lion faithful the confidence that, despite the loss of three All Americans, this team can still be competitive with the best. Veterans and newcomers alike all showed poise and promise—and will need it for a very busy weekend that features four matches in two days, with three opponents that made the NCAA tournament last year (including two Sweet Sixteen teams).
Villanova Classic – Friday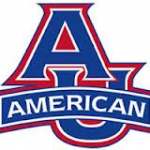 The Lions get an early start Friday against American — who had an early start on Sunday when they stretched Florida State to five.  Friday evening, Penn State faces off against host Villanova.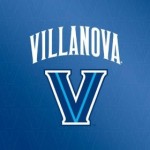 Villanova Classic – Saturday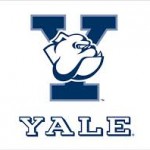 Saturday at noon, Penn State will take on Yale (1-2). Saturday evening, it's the Nittany Lions vs. the Kansas Jayhawks (6-1), in what should be an interesting match.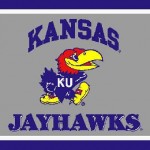 Will the busy schedule have Russ Rose using more players than usual—and perhaps some people we haven't seen yet? Stay tuned.
Back on Top  
With their two five-set wins over Penn State and Illinois last weekend, Stanford regained the top spot for the first time since 2012, when it was ranked #1 for three weeks late in the season. This gives the program its 55th week as the top team; one more would tie UCLA at 56. Only Penn State and Nebraska have more.
Pac Attack
Following weekends in which a few Pac powerhouses were pushed to five by teams they probably weren't expecting it from (Gonzaga and Pacific), two national title contenders asserted themselves this weekend. Washington (led by the 25 kills of…guess who…2013 AVCA Player of the Year Krista Vansant) survived a five-set battle at Top 10 opponent BYU; while Southern Cal (boosted by the return of…guess who…2013 AVCA Freshman of the Year Ebony Nwanebu) swept Kentucky in Lexington and notched a 3-1 win over Creighton. The Trojans are home this weekend to face Texas A&M and a Florida squad hungry for a top win (following a five-set loss to Florida State and a four-set loss to Texas). The Gators would love a repeat of last year, when they upset a higher ranked Pac squad (Stanford) to help eventually create chaos in the tourney seeds. But the Gators also have to handle San Diego in a very tough weekend. 
Welcome Back, Bruins!
Okay, so they weren't really gone, but UCLA's impressive sweep of Illinois brought them back into the poll for the first time this year (at #25)—and the first time since Week 6 (early October) of 2013. They don't have much time to relish the moment—up on Friday is a battle at #23 Hawaii. A convincing loss may push either team out of the polls; after dropping a five-set match to Oregon and a sweep loss to Arizona State, the Bows are 0-2 against the Pac and looking for a signature win. This year, USC surpassed UCLA on the "Total Times Ranked" list (entering the season, they were tied at 4th with 443). Hawaii sits in third above the Trojans, with a 15-week advantage. 
B
1G

 Buster

It was a rough weekend for the B1G, which didn't exert its muscle quite as much as conference fans were hoping. After getting swept by Illinois earlier this season, North Carolina righted the ship with two wins—impressive sweeps of Michigan State and Michigan. Those moved them up three spots to #17—with the #16 Kentucky Wildcats coming into town this weekend. From the UNC SID:
"I'm proud of this team's poise in those two-point sets," said Head Coach Joe Sagula. "The team stayed tough and played together in order to pull out a win against a talented Michigan team. This is another good victory for our team, going on the road. I don't think any of us knew what to expect out of this weekend but the team worked hard and earned these victories. These matches will be important for our team confidence as we continue growing and developing throughout the season."
Five Alive
We know it's early, but the Tar Heels and Seminoles are both looking good for national seeds come tournament time. Florida State capped off perhaps the most impressive week of anyone, winning three five-set matches in the span of four days against in-state rival Florida and two solid teams receiving votes in the AVCA poll: Marquette and American, who both figure to be tournament teams.
Entering this season, Florida State had only been ranked in the Top 10 twice before—but have two more Top 10 weeks already this season. The Seminoles were ranked as high as #6 in 2012 (they finished a year-high #7 in the final poll of 2011, the year they reached the Final Four). Can they match or top it this year? Don't overlook LSU this weekend—the Tigers are 1-2, but those two losses came to San Diego and Purdue.
Mountain Madness
We know it's the red-headed stepchild of the time zones, but a real battle of Mountain Time teams will take place at the UTEP/New Mexico State Invitational this weekend—but with two visiting teams from neighbor states. The premier showdown starts at 11 a.m. MT on Friday, when #9 BYU (coming off a loss to Washington) faces #14 Colorado State (coming off a sweep loss to Wisconsin). The Rams probably need this one more given the stronger conference BYU plays in, although Colorado State has a tougher pre-conference schedule. The two teams competed against each other in the Mountain West Conference from its inception in 1999 until BYU's departure in 2011, the two each garnering multiple regular-season and tournament titles (lionsfan tried to figure out the numbers, but BYU's historical records aren't the easiest to navigate or figure out…). The Cougars won the last meeting (3-1) in 2012, and hold a 46-26-1 series edge.
DigNittany's North Pole Poll (with Lionsfan)
There was some movement at the top (to be expected when AVCA #1 plays AVCA #2), and some interesting movement on Jerritt Elliott's ballot — he moved Arizona up 10 spots from #20 to #10 following the Wildcats' wins over Alabama State, Loyola Chicago and Cal State Northridge. Guess who the Longhorns' next opponent is?  There was even more movement in Mary Wise's ballot — it completely disappeared.  So we're going with four voters this week.  Come back, Mary, come back!
DigNittanyVolleyball's North Pole Poll (It's Cold at the Top) 9-10-14 (Coaches' Votes per AVCA 9-8-14 Poll)
Stanford vs. #20 Duke, Penn, Santa Clara
Texas vs. #21 Arizona, Central Florida, Florida A&M
Penn State vs. American (N), @ Villanova, vs. Yale (N), vs. #24 Kansas
Wisconsin vs. Miami, Missouri State, Ball State
Washington vs. Seattle, UC Davis, UNLV
Southern Cal vs. Texas A&M, #10 Florida
Florida State vs. Samford, Central Arkansas, LSU
Purdue vs. Austin Peay, Western Kentucky, Western Michigan
BYU vs. #14 Colorado State (N), vs. UTEP (N), @ New Mexico State
Florida vs. #13 San Diego, vs. #6 Southern Cal
Other Key Clashes this Week
#16 Kentucky @ #17 North Carolina
#18 Oregon vs. #23 Michigan State
#19 Minnesota vs. Iowa State
#22 Hawaii vs. #25 UCLA
Upset Alerts
Texas A&M over #13 San Diego
New Mexico State over #14 Colorado State
Louisville over #14 Arizona State
Louisville over #15 Kentucky (or not…)
Michigan over #18 Oregon
Iowa State over #19 Minnesota
Santa Clara over #20 Duke
Oregon State over #23 Michigan State
Yale over #24 Kansas
American over #24 Kansas
Lionsfan's completely uninformed picks on the big matches
Stanford over Duke
Texas over Arizona
Penn State over Kansas
Southern Cal over Florida
BYU over Colorado State
Florida over San Diego
North Carolina over Kentucky,
Oregon over Michigan State
Minnesota over Iowa State,
UCLA over Hawaii
[Lionsfan's Season-to-Date "Big Match" Prediction Record: 11-8]
Hottest Teams: Stanford, Florida State, North Carolina Losing Steam: Michigan State Photo Credits Back on Top: "Alpamayo" by Brad MeringBaltimore, MD, United States – http://www.sxc.hu/photo/198396. Via Wikimedia Commons – http://commons.wikimedia.org/wiki/File:Alpamayo.jpg#mediaviewer/File:Alpamayo.jpg