By Lionsfan
Boiling Point
Purdue remained the B1G question mark to many this season, a perceived milder opening conference schedule not giving some fans a true understanding of their talent. But after pushing Penn State to five (the Lions winning 26-24,23-25,22-25,25-23,15-9) and then topping Ohio State in five (winning 25-19, 25-17, 23-25, 17-25, 15-9), the Boilers earned the respect of the voters, moving up a spot.
Purdue now shares the conference lead with Wisconsin (at 7-1), while Penn State comes home to deal with two dangerous Michigan squads starting to find their groove.
The Wolverines have won four straight, with sophomore Abby Cole winning her second consecutive B1G Player of the Week award. From the Michigan SID:
 Cole is the first Michigan player to earn back-to-back weekly honors since Katie Bruzdzinski did the trick on Nov. 6 and 13, 2006.
See the Nittany Lions and Wolverines clash on BTN Friday night. The Nittany Lions then face Michigan State, which has won three in a row (both Michigan teams also get a tough Ohio State squad this weekend). 
Orange Crush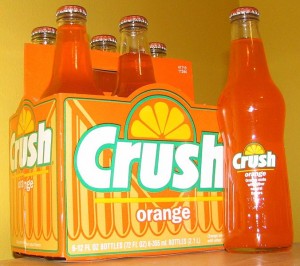 Coming off its huge win at Rec Hall, Illinois got a scare at Iowa in their mid-week clash, needing to come from behind in the 5th set to beat the Hawkeyes. But three days later, the Fighting Illini constructed another defining win in their four-set triumph at Nebraska. That jumped them up five spots to #10 in the latest rankings—marking the first time since Week 1 that they have been in the Top 10.
More impressively, the win in Lincoln gave Illinois the distinction of being the only B1G team to beat Penn State and Nebraska on the road since the Huskers joined the league in 2011. From the Illinois SID:
The win marks the Illini's fourth over a ranked opponent this season and helps Illinois remain just one match out of first place in the Big Ten standings at 14-5 (6-2 Big Ten)…Saturday's victory marks Illinois' first Big Ten victory over the Huskers since they joined the conference in 2011, snapping an eight-match losing streak dating back to 1993. Illinois' last victory over Nebraska was back in 1992, when the Illini swept then-No. 7 Nebraska to advance to the 1992 NCAA Regional. Additionally, the win is just Illinois' second-ever victory over the perennial powerhouse in Lincoln, joining the Illini's five-set win over then-No. 4 Nebraska on Nov. 11, 1989.
Up next? Purdue, in a huge match that will help determine the conference title. See it on BTN Saturday afternoon.
Seeing Red
Three days in a row with live, nationally televised B1G volleyball?!
Change the channel to ESPN2 on Sunday afternoon, when Badger Red (aka cardinal, which Wisconsin apparently considered as a mascot) hosts Husker Red (aka scarlet, which Nebraska did not consider as a mascot, either in "fever" or "O'Hara" forms).
Nebraska—like Penn State—only plays the Badgers once this season, and it's in Madison. Wisconsin hasn't beaten Nebraska since the Huskers joined the league in 2011. In fact, the Badgers are 1-17-1 all time against the Huskers, their only win coming in 1978.
(As for that tie? It happened in their first meeting ever in 1977, a 15-9, 8-15 stalemate…we're still scratching our heads at that format…) 
Heel History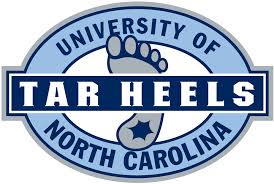 With two more sweeps last weekend — including one on the road at arch-rival Duke — North Carolina made history. From the Tar Heel SID:
The North Carolina volleyball team vaulted two spots to No. 9 in the latest AVCA Coaches Poll, marking the highest ranking in program history. The Tar Heels (15-2, 6-1 ACC) have been ranked for 24 straight weeks, the longest streak in program history.  UNC had previously hit No. 10 in the poll in 2002 and 2013, but Monday's poll marked the first time the Tar Heels had pushed into single-digits.
Congrats to Coach Joe Sagula and the team, who with an RPI of #6 are looking great come tourney time! (And mark your calendars for Friday, Nov. 14, when Florida State visits Chapel Hill). 
The Beach is Back
For the first time all season—and the first time since Nov. 21, 2011 when they were ranked #23—Long Beach State has climbed back into the poll (ironically, also at #23). The Beach topped UC Santa Barbara and Cal Poly, and next face UC Riverside and UC Davis. .
This Week's AVCA Top Ten Action
Stanford vs. #17 UCLA, #19 Southern Cal
Texas vs. Texas Christian, Oklahoma
Washington vs. Utah, Colorado
Florida State @ Pittsburgh, @ Wake Forest
Wisconsin vs. Iowa, #14 Nebraska
Colorado State vs. Boise State, Utah State
Penn State vs. Michigan, Michigan State
Florida vs. Missouri, Mississippi State
North Carolina vs. Boston College, @ Georgia Tech
Illinois vs. Indiana, #13 Purdue 
Other key clashes this week
#11 Oregon vs. #15 Arizona,
#11 Oregon vs. #18 Arizona State,
#12 BYU vs. Loyola Marymount,
#14 Nebraska @ #25 Minnesota,
#16 Kentucky @ #24 Texas A&M
Upset alerts
Michigan over Penn State,
Michigan State over Penn State,
Loyola Marymount over BYU,
Northwestern over Purdue,
Minnesota over Nebraska,
Oregon State over Arizona,
Oregon State over Arizona State,
Cal over #19 Southern Cal,
Michigan State over #20 Ohio State,
Michigan over #20 Ohio State,
Oklahoma over Kansas State,
West Virginia over Kansas State
Lionsfan's completely uninformed picks on the big matches
Stanford over UCLA,
Stanford over Southern Cal,
Wisconsin over Nebraska,
Penn State over Michigan,
Penn State over Michigan State,
Illinois over Purdue,
Oregon over Arizona,
Oregon over Arizona State,
BYU over Loyola Marymount,
Minnesota over Nebraska,
Texas A&M over Kentucky,
Ohio State over Michigan State,
Ohio State over Michigan
(Lionsfan's Season-to-Date "Big Match" Prediction Record: 54-22) 
Lionsfan's Top 25
Stanford
Washington
Texas
Florida State
Wisconsin
Colorado State
Penn State
Florida
North Carolina
Illinois
11. Oregon, 12. Nebraska, 13. Purdue, 14. Arizona, 15. UCLA, 16. BYU, 17. Kentucky, 18. Southern Cal, 19. Ohio State, 20. Arizona State, 21. Long Beach State, 22. Colorado, 23. Loyola Marymount, 24. Santa Clara, 25. San Diego (In: Long Beach State, Colorado, Santa Clara, San Diego
Out: Texas A&M, Northwestern, Minnesota, Kansas State;
Knocking on the door: Duke, Marquette, Creighton, Oklahoma, Texas A&M)
Hottest Team: Stanford, Washington, Wisconsin, Illinois
Losing Steam: Minnesota 
Russ Rose's Top 10: 1. Stanford, 2. Washington, 3. Texas, 4. Florida State, 5. Wisconsin, 6. Colorado State, 7. Penn State, 8. Florida, 9. Illinois, 10. North Carolina
John Dunning's Top 10: 1. Stanford, 2. Texas, 3. Washington, 4. Florida State, 5. Penn State, 6. Wisconsin, 7. Colorado State, 8. Florida, 9. North Carolina, 10. BYU
Jerritt Elliott's Top 10: 1. Stanford, 2. Texas, 3. Florida State, 4. Washington, 5. Wisconsin, 6. Florida, 7. Colorado State, 8. Penn State, 9. North Carolina, 10. Illinois
Mary Wise's Top 10: 1. Stanford, 2. Texas, 3. Washington, 4. Wisconsin, 5. Florida State, 6. Penn State, 7. Colorado State, 8. Illinois, 9. Oregon, 10. Florida
RPI Watch
The third RPI rankings saw Penn State move up five spots, with Northwestern dropping to danger territory in making the tournament. BYU's shot at a Top 16 seed may also be in jeopardy; I'm still not sold on Kentucky as a Top 16 seed, but the other top 15 teams in the RPI would be the ones I would select (but not in this order). I might actually pick Purdue as the replacement in the Top 16, but its RPI may not support a seed…yet:
Stanford,
Florida State,
Texas,
Washington
Wisconsin
North Carolina
Oregon
Florida
Kentucky
Penn State
Nebraska
Illinois
UCLA
Arizona
Southern Cal
Colorado State
Kansas State
Kansas
Cal State Northridge
Duke
Texas A&M
Ohio State
Central Florida
Marquette
Oklahoma
(35. Purdue, 38. Michigan State, 39. Michigan, 43. Minnesota, 44. Northwestern)
Lionsfan's Regional Seed Predictions
I was going to wait until the halfway point of conference play, but I'm too antsy. Here's a look at my very early predictions for the NCAA Regional seeds. Most of these teams appear locked into the Top 16, so it's all about jostling for position.
The Top Five seeds are clear: Stanford, Texas, Florida State, Washington and the B1G champ.
And if the first three win out, they are the top three seeds (if Washington beats Stanford, they both clearly get a #1 seed and the B1G champ is at 5). Can the B1G champ get a #1 seed? Yes, but it would rely on stumbles by Florida State or Washington (remember that the Huskies only match against Stanford is in Seattle). Even then, Wisconsin has a loss at Washington and Penn State has a loss at Stanford, so it's looking more and more likely that the B1G champ is looking at the #5 seed, and we're betting the B1G #2 is very close behind. Despite the fact that I want Penn State as far away from Seattle as possible, here's how I'd predict things now (remember that even as  B1G champs and a top regional seed, the Lions got sent to Seattle in 2004 and 2006?):
Ames Regional: 1. Stanford, 2. Oregon, 3. Nebraska, 4. Kentucky
Louisville Regional: 1. Texas, 2. Wisconsin, 3. North Carolina, 4. Arizona
Minneapolis Regional: 1. Florida State, 2. Florida, 3. Illinois, 4. Southern Cal
Seattle Regional: 1. Washington, 2. Penn State, 3. UCLA, 4. Colorado State
*Colorado State has to beat BYU, while Kentucky has to beat Purdue.
___________________________________
Photo Credits