By Lionsfan
Home Sweet Home?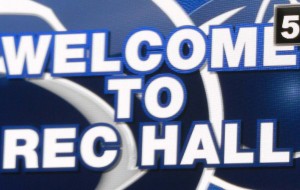 A tough road trip—and a talented Nebraska team—caught up with the Nittany Lions on Friday night. Despite steamrolling the Huskers 25-12 in the first set, Penn State couldn't keep control of the match—and Nebraska's improved play—dropping the next three sets 22-25, 20-25, 23-25. The loss dropped the Lions two spots to #5. The win figured to move Nebraska up over its top two conference rivals, but the next night a five-set loss to Ohio State tempered the weekend for the Huskers, who remained at #8.
Penn State, Nebraska and Wisconsin all now have one conference loss, and Penn State faces one of its biggest remaining roadblocks on Saturday—Illinois. Since 2005, only two conference foes have walked away from Rec Hall with a win: Michigan State in 2013, and Illinois in 2011. After losing three of four matches in early September, the Fighting Illini have won seven of their last eight, coming off a four-set loss to Wisconsin.
But both teams will face stiff challenges Wednesday night: In its conference home opener, Penn State squares off against freshly ranked Northwestern—a team that took an extended set off the Lions in Rec Hall last year, and took them to five in Rec Hall in 2011 (remember that 25-13 set the Wildcats won?!). Meanwhile, Illinois travels to Columbus to face an Ohio State squad that isn't looking to be an easy out for anyone.
Cats Climb (You Can Still Have Dinner with this Very Cool Cat!)
After a convincing sweep of Minnesota (helping to offset a sweep loss to Wisconsin), Northwestern finally cracked the Top 25 after hovering on the edge for five weeks. At #24, Northwestern is making its first appearance in the poll since Nov. 15, 2010 (in a string of eight consecutive weeks). The Cats also debuted at an impressive 22 in the first RPI. From the Northwestern SID: 
For the second consecutive week and the third time in four weeks, one of Northwestern's talented newcomers took home Big Ten Freshman of the Week honors on Monday. Outside hitter Symone Abbott claimed the accolade this week after averaging 5.7 kills per set in two matches against No. 6 Wisconsin and No. 18 Minnesota. In NU's three-set victory over the Golden Gophers on Oct. 5, Abbott buried a career-high 21 kills and hit .319 on the day. Freshman setter Taylor Tashima was named the conference's Freshman of the Week on Sept. 29, while Abbott won her first award on Sept. 15 after a strong performance at the Wildcat Classic.
[Editor's Note: Two very cool cats (Tip and Willow (pictured at right) have re-affirmed their offer of dinner to everyone in attendance at Rec Hall tonight if there is a sell out (defined as 5,000+).  C'mon gang — we are privileged to watch one of the great women's volleyball teams in the country, with the greatest coaching staff in the country, and all we have to do is show up to get access to two of the two coolest cats going?  Let's do it!]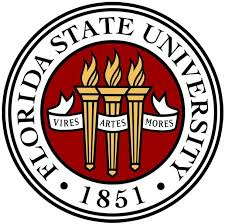 Rising Sun(shine State Team)
Despite a scare from the Miami Hurricanes, Florida State survived in five (the fifth time this season) to notch two more wins for the weekend—and continue to make history. The 15-0 Seminoles had already topped their program-best start from 1997 (12-0),  and last week climbed to fifth in the national rankings—a program best (their previous best was #6 in September of 2012, a mark they tied earlier this season). The Seminoles have now climbed to #4, which isn't just a Florida State record, it's an ACC record—tying the #4 ranking held by Georgia Tech on Oct. 27, 2003. Will the Seminoles go even higher? Florida State also debuted at #2 in the season's first RPI rankings, and we have to imagine that Coach Chris Poole is the frontrunner for National Coach of the Year.
From the Florida State SID: "It's really amazing what these ladies have accomplished so far," Poole said. "I'm very proud of the effort and determination and I'm looking forward to seeing that continue."
Up next is a road contest at hot-and-cold Louisville, who has wins over Arizona State and Kentucky—and losses to Virginia (congrats, Dennis Hohenshelt!) and Boston College. 
Keep On Truckin'…
Hey, remember Stanford? All it does is keeps winning—this season marked the seventh time since 1986 that the program finished its pre-conference slate undefeated. With victories over the Oregons last weekend (improving its record against the Beavers to 57-0), the Cardinal is 14-0 and off to its best start since 2010—when the team lost its 15th game of the season (insert dramatic prairie dog clip here). Does doom await in the desert? Stanford travels to Tucson and Tempe this weekend for battles against the 'Zonas. The Wildcats are coming off a sweep loss at Colorado (and also have to face Cal Wednesday night), while the Sun Devils needed five to beat the Buffalos…but then lost in four at Utah. The stats don't seem to predict an upset: Stanford is 61-6 all-time versus Arizona, who last beat the Card in 2005 (in a pair of five-set victories); and 63-4 against Arizona State (25-0 in the John Dunning tenure), the last Sun Devil win coming in Tempe in 2000.
Battle for the Northwest
You get the feeling Washington and Oregon really enjoy beating each other. Washington leads the series 60-22, but since 2006 there have been five 5-set matches—including the infamous 2012 tilt in Seattle, which the Huskies won 26-24, 16-25, 21-25, 32-30, 25-23. Does another fierce battle await Sunday afternoon in Eugene? The Ducks are coming off a sweep of Cal and a four-set loss to Stanford, while the Huskies swept USC and survived UCLA in five…like Florida State, the team's fifth 5-setter (all wins) of the season. But neither team can look ahead—they both have to get by two teams itching for an upset: Washington State took USC to five, while Oregon State is 12-3.
DigNittanyVolleyball's North Pole Poll (It's Cold at the Top) 10-6-14 (Coaches' Votes per

10-6-14 AVCA Poll

) Click on Images for More Information
Rank
North
Pole
Poll

W
L
John
Dunning's
Top 10

Lionsfan's
Top 10

Russ
Rose's
Top 10

Mary
Wise's
Top 10
#1
(#1=
10 pts)


(40 pts)
14

0
#2
(#2=
9 pts)



(34 pts)
11
0


#3
(#3=
8 pts)



(32 pts)
15
0
Penn
State


Penn State




#4
(#4=
7 pts)
Penn
State



(28 pts)
15
2
Florida
State
Florida
State
#5
(#5=
6 pts)
Florida
State

(25 pts)
15
0
Wisc.

Penn
State


Penn State



Florida
State
#6
(#6=
5 pts)
Wisc.



(21 pts)
12
2
Florida
State
Wisc.

Wisc.

Wisc.

#7
(#7=
4 pts)
Colorado State


(15 pts.)
16
1
Colorado State
Colorado State
Colorado State
#8
(#8=
3 pts)



(12 pts.)
9
4
Colorado State
#9 (tie)
(#9=
2 pts)



(5 pts.)
14
2
#9 (tie)
(#10=
1 pt.)




(5 pts.)
10
3
Lionsfan's 11 through 25 Teams:
11. North Carolina, 12. UCLA, 13. BYU, 14. Kentucky, 15. Arizona, 16. Illinois, 17. Texas A&M, 18. Purdue, 19. Arizona State, 20. Hawaii, 21. Southern Cal, 22. Northwestern, 23. LMU, 24. Minnesota, 25. Creighton (In: Creighton; Out: Pacific; Knocking on the door: Pacific, Oregon State, Duke, Marquette, Kansas State, Oklahoma, Washington State)
This week's AVCA Top Ten Action
Stanford @ #16 Arizona, @ #18 Arizona State
Texas vs. Baylor, Texas Tech
Washington @ Oregon State, @ #11 Oregon
Florida State @ Louisville, vs. NC State
Penn State vs. #24 Northwestern, #15 Illinois
Wisconsin vs. Rutgers, Maryland
Colorado State @ Wyoming, vs. Fresno State
Nebraska @ Michigan State, Michigan
Florida vs. Georgia, #19 Texas A&M
BYU @ Pacific, @ Saint Mary's
Other key clashes this week
#21 Hawaii @ Long Beach State
Upset Alerts
Illinois over Penn State,
Wyoming over Colorado State,
Michigan over Nebraska,
Michigan State over Nebraska,
Pacific over BYU,
Washington State over Oregon,
Ohio State over Illinois,
Cal over Arizona,
Cal over Arizona State,
Alabama over Texas A&M,
Cal State Northridge over Hawaii,
Long Beach State over Hawaii,
Lionsfan's completely uninformed picks for the big matches
Stanford over Arizona,
Stanford over Arizona State,
Oregon over Washington,
Penn State over Northwestern,
Penn State over Illinois,
Florida over Texas A&M,
Hawaii over Long Beach
Lionsfan's Season-to-Date "Big Match" Prediction Record: 39-16
Hottest Teams: Stanford
Losing Steam: Texas A&M, Loyola Marymount
_____________________________________
Photo Credits