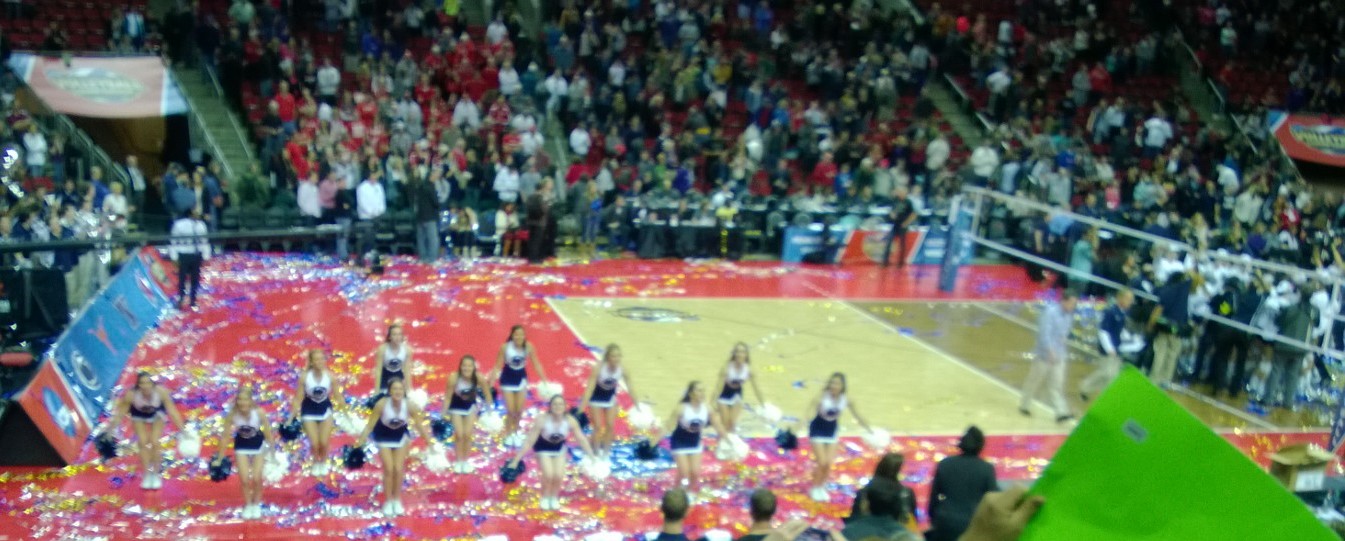 It was match in which both teams played with heart, and neither team gave an inch.  But in the end, there was One Team.  Penn State.  Great job, and many thanks!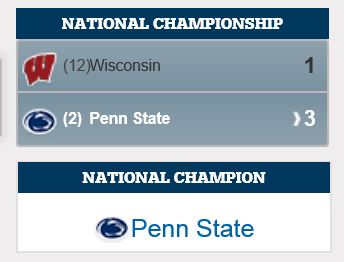 Saturday night marked the final game for six Penn State seniors: 6-5 MH Erica Denny, 5-6 DS Maggie Harding, 6-2 OH Maddie Martin, 6-1 OH Deja McClendon,6-4 RS/Opp Ariel Scott, and 6-6 MH Katie Slay, but it was the perfect ending, as #2 seed Penn State (34-2) won its sixth NCAA women's volleyball national championship — one for each senior — with a comeback win in the 4th set to down #12 seed Wisconsin (28-10) (25-19, 26-24, 20-25, 25-23).
It was a night in which it wasn't always pretty, but led by Ariel Scott (a match-high 21 kills), Katie Slay (14 kills), and Deja McClendon (11 kills, 8 digs) (all of whom were named to the NCAA All-Tournament team), and NCAA Tournament Most Outstanding Player Jr. setter Micha Hancock, Penn State clawed their way back in the fourth set and walked off with the Championship trophy.  6-2 So. Megan Courtney and 5-6 Jr. libero Dominique Gonzalez paced the defense for the Nittany Lions with 20 digs each (Micha Hancock had 16).
Key (Arena) Moments; Post-Match Celebration
Match Highlights
Here are video highlights from the NCAA:
Post-Match Press Conference
Match Stats
(Courtesy, GoPSUsports.com)