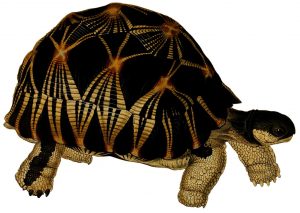 Maryland has a decidedly Penn State lineage, with head coach Steve Aird, assistant coach Adam Hughes, and assistant coach Kristin Carpenter all having either coached, played or been on the staff at Penn State (or in the case of Aird, both, having played for the men's team and coached for the women's team).  So there's a bit more to the rivalry than meets the eye.  The Terps had won the first set from Penn State the last two times the Nittany Lions visited College Park (25-21 in 2016 and 25-21 in 2015).  Though both matches ended in 3-1 wins for Penn State,  Maryland came into last night's match with high expectations, starting with back-to-back highly-regarded recruiting classes.
Penn State wasn't phased, coming out of the gate strong, as they pounced on the Terps early, winning the first two sets authoritatively, 25-17 and 25-11.  The third set?  Not so much, as Maryland showed it has plenty of pride and plenty of skill, pushing the Nittany Lions to the limit, but falling short as Penn State closed out the sweep with a 25-23 third set win.
6-3 Sr. MB Haleigh Washington continued her superlative play, as she posted a match-high 11 kills (.588 hitting % — .509 for the season!), with 7 blocks, 3 digs and 2 service aces.  6-1 Sr. OH Simone Lee tallied 10 kills (.444 hitting %), adding 6 digs and 4 blocks.  6-1 Sr. OH Ali Frantti had a quiet night offensively, but led Penn State with 12 digs and a career-best 4 service aces. Penn State hit .301 for the match, with 12 team blocks, to .133 for Maryland, which managed 4 team blocks.
Match Stats
(Courtesy of GoPSUsports.com)