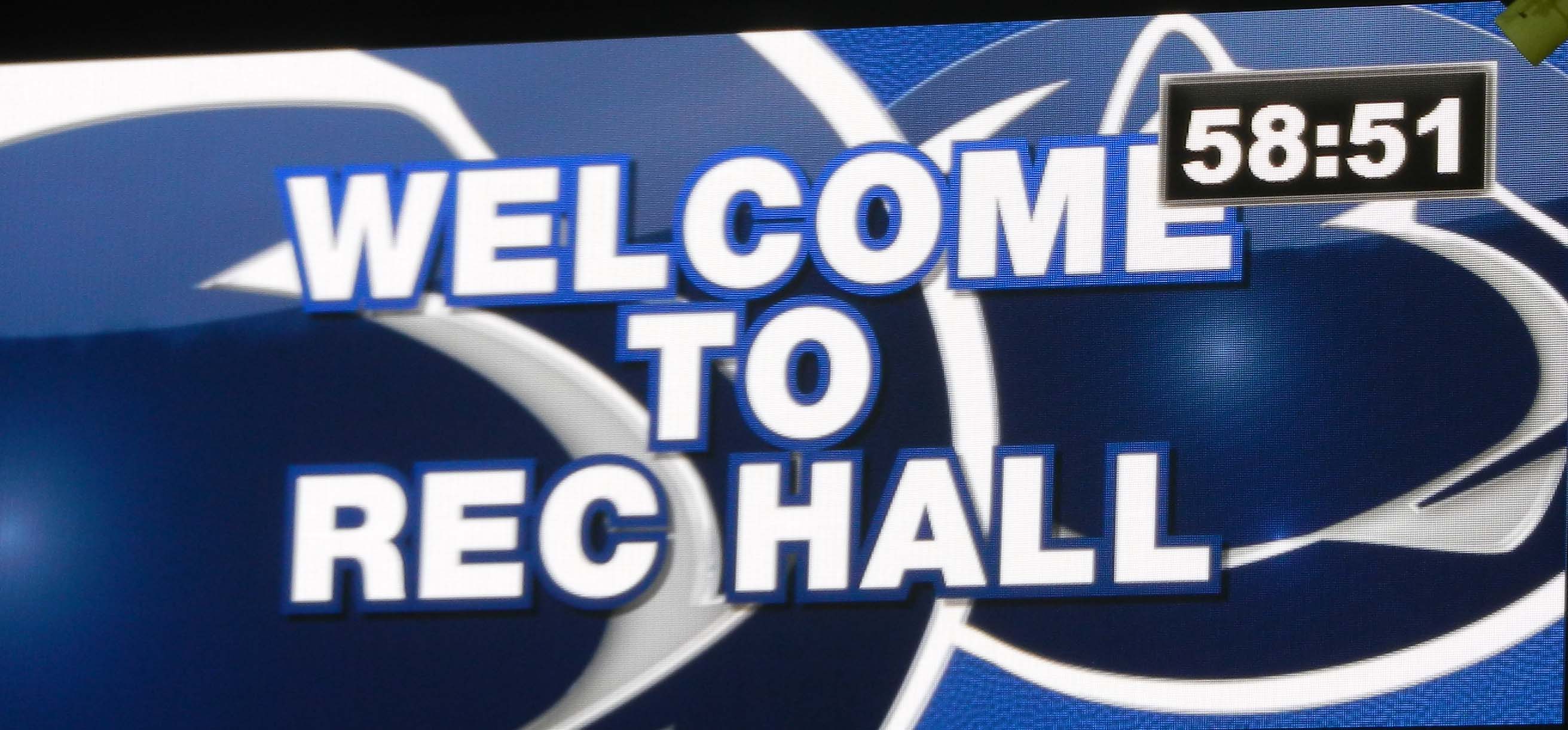 We are appreciative of all the fans that came out tonight.  I am real pleased about that. I think we played well and there really weren't any areas that were worrisome tonight.

(Penn State Head Coach Russ Rose, after win over Ohio State Wednesday night.)
When Russ Rose spoke after Penn State's 3-0 (25-18, 25-16, 25-14) win over #14 Ohio State Wednesday night, it was unusual — Rose almost never speaks to the media after a Penn State match.  Then again, why not?  Penn State played a solid match all around, the crowd was enthusiastic even without Penn State's awesome band and "Russ's Rowdies" cheering section (we miss you, students!), so why not give credit where credit was due?
There was alot of credit to pass around.  6-4 Jr. RS/Opp Ariel Scott led all players with 15 kills (.519 attack %), followed by 6-1 Jr. OH Deja McClendon's 11 kills, 6-2 So. MH Nia Grant's 8 kills (.727 atttack % !) 6-6 Jr. MH Katie Slay's 7 kills. 6-2 Fr. OH Megan Courtney was limited to 3 kills, but once again did a stellar job blocking, with 2 solo blocks (giving her a team-leading 24 for the season!) and 3 block assists.  Slay also finished the match with 5 total blocks.
For the Buckeyes, Sr. OH Mari Hole had 10 kills and 8 digs, Jr. Kaitlyn Leary posted 6 kills, and L Davionna DiSalvatore registered 10 digs.
Match Stats
(Courtesy of GoPSUsports.com)