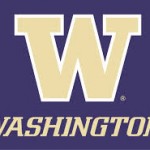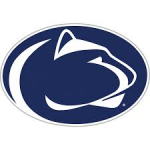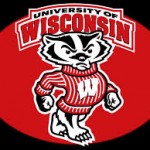 With Washington and Penn State only having one common opponent to date — the Wisconsin Badgers, which lost to the Huskies 3-2 in Seattle on September 19, 2014 and lost to Penn State 3-0 in Madison on September 24, 2014 — we thought we'd take a look at how the two teams fared against the Badgers, and how the Badgers fared against each of the other two teams.  We were going to do this comparison for Attack Stats and Blocking, but honestly, our slacker staff rebelled and said "No way."  That's the printable version.  So it's just Attack Stats — which still ends up being a really, really big table.
A couple of points to note: First, the Wisconsin-Washington match went to five sets, so the total kills and kills/set aren't one-to-one comparable to the Wisconsin-Penn State match.  Second, the Wisconsin-Washington match ended at around midnight, Badger time, on the Huskies home court, and one night after the Badgers had played a high-profile match against USC, whereas the Wisconsin-Penn State match was played in Madison, at a very civilized 7:30 p.m. Badger time.  Whether any of these factors play into the comparative statistics, who knows, but we think they're worth noting.
The stat that really jumps out?  Penn State outhit Wisconsin by .288 to .148 (a .140 differential in favor of the Nittany Lions), whereas Washington outhit the Badgers by .253 to .178 (a ..075 differential in favor of the Huskies).  That's not to say Penn State would have a hitting differential over Washington of .073 — the stats just don't work that way — but for us it does suggest that overall, Penn State played better against the Badgers than the Huskies did (another statistic that suggests that is Penn State swept Wisconsin, whereas the Badgers took Washington to five sets).
Take a look:
Lions & Huskies vs. Badgers: Attack Stats
Team
Player
SP
K
K/S
E
TA
%
Penn
State

PSU
Team
3
53
17.67
12
125
.288



Huskies
Team
5
56
11.20
15
162
.253
Wisc.



Badgers
vs.
Huskies
5
69
13.80
36
185
.178
Wisc.



Badgers
vs.
PSU
3
35
11.67
17
122
.148
Penn
State

Hancock,
Micha
3
9
3.00
0
12
.750



Wade,
Melanie
5
8
1.60
0
14
.571



Sybeldon,
Lianna
5
11
2.20
1
22
.455
Wisc.



Thomas,
Courtney
vs. Huskies
5
18
3.60
5
32
.406
Penn
State

Whitney,
Aiyana
3
8
2.67
2
17
.353
Wisc.



Thompson,
Dominique
vs. PSU
3
6
2.00
1
15
.333
Wisc.



Thompson,
Dominique
vs. Huskies
5
12
2.40
5
22
.318
Wisc.



Chapman,
Ellen
vs. PSU
3
13
4.33
1
42
.286
Penn
State

Lee,
Simone
3
12
4.00
3
34
.265



Scambray,
Tia
5
9
3
25
.240
Penn
State

Frantti,
Ali
3
9
3.00
4
21
.238



Nelson,
Kaleigh
5
11
2.20
4
33
.212
Wisc.



Nelson,
Haleigh
vs. Huskies
5
8
1.60
4
21
.190
Penn
State

Grant,
Nia
3
7
2.33
4
16
.188



Vansant,
Krista
5
17
7
54
.185
Wisc.



Nelson,
Haleigh
vs. PSU
3
6
3
17
.176
Penn
State

Courtney,
Megan
3
8
2.67
4
25
.160
Wisc.



Chapman,
Ellen
vs. Huskies
5
14
6
52
.154
Wisc.



Carlini,
Lauren
vs. Huskies
5
2
0.40
1
12
.083

Wisc.



Bates,
Kelly
vs. PSU
3
9
3.00
7
26
.077
Wisc.



Bates,
Kelly
vs. Huskies
5
14
2.80
13
43
.023
Wisc.



Carlini,
Lauren
vs. PSU
3
0
0.00
0
3
0.00
Schwann,
Courtney
3
0
0.00
0
7
0.00



Jones,
Chrissy
3
0
0.00
0
6
0.00
Wisc.





Thomas,
Courtney
vs. PSU
3
1
0.33
4
18
-.167
____________________
Photo Credits
Micha Hancock: courtesy of GoPSUsports.com