Penn State women's volleyball middle blocker Kaitlyn Hord has been invited to train with the U.S. women's national team March 14-21 in Anaheim, California.
The rising junior and two-time All-American is among a host of collegiate players who were invited to participate in the joint training camp, which will also feature the Japanese women's national team.
Congrats to Big Kait for being invited to train with the 🇺🇸 and 🇯🇵 women's national teams in a joint training camp March 14-21 in Anaheim!

Details | https://t.co/FtTOuwQLzz pic.twitter.com/jf03GTapCp

— Penn State Women's Volleyball (@PennStateVBALL) February 14, 2020
Hord was named an AVCA first-team All-American following a terrific sophomore season that saw the Lexington, Kentucky, native tally 310 kills and 149 blocks.
She started all 33 matches for the Nittany Lions in 2019 and tied Michigan's Cori Crocker for the nation's second-best hitting percentage (.440).
Hord will be joined by a handful of familiar faces from the Big Ten when she arrives in Anaheim. Wisconsin's Sydney Hilley and Danielle Hart are scheduled to be in attendance, while Minnesota's Stephanie Samedy is also on the roster.
Hord follows in the footsteps of Kendall White, who was invited to train with the U.S. women's national team this past summer before an excellent senior campaign. White became the program's career digs leader with 1,994 and took home Big Ten Defensive Player of the Year honors for the second straight time.
Hord has only been playing volleyball since she was 14 years old, so she still has plenty of room to refine her game, which is a scary thought for Penn State's opponents this coming season.
Hord, who checks in at 6-foot-4, will represent the United States in an exhibition match against the Japanese women's national team on March 20 at Santiago Canyon College in Orange, California. First serve is scheduled for 7 p.m. PT.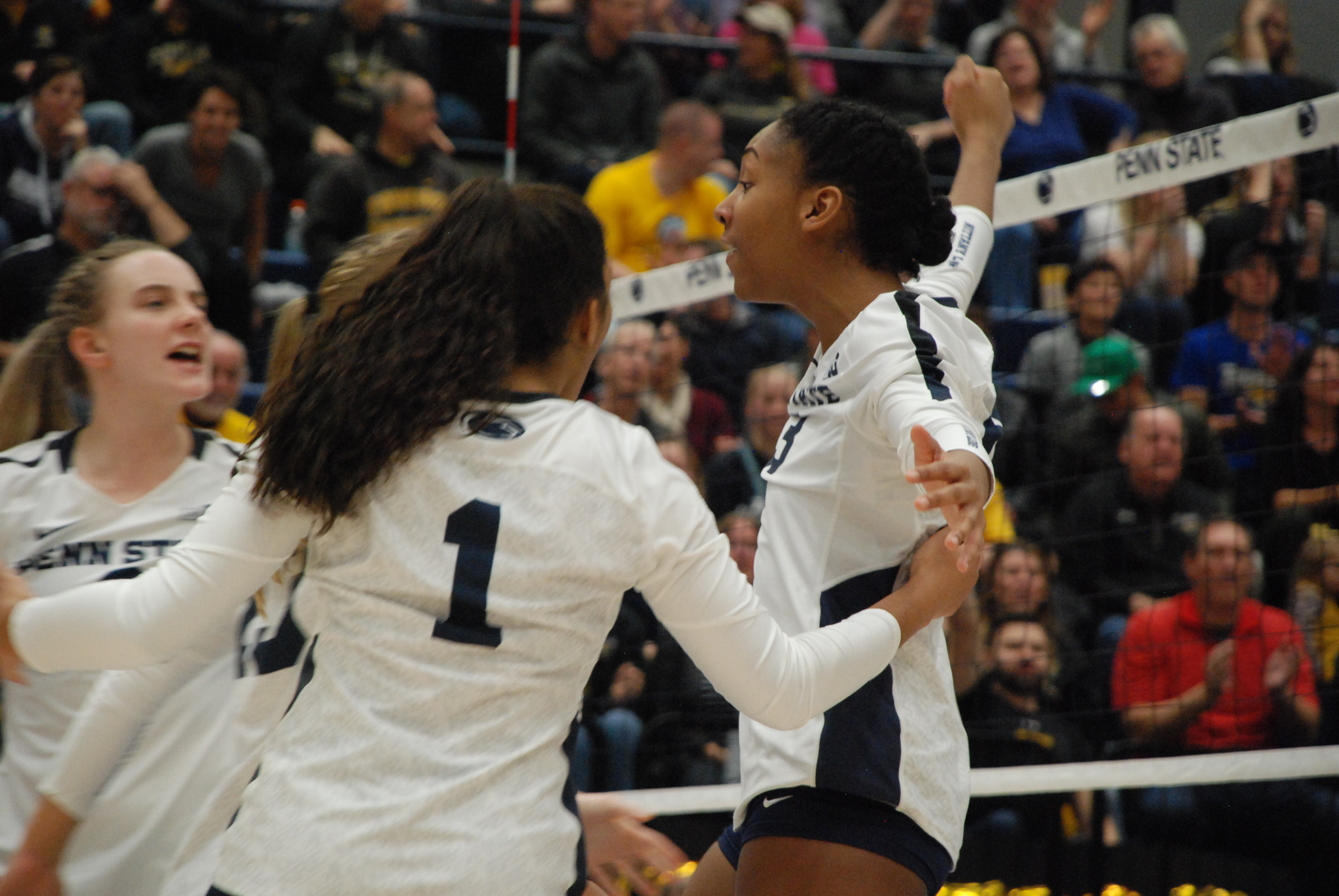 Although the roster is mainly made up of college players, a group of U.S. women's national team regulars, including three Olympians, will also participate in the training camp.
Hord will have the chance to learn from Jordan Larson, Foluke Akinradewo, Rachael Adams, and Tori Dixon before returning to University Park to finish up the spring semester.
Additional college players may be added to the spring training camp roster after U.S. women's national team open tryouts February 21-23 in Colorado Springs.
Hord headlines a star-studded junior class that will be the engine that drives this year's Penn State team. She and Serena Gray are easily one of the most fearsome middle blocker tandems in the country.
Their head coach, Russ Rose, recently signed a four-year contract extension to remain in charge of the Nittany Lions through the 2023 season.