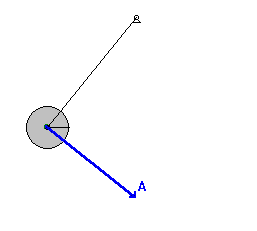 Nittany Lions Take Gophers in Back-and-Forth Five-Setter
Quote of the Day:
We out blocked them and out hit them so I don't know if they out muscled us.  If the question is 'did you stop Tori Dixon?' I don't think anybody really stops her.  I think she's an incredible talent. Seventy-five percent of their swings went to three hitters, and you know where they're going but they still had the ability to score. Russ Rose, quoted in an article by Wynton Jake Somerville, The Daily Collegian.
This one was . . . nerve-wracking.
Minnesota came back after dropping the first set (25-19) to seemingly block Penn State off the court in the second set (23-25), promptly lost that momentum with a third-set loss to the Nittany Lions (25-21), found their groove in taking the fourth set (25-22), then, after trailing 9-3 in the fifth set, went on a 7-2 run to pull to 11-10, but lost four of the next five points to lose the set (15-11) and the match (3-2).
At one point in the match, color commentator Liz Tortorello-Nelson, describing the exceptional play of the Gopher's 6-3 Sr. MB Tori Dixon, said "She's on fire.  She's running on all cylinders!"  We have a suggestion for Minnesota head coach Hugh McCutcheon: the next time Penn State plays you guys, if Dixon is both "on fire" and "running on all cylinders," as a public safety measure, you need to turn off her engine.   That's waaaaay too dangerous .
6-4 Sr. RS/Opp Ariel Scott recorded 25 kills — her best this year, followed by  6-6 Sr. MH Katie Slay's 16 kills (ties her career-best).  Slay also totaled 10 blocks.  (The match was a bit of a block-a-thon, as the Nittany Lions totaled 18.5 to 18.0 for the Gophers .)  6-1 Sr. OH Deja McClendon had 14 kills, 16 digs and four blocks (two solo) — her fourth double-double of the season — and 6-2 So. OH Megan Courtney  had 10 kills, six blocks, and 22 digs — her career best for digs.  (Ashley Wittman also recorded 22 digs, which was just one under her career best of  23 vs. Wisconsin on October 19, 2011.  She really digs October?)
5-11 Sr. setter Micha Hancock guided the Nittany Lion offence with a career-high 67 assists, to go with four kills, eight digs and one block.
Match Stats
(Courtesy of GoPSUsports.com)