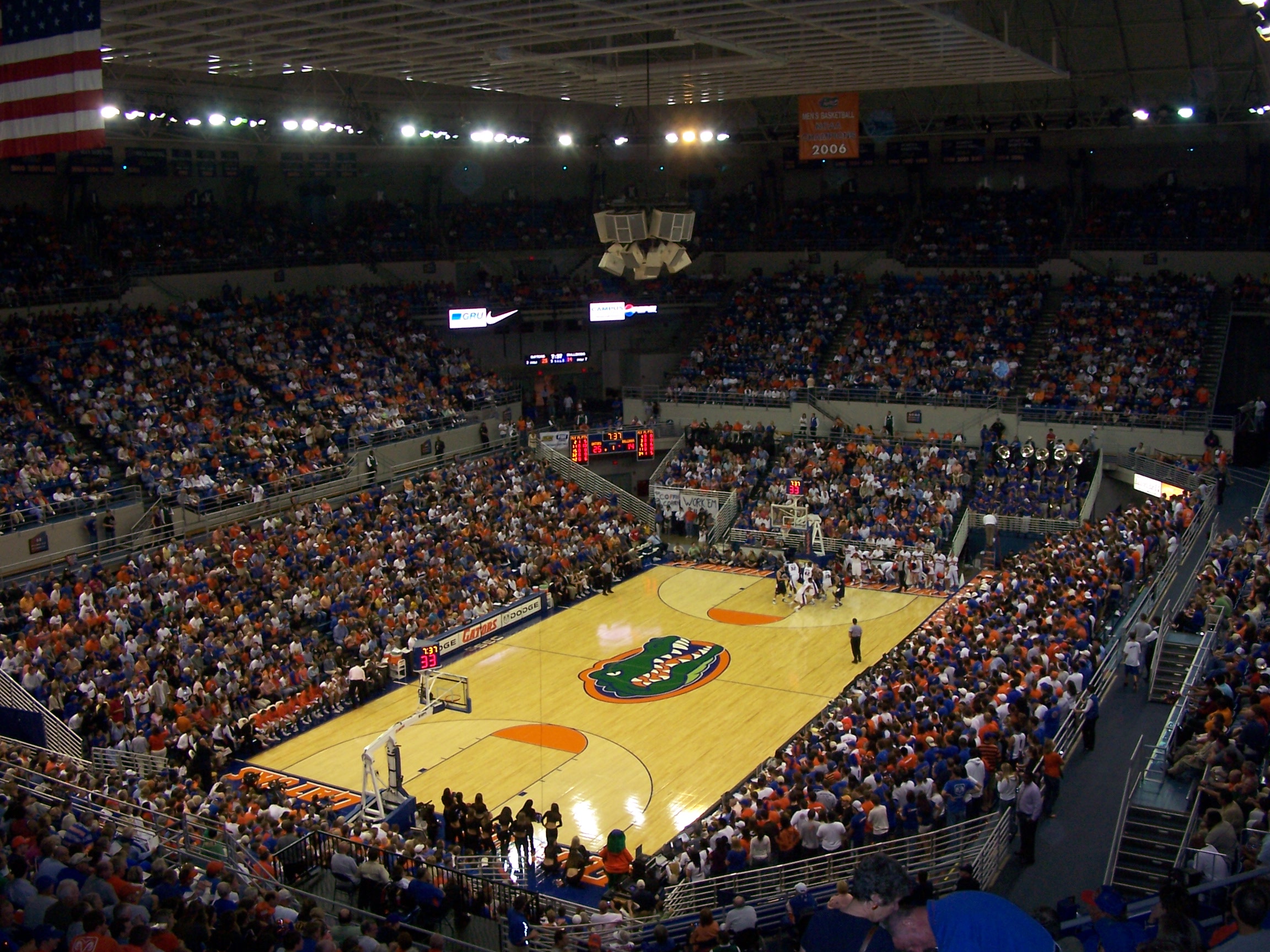 When: Friday, September 10, 2010 7:30 p.m. ET
Live Webcast: Live Video
Live Stats: GameTracker
Last December, when Penn State met Florida in the NCAA Sweet Sixteen, the question from most fans (not Russ Rose, the Penn State staff, or the players — we believe that they are much more sensible than fans) was not whether Penn State would win, but whether they would sweep the Gators.  Playing in Gainseville for the first time since 2003 (a loss in the Regional Final), Penn State (led by Sr. OH Megan Hodge with a match-high 20 kills) won three straight sets, 25-12, 25-18, 25-21. 
This year, the questions are somewhat different.  With all-American Alisha Glass gone (to become the starting setter on the U.S. National Team) Penn State fans are wondering whether either of this year's top two setters  — sophomore Kristin Carpenter (So. S, 9.59 aps, 2.12 dps) or Freshman Mikinzie Moydell will rise to the level needed to defeat a top-flight opponent like Florida.  This view says (not unreasonably) that even with the returning firepower of First Team AVCA All Americans Blair Brown , (Sr., Opp., 3.56kps, .345 hit %, 2.00 dps, 1.06 bps) and Arielle Wilson, (Sr., MH, 2.67 kps, .472 hit %, 1.22 bps), and standout defender Fatima Balza (Sr., MH, 1.69 bps, 1.15 kps) returning, along with backrow stalwarts Alyssa D'Errico (Sr., L, 5.22 dps, 0.94 saps) and Cathy Quilico, and outstanding Freshman Deja McClendon (Fr., OH, 3.67 kps, .413 hit %), either Carpenter or Moydell will have to step up.
Other Penn State fans focus more on how the loss of Megan Hodge,  Alisha Glass and the injured Darcy Dorton will affect the team.  This view says questions whether this Penn State team, at this point in the season, has the experience and cohesiveness to challenge a top-four team like Florida.  Despite the great job Carpenter has done so far stepping in at setter, and the undeniable talent of Brown, Wilson & Company, these fans take the Glass Half Empty point of view: these returning stars are indeed phenominal players, but without  Hodge, Glass, and Dorton, they are "diminshed" — those three players simply made everyone else that much better.  Without them, opponents can concentrate on defending Brown and Wilson (though Deja McClendon might take issue with that, as might Katie Kabbes  — who has played solidly since her admittedly terrible, statistically speaking, opening weekend). 
A similar, but slightly different view focuses more on the inexperience at key positions — not that the talent that was lost from last season (though the two concepts are obviously related).  That view says  that players like Carpenter, Moydell, and McClendon haven't played enough, haven't played enough with this team, and haven't played against such a tough opponent in such a pressure-filled atmosphere.  They point to Florida's (justifiable) confidence, the Gator's victory over Nebraska at Nebraska (with wins over two other ranked teams) and the undeniable incentive of beating the  No. 1-ranked team and bring  ending The Streak.
For my part, I'll be surprised — pleasantly so, but surprised nonetheless — if Penn State wins both its matches this weekend.  I won't be shocked — though I'll be disappointed — if they go 0-2.   Count me in the camp that says sure, Brown, Wilson, McClendon, D'Errico, Quilico, and Carpenter bring their "A" games, but I'm also looking to Kabbes and Balza: they're both veterans and they both played at Florida last season.  Now is their chance to shine.  
Attack Leaders - 2010
Blocking Leaders - 2010
Set/Serve Leaders - 2010
Recept/Dig Leaders - 2010