Where: West Lafayette, IN
When: Saturday — 10-5-13 (7:00 p.m. ET)
Media: Big Ten Digital Network (Stream); CBSSports.com GameTracker
The Buzz on Purdue: It's hard to get a read on #24 Purdue.  They came into last night's match against #12 Ohio State with a 9-4 overall record, but 0-2 in the B1G, and had yet to defeat a ranked team. 

Not to worry, Boilermaker fans, the team served up a menu of balanced scoring (five players had at least six kills) and impressive back court defense for a 25-23, 25-15, 25-21 sweep of the Buckeyes. Among the key players for Purdue are 6-1 Jr. S/OH Val Nichol (10 kills on a .421 attack %, plus 15 assists and seven digs against OSU), 6-0 So. OH Sam Epenesa (nine kills against OSU), 6-2  RS Sr. OH Catherine Rebarchak (8 kills against OSU), 6-1 Jr. MB KiKi Jones (7 kills), 6-4 So. OH Annie Drews (6 kills), 6-1 RS Fr. MB Faye Adelaja (4 blocks against OSU), 5-6 RS Sr. DS Carly Cramer (a match-high 14 digs against OSU), and 6-1 Sr. OH/DS Hilliary Fox.

Here are video highlights (courtesy of PurdueSports.com)
The Buzz on Penn State: The Nittany Lions may not have coaxed all of their jittery fans off the ledge, but after their sweep of Indiana in Bloomington on Wednesday night, Penn State (11-2, 2-1 B1G) should be feeling better than it did after its five-set loss to Michigan State on September 27th.  6-1 Sr. OH Deja McClendon and 6-2 So. OH Megan Courtney stood out for the Nittany Lions.  Courtney had a tremendous match, 15 kills on 20 swings and no errors (for those keeping score, that's a .750 attack% — Courtney's best at Penn State).  McClendon followed her great match against Michigan with another solid performance, with 13 kills (.500 attack %), while recording five digs and four blocks.  6-6 Sr. MH Katie Slay had five blocks (one solo) to go with five kills.  All 5-11 Jr. setter Micha Hancock did was lead the team to a .507 attack percentage, with 38 assists and four service aces.

Key players for the Nittany Lions include 5-11 Jr. setter Micha Hancock (leading the nation in aces per set for the fourth straight week, averaging 0.86 per set, 2012 AVCA 1st Team All-America, Volleyball Magazine 1st Team All-America, Big Ten Setter of the Year, and All-Big Ten); 6-4 Sr. Opposite Ariel Scott (2012 AVCA 1st Team All-America, Volleyball Magazine 1st Team All-America, Big Ten Player of the Year, and Unanimous All-Big Ten); 6-1 Sr. OH Deja McClendon (2012 AVCA 3rd Team All-America, Volleyball Magazine 2nd Team All-America, and Unanimous All-Big Ten); 6-2 So. S/OH Megan Courtney (AVCA Mideast Region Freshman of the Year, Unanimous Big Ten All-Freshman Team, and Big Ten Freshman of the Year); 6-6 Sr. MH Katie Slay (AVCA 2nd Team All-America, Volleyball Magazine 2nd Team All-America, All-Big Ten), 6-2 Jr. MB Nia Grant, 5-6 Jr. libero Dom Gonzalez, 6-2 OH/Opp Paulina Prieto Cerame and 6-5 OH/Opp/MH Aiyana Whitney — both highly-touted players who redshirted in 2012 — 6-2 Sr. OH Maddie Martin, 5-6 Jr. DS Lacey Fuller, and 5-6 So. DS Kendall Pierce.
Fanalysis
(by Akbar)
I was very pleased with how the team and the staff responded to the Michigan State loss the next evening with there 3-1 win over a very good Michigan team.  Here's my take on the progress of the Nittany Lions [Editor's Note: written prior to Penn State's win over Indiana.]
Leadership (Peloton Edition)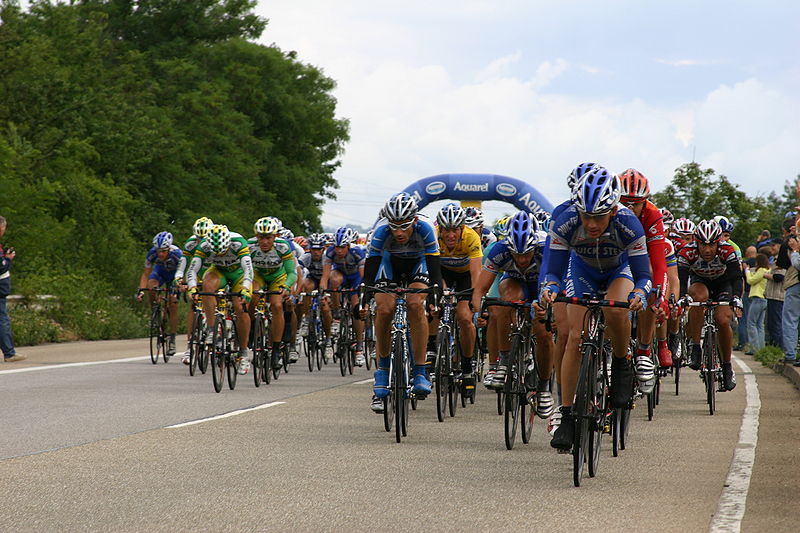 We have heard the concern about Penn State's "lack of leadership" ad nauseam for the past year or more, and while I agree with the observation, I have come to the conclusion that this unit of girls functions as a Peleton.
Peloton is a French word for a little ball, platoon, field, bunch or pack. The peloton travels as an integrated unit (similar in some respects to birds flying in formation) with each rider making slight adjustments in response to their adjacent riders (particularly the one in front of each). When developed, riders at the front are exposed to higher loads, and will tend to slip off the front in order to rejoin the pack farther back.  With sufficient room to move, this may develop into a fluid situation where the center of the peloton appears to be pushing through its own leading edge.
We can all agree that leadership takes many forms and, in the case of Penn State, I feel comfortable in noting that although you have All Americans like Deja, Ariel and Micha, who all stepped up their game against Michigan, the group is best moving and separating from the others when they work together and ALL take turns leading and carrying the load.  In the Michigan match, we witnessed points where Micha took over with her jump serve, both Deja and Megan had moments with huge roundhouse swings from the outside, Katie Slay's back-to-back massive blocks, and unbreakable passing from Dom.
I could go on, but it became very evident that with this "peloton" mode in action, Penn State became too much for Michigan, as one Penn State player or another seemed to rise up just when the Wolverines  thought they had controlled some aspect of PSU's game plan.  Mind you, each of these players had a moment or series where things were messy, but the team recognized this, and each time someone new emerged to lead.  That is huge and so difficult to game plan against.
Improvements
A. Scott/Micha
Scott is finding her groove and the connection on the left side, which has struggled all year, took a major step forward with Micha delivering a much faster high "go" ball in which Ariel hit some thundering balls that were the hardest hits I've ever seen from her.  She is coming full bore with total force and momentum into that ball.  Although she had a few moments of not getting a kill early, she led the "group" at times and finished with 15 kills (.305)
Lacey Fuller/Kendall Pierce
Both have proven to be valuable situational subs and executed very well in the Michigan match.  I find the team responds and fights hard to keep them in there to make runs.  Kendall has proven last and this year that she has the ability to go on 3-5 point runs with her serve.  Lacey was more aggessive with her serve against the Wolverines, and had huge momentum digs and diving efforts.
Its funny how the team emotionally responds to a higher level when these two are in, especially Lacey. I also thinks its a bonus to be able to move Dom to the 1 when Lacey is in. Lacey is very fast and Dom is excellent out of the 1.
Deja/Megan
In my mind Deja was superb and Megan looked like a 27 year old savvy veteran in this game. Both had some wicked serves coming their way and handled them extremely well.  Courtney is such a blocking force and helped Penn State grab the lead with some huge 1-1 blocks.  Knowing you have two leftside blockers like that is a huge bonus.  Megan and Deja had some groove moments where they surged with a combination of long striding full swings for kills and some clutch tips over the block that were equally devastating.  Both showed tremendous growth in court vision.
I watched Deja set a beautiful 4 ball to Megan, which she crushed, and Deja was so pumped for that assist. The little things like that resonate so much and, in my opinion, were missing in some previous matches.
Micha
Her connection with Ariel and her willingness to reverse flow more was a huge jump.  Although the middles were not as clean as against MSU, Micha still found some kills there, but found better ways to score from isolating her pins.
Coaching
I don't think any of us would have been comfortable sitting in the lockeroom after the MSU match, but I'm sure Coach Rose was clear in what each player needs to bring.  I felt the staff was sharp in the blocking schemes and found a way to finally shut down Toon to close out the match.  They used the short serve effectively.
I was very impressed how supportive Coach Rose was when he saw a well-executed play.  With the working in sync theme that I have eluded to, a play that sticks out in my mind was a ball that Micha ran and fell back to touch deep in the 1 and most all the team responded by following the play.  Megan emerged to dive to bring the ball back over her head to be free-balled back on to the Michigan side.  Michigan was subsequently ROOFED on a pipe by PSU's waiting triple block.  The crowd exploded, and Coach Rose stood up and applauded.  His reaction doesn't go unnoticed and it is clear to me he has a clear pulse on his team and what they need at different times.
My #1 impression
The #1 impression I was left with after the Michigan match was that the girls fought very hard for their teammates and were so excited for their success, and as a result they didn't really worry about themselves.
Stat Joust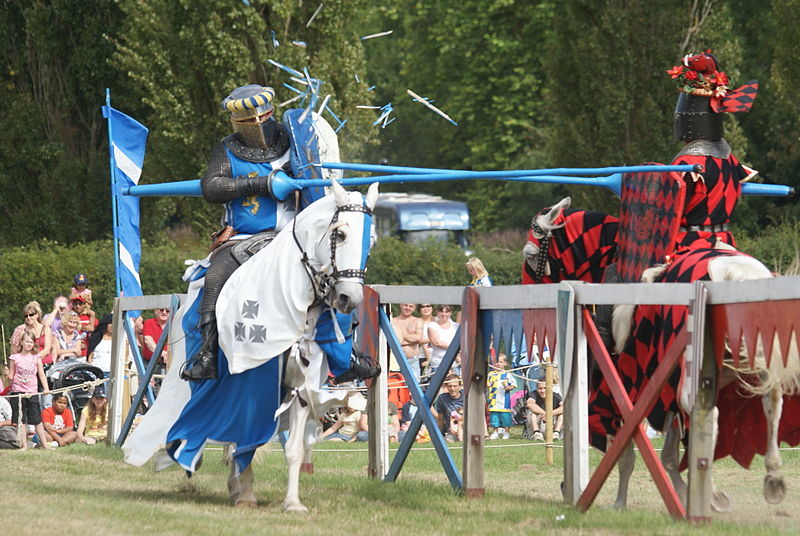 Purdue Stats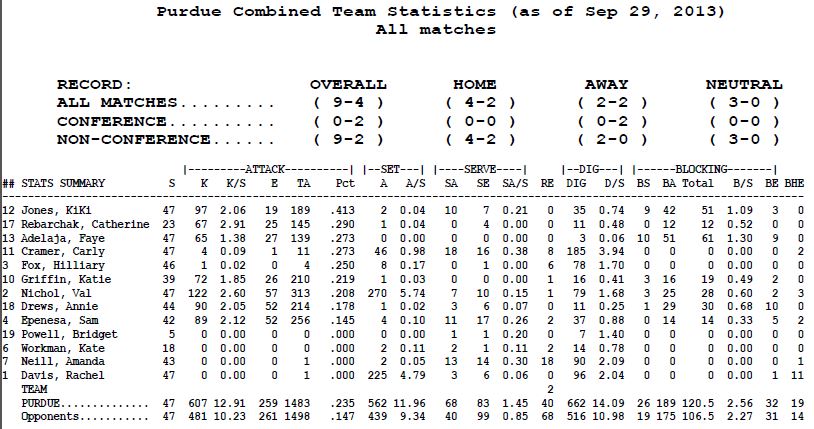 Penn State Stats
Attack Leaders - 2013 (Final)
Setting Leaders - 2013 (Final)
Recept/Dig Leaders - 2013 (Final)
Blocking and Points Leaders - 2013 (Final)
#
Name
Cl
SP
MP
MS
BS
BA
TB
B/S
BE
Pts
Pts
/S
1
Scott,
Ariel
4/Sr.
115
35
31
3
91
94
0.82
9
432.5
3.76
18
McClendon,
Deja
4/Sr.
126
36
36
22
55
77
0.61
6
438.5
3.48
16
Slay,
Katie
4/Sr.
127
36
36
30
177
207
1.63
19
392.5
3.09
17
Courtney,
Megan
2/So.
120
35
34
28
59
87
0.73
14
355.5
2.96
7
Grant,
Nia
3/Jr.
118
35
33
12
85
97
0.82
12
285.5
2.42
12
Hancock,
Micha
3/Jr.
127
36
36
5
69
74
0.58
8
250.5
1.97
Penn State
n/a
127
36
36
107
561
387.5
3.05
71
2367.5
18.64
Opponents
n/a
127
36
36
38
369
222.5
1.75
66
1638.5
12.90
Rosters
Purdue Roster
| No. | | Name | | Ht. | Pos. | | Class | Hometown/High School/Last College |
| --- | --- | --- | --- | --- | --- | --- | --- | --- |
| 13 | | Adelaja, Faye | | 6-1 | MB | | RS FR | Baton Rouge, La./Parkview Baptist |
| 11 | | Cramer, Carly | | 5-6 | DS | | RS SR | Martinsville, Ind./Martinsville |
| 1 | | Davis, Rachel | | 6-0 | S | | RS SR | Kalamazoo, Mich./Plainwell |
| 18 | | Drews, Annie | | 6-4 | OH | | SO | Elkhart, Ind./Penn |
| 4 | | Epenesa, Sam | | 6-0 | OH | | SO | Glen Carbon, Ill./Edwardsville |
| 5 | | Evans, Ashley | | 6-1 | S | | FR | Liberty Township, Ohio/Lakota East |
| 16 | | Fisher, Kaisley | | 6-3 | MB | | RS SO | Plainfield, Ill./Plainfield North |
| 3 | | Fox, Hilliary | | 6-1 | OH/DS | | SR | Montgomery, Ind./Barr Reeve |
| 10 | | Griffin, Katie | | 6-2 | OH | | RS SR | Avon, Ind./Avon |
| 12 | | Jones, KiKi | | 6-1 | MB | | JR | Fishers, Ind./Hamilton Southeastern |
| 7 | | Neill, Amanda | | 5-8 | DS | | SO | Lafayette, Ind./McCutcheon |
| 2 | | Nichol, Val | | 6-1 | S/OH | | JR | Normal, Ill./University |
| 19 | | Powell, Bridget | | 5-6 | DS | | RS FR | Oak Lawn, Ill./Mother McCauley |
| 17 | | Rebarchak, Catherine | | 6-2 | OH | | RS SR | Mobile, Ala./St. Paul's Episcopal |
| 6 | | Workman, Kate | | 5-6 | DS | | RS FR | Valparaiso, Ind./Valparaiso |
Penn State Roster
Penn State 2013 Team Roster
| Number | Name | Position | Year/Class | Height | Hometown | State/Nation |
| --- | --- | --- | --- | --- | --- | --- |
| 1 | Scott, Ariel | RS | 4/Sr. | 6-4 | Ridgewood | New Jersey |
| 2 | Caraway, Lara | DS | 2/So. | 5-4 | Evans City | Pennsylvania |
| 3 | Pierce, Kendall | DS | 2/So. | 5-6 | Eden | New York |
| 4 | Gonzalez, Dominique | DS | 3/Jr. | 5-6 | San Antonio | Texas |
| 6 | Martin, Maddie | OH | 4/Sr. | 6-2 | Tampa | Florida |
| 7 | Grant, Nia | OH | 3/Jr. | 6-2 | Warren | Ohio |
| 8 | Denny, Erica | MH | 3/Jr. (RS) | 6-5 | Centennial | Colorado |
| 9 | Prieto Cerame, Paulina | OH | 1/Fr. (RS) | 6-2 | Miami | Florida |
| 10 | Muller, Carley | DS | 1/Fr. | 5-7 | Manhattan Beach | California |
| 12 | Hancock, Micha | S | 3/Jr. | 5-11 | Edmond | Oklahoma |
| 13 | Krause, Taylor | DS/S | 1/Fr. | 5-6 | Allentown | Pennsylvania |
| 14 | Whitney, Aiyana | OH | 2/So. (RS) | 6-5 | Ridgewood | New Jersey |
| 15 | Harding, Maggie | DS | 4/Sr. | 5-6 | State College | Pennsylvania |
| 16 | Slay, Katie | MH | 4/Sr. | 6-6 | Raleigh | North Carolina |
| 17 | Courtney, Megan | S/OH | 2/So. | 6-2 | Dayton | Ohio |
| 18 | McClendon, Deja | OH | 4/Sr. | 6-1 | Louisville | Kentucky |
| 23 | Robertson, Kelly | MB | 1/Fr. | 6-0 | Allentown | Pennsylvania |
| 24 | Broerman, Laura | DS | 1/Fr. | 5-4 | Colorado Springs | Colorado |
| 33 | Fuller, Lacey | DS | 3/Jr. | 5-6 | San Diego | California |