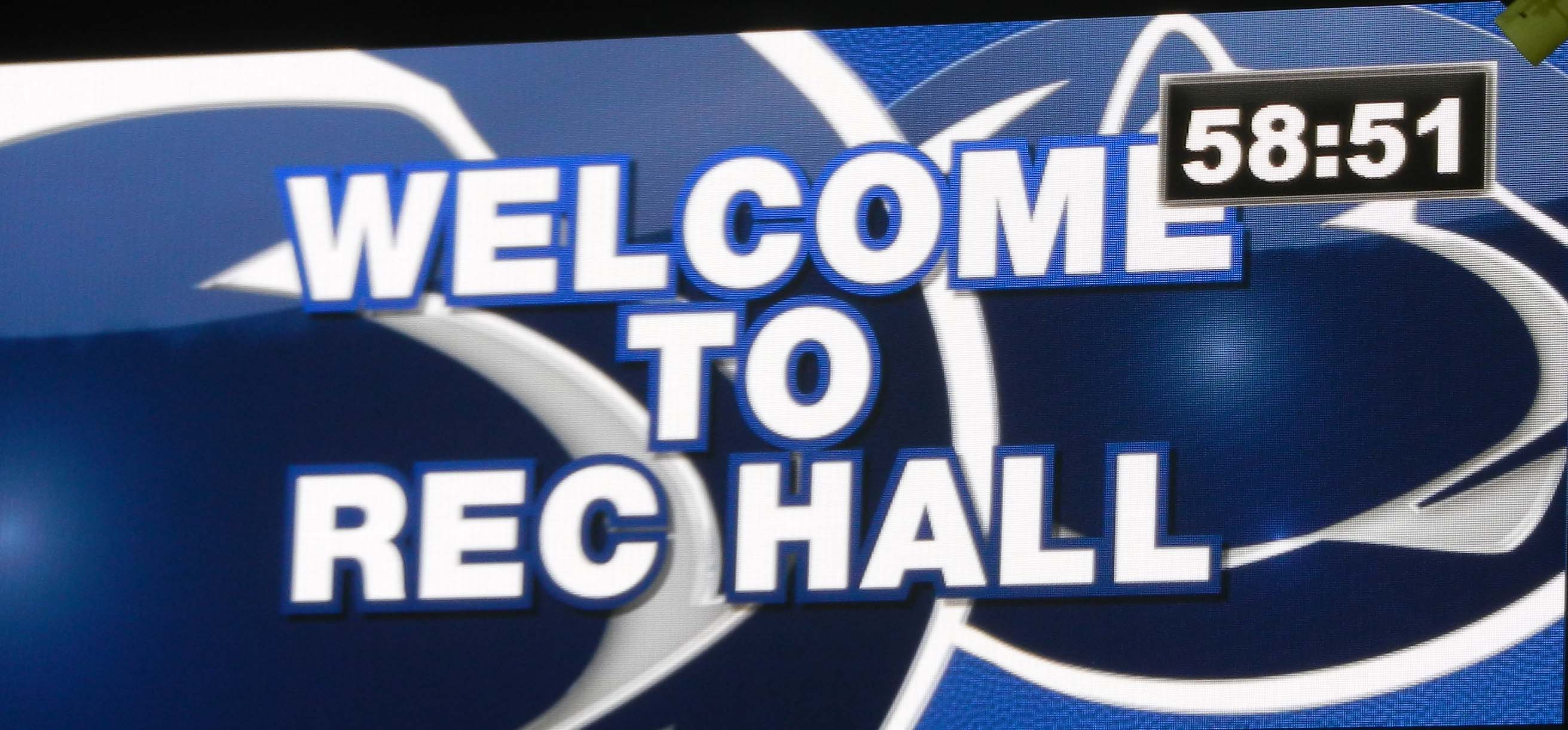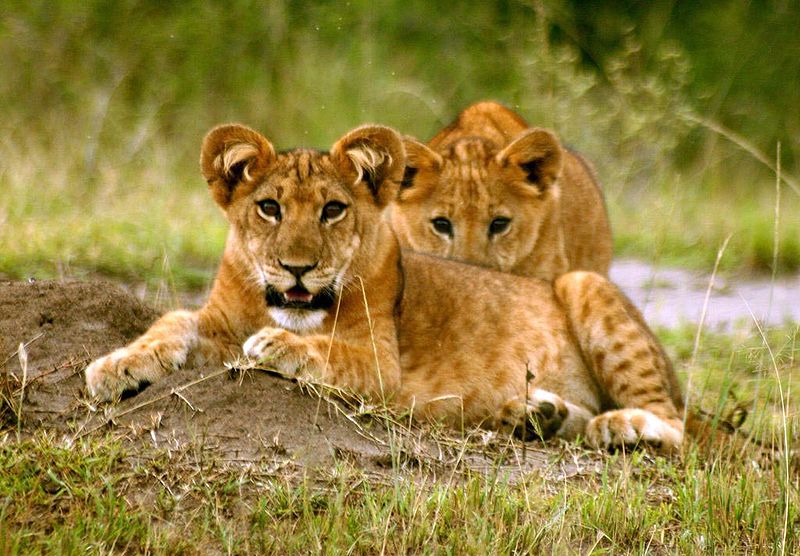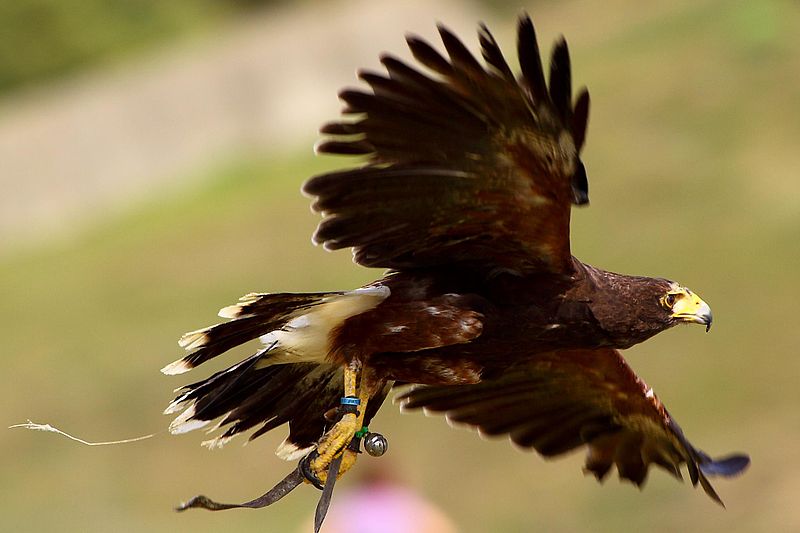 Where: University Park, PA, (Rec Hall)
When: Saturday — 10-26-13 (7:00 p.m. ET)
Media: Online: Big Ten Network Student U; CBSsports.com's GameTracker
The Buzz on Iowa: The Iowa Hawkeyes ( 10-11, 1-8 in the B1G) come to Rec Hall following a 3-0 loss Wednesday night to No. 13 Nebraska in Lincoln.  Their leading attackers hve been 5-11 Jr. OH Alex Lovell (3.67 kills/set, .191 attack %  — and sitting at 999 career kills), 6-1 Sr. RS/OH Rachael Bedell (2.55 kills/set, .177 attack %),  6-1 Jr. MB Alessandra Dietz (2.16 kills/set, .306 attack %), and 6-1 Fr. MB/OH Lauren Brobst (1.59 kills/set, .179 attack %).  Their setters, 5-9 Sr. Nikki Dailey (5.54 assists/set) and 5-10 Fr. Alyssa Klostermann (4.74 assists/set), had some success against Nebraska.  With 11 assists each in the match, they guided the Hawkeyes to a .323 attack % in the second set, an indication that this team can play.
The Buzz on Penn State: Penn State (17-2, 8-1 in the B1G) followed up its outstanding Sunday sweep of Northwestern with a 3-0 win over  #24 Ohio State Wednesday night.  The Nittany Lions were led by  6-1 Sr. OH Deja McClendon, who put down 10 kills (.500 attack %), nine digs, two blocks and two service aces (her best this season). 6-2 Jr. MH Nia Grant totaled a season's best six blocks, while 5-11 Jr. setter Micha Hancock guided the team to a .333 attack %, with 23 assists, 11 digs, three service aces and three blocks.  Penn State's defense held the Buckeyes to a -.030 attack %.

Bottom line: This is a match some Penn State players might be tempted to view as a sure win.   That would be a mistake.  Certainly, Penn State ought to win, and it will be a stunner if they don't win, but as Head Coach Russ Rose said in an interview with Zack Neiner of The Daily Collegian: "[Iowa has] some players that are very talented, and we'll have to be ready to play."  You can bet the Iowa players will take this match very seriously.  So should the Nittany Lions.
Stat Joust

Penn State Stats
Attack Leaders - 2013 (Final)
Setting Leaders - 2013 (Final)
Recept/Dig Leaders - 2013 (Final)
Blocking and Points Leaders - 2013 (Final)
#
Name
Cl
SP
MP
MS
BS
BA
TB
B/S
BE
Pts
Pts
/S
1
Scott,
Ariel
4/Sr.
115
35
31
3
91
94
0.82
9
432.5
3.76
18
McClendon,
Deja
4/Sr.
126
36
36
22
55
77
0.61
6
438.5
3.48
16
Slay,
Katie
4/Sr.
127
36
36
30
177
207
1.63
19
392.5
3.09
17
Courtney,
Megan
2/So.
120
35
34
28
59
87
0.73
14
355.5
2.96
7
Grant,
Nia
3/Jr.
118
35
33
12
85
97
0.82
12
285.5
2.42
12
Hancock,
Micha
3/Jr.
127
36
36
5
69
74
0.58
8
250.5
1.97
Penn State
n/a
127
36
36
107
561
387.5
3.05
71
2367.5
18.64
Opponents
n/a
127
36
36
38
369
222.5
1.75
66
1638.5
12.90
Iowa Stats
OVERALL
  
  
  
ATTACK 
SET 
  
## 
Player 
gp 
k 
k/s 
pct 
a 
a/s 
pts/s 

5  

Yanda, Anne          

15 

2 

0.13 

.667 

32 

2.13 

  

16 

Burns, Grace         

30 

1 

0.03 

.500 

3 

0.10 

  

6  

Dietz, Alessandra    

83 

179 

2.16 

.306 

21 

0.25 

  

17 

Klostermann, Alyssa  

76 

14 

0.18 

.268 

360 

4.74 

  

7  

Lovell, Alex         

83 

305 

3.67 

.191 

15 

0.18 

  

18 

Brobst, Lauren       

68 

108 

1.59 

.179 

1 

0.01 

  

32 

Bedell, Rachael      

82 

209 

2.55 

.177 

2 

0.02 

  

11 

Leppek, Erin         

75 

54 

0.72 

.169 

12 

0.16 

  

9  

Yanny, Emily         

16 

9 

0.56 

.160 

0 

0.00 

  

2  

Mueller, Kari        

58 

1 

0.02 

.125 

10 

0.17 

  

3  

Radke, Erin          

69 

104 

1.51 

.117 

4 

0.06 

  

14 

O'Deen, Alli         

34 

8 

0.24 

.064 

2 

0.06 

  

15 

Blomberg, Julianne   

16 

9 

0.56 

.054 

0 

0.00 

  

10 

Kelley, Katie        

11 

0 

0.00 

.000 

3 

0.27 

  

13 

Gajcak, Corinne      

6 

0 

0.00 

.000 

1 

0.17 

  

4  

Yeager, Bethany      

83 

1 

0.01 

.000 

69 

0.83 

  

1  

Dailey, Nikki        

74 

4 

0.05 

.000 

410 

5.54 

  

   

IOWA 

83 

1008 

12.14 

.191 

945 

11.39 

  

   

Opponents 

83 

1062 

12.80 

.215 

992 

11.95 

  

CONFERENCE
  
ATTACK 
SET 
  
gp 
k 
k/s 
pct 
a 
a/s 
pts/s 

11 

2 

0.18 

.667 

31 

2.82 

  

2 

0 

0.00 

.000 

0 

0.00 

  

33 

58 

1.76 

.247 

7 

0.21 

  

26 

1 

0.04 

.333 

79 

3.04 

  

33 

116 

3.52 

.154 

5 

0.15 

  

33 

47 

1.42 

.238 

1 

0.03 

  

33 

87 

2.64 

.169 

0 

0.00 

  

33 

19 

0.58 

.095 

3 

0.09 

  

3 

0 

0.00 

.000 

0 

0.00 

  

30 

1 

0.03 

.250 

3 

0.10 

  

25 

25 

1.00 

.010 

0 

0.00 

  

14 

3 

0.21 

.133 

0 

0.00 

  

3 

0 

0.00 

-.200 

0 

0.00 

  

2 

0 

0.00 

.000 

0 

0.00 

  

5 

0 

0.00 

.000 

1 

0.20 

  

33 

0 

0.00 

.000 

33 

1.00 

  

33 

2 

0.06 

-.125 

173 

5.24 

  

33 

361 

10.94 

.162 

336 

10.18 

  

33 

464 

14.06 

.291 

432 

13.09 

  

 

OVERALL
  
SERVE 
  
DIG 
BLOCKING 
Player 
sa 
sa/s 
re 
d 
d/s 
bs 
ba 
tot 
b/s 

Yanda, Anne 

1 

0.07 

0 

17 

1.13 

0 

0 

    0 

0.00 

Burns, Grace 

8 

0.27 

6 

48 

1.60 

0 

0 

    0 

0.00 

Dietz, Alessandra 

20 

0.24 

0 

69 

0.83 

13 

62 

   75 

0.90 

Klostermann, Alyssa 

19 

0.25 

1 

181 

2.38 

1 

1 

    2 

0.03 

Lovell, Alex 

12 

0.14 

34 

199 

2.40 

3 

20 

   23 

0.28 

Brobst, Lauren 

0 

0.00 

0 

13 

0.19 

2 

37 

   39 

0.57 

Bedell, Rachael 

5 

0.06 

3 

55 

0.67 

5 

23 

   28 

0.34 

Leppek, Erin 

19 

0.25 

1 

42 

0.56 

7 

56 

   63 

0.84 

Yanny, Emily 

2 

0.12 

0 

6 

0.38 

4 

7 

   11 

0.69 

Mueller, Kari 

4 

0.07 

17 

96 

1.66 

0 

0 

    0 

0.00 

Radke, Erin 

0 

0.00 

1 

11 

0.16 

4 

36 

   40 

0.58 

O'Deen, Alli 

1 

0.03 

2 

15 

0.44 

1 

7 

    8 

0.24 

Blomberg, Julianne 

1 

0.06 

2 

8 

0.50 

1 

1 

    2 

0.12 

Kelley, Katie 

2 

0.18 

4 

17 

1.55 

0 

0 

    0 

0.00 

Gajcak, Corinne 

0 

0.00 

2 

4 

0.67 

0 

0 

    0 

0.00 

Yeager, Bethany 

0 

0.00 

22 

344 

4.14 

0 

0 

    0 

0.00 

Dailey, Nikki 

20 

0.27 

0 

154 

2.08 

0 

0 

    0 

0.00 

Team 

  

  

15 

IOWA 

114 

1.37 

110 

1279 

15.41 

41 

250 

166.0 

2.00 

Opponents 

110 

1.33 

115 

1260 

15.18 

22 

264 

154.0 

1.86 

CONFERENCE
SERVE 
  
DIG 
BLOCKING 
sa 
sa/s 
re 
d 
d/s 
bs 
ba 
tot 
b/s 

1 

0.09 

0 

14 

1.27 

0 

0 

    0 

0.00 

0 

0.00 

1 

2 

1.00 

0 

0 

    0 

0.00 

9 

0.27 

0 

22 

0.67 

6 

25 

   31 

0.94 

2 

0.08 

1 

54 

2.08 

0 

0 

    0 

0.00 

4 

0.12 

13 

70 

2.12 

1 

7 

    8 

0.24 

0 

0.00 

0 

5 

0.15 

0 

16 

   16 

0.48 

2 

0.06 

3 

25 

0.76 

1 

9 

   10 

0.30 

7 

0.21 

0 

9 

0.27 

4 

23 

   27 

0.82 

0 

0.00 

0 

0 

0.00 

0 

0 

    0 

0.00 

0 

0.00 

10 

39 

1.30 

0 

0 

    0 

0.00 

0 

0.00 

0 

1 

0.04 

0 

14 

   14 

0.56 

0 

0.00 

1 

3 

0.21 

1 

2 

    3 

0.21 

1 

0.33 

0 

2 

0.67 

0 

0 

    0 

0.00 

0 

0.00 

0 

0 

0.00 

0 

0 

    0 

0.00 

0 

0.00 

2 

4 

0.80 

0 

0 

    0 

0.00 

0 

0.00 

10 

116 

3.52 

0 

0 

    0 

0.00 

13 

0.39 

0 

61 

1.85 

0 

0 

    0 

0.00 

  

  

8 

39 

1.18 

49 

427 

12.94 

13 

96 

61.0 

1.85 

49 

1.48 

39 

469 

14.21 

10 

134 

77.0 

2.33