[Updated 2-26-17].  When 6-4 MB Amanda Phegley announced on October 21, 2015 that she had verbally committed to play for the Penn State Women's Volleyball team, starting in 2018, she was enrolled at  P.K. Yonge High School in Gainesville, FL.  Here's a screenshot of a Twitter post from Amanda from :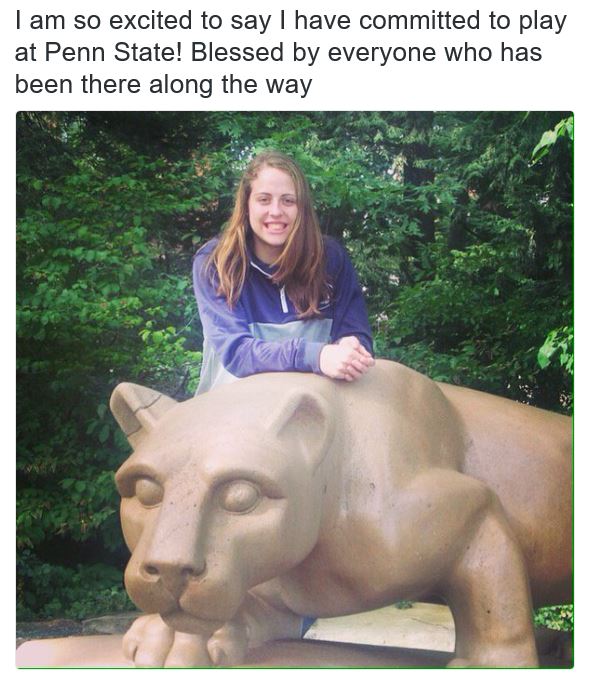 Since then, Amanda has transferred to Berkeley Preparatory School  (where her Penn State teammate-to-be, Jenna Hampton, is also enrolled).  Welcome Amanda!
Amanda was a member of the Gainesville Juniors 16 Elite team that won the club championship on June 24, 2014 at the 41st annual AAU Girls Nationals, downing Illini Elite 16 Black in straight sets, 25-12, 25-22 at the ESPN Wide World of Sports Complex at Walt Disney World.
Here are Amanda's attack and blocking stats at Berkeley Prep for the 2016-17 season, courtesy of MaxPreps, followed by her career stats at P.K. Yonge for the 2015-16 and 2014-15 seasons, also courtesy of MaxPreps.  For complete stats for Amanda Phegley from MaxPreps, Click Here.
Berkeley Prep Stats: 2016-17